Texas Gov. Rick Perry (R) said he takes issue with rocker Ted Nugent calling President Barack Obama a "subhuman mongrel."
"I wouldn't have used those words," Perry told CNN's Wolf Blitzer on Thursday.
Perry quickly shifted from Nugent's comments, telling Blitzer people need to be focused on things like jobs instead.
"The idea that Ted Nugent has said something that's outrageous shouldn't surprise anybody. He's been saying outrageous things for a lot of years," Perry added. "He shouldn't have said that about the president of the United States."
Perry addressed the issue earlier Thursday after a breakfast appearance before the Texas State Society, according to the Dallas Morning News.
"That's Ted Nugent…That's just Ted. Anybody that's offended -- sorry, but that's just Ted," Perry said. "I don't take offense, no. If we would spend a whole lot more time talking about how to create jobs instead of trying to pick apart people's descriptions of somebody, we'd probably get a lot further along in life."
Texas gubernatorial candidate Greg Abbott (R) has come under fire in recent days for campaigning with Nugent and calling him his "blood brother" after the rocker made the comments about Obama. Texas state Sen. Wendy Davis, Abbott's Democratic rival, has said it's an "insult" the Republican has touted his ties to Nugent.
Perry isn't the only Republican to criticize Nugent's comments. Sen. Ted Cruz (R-Texas) said he didn't agree with the comments.
"You've never heard me say such a thing, nor would I," Cruz said.
Before You Go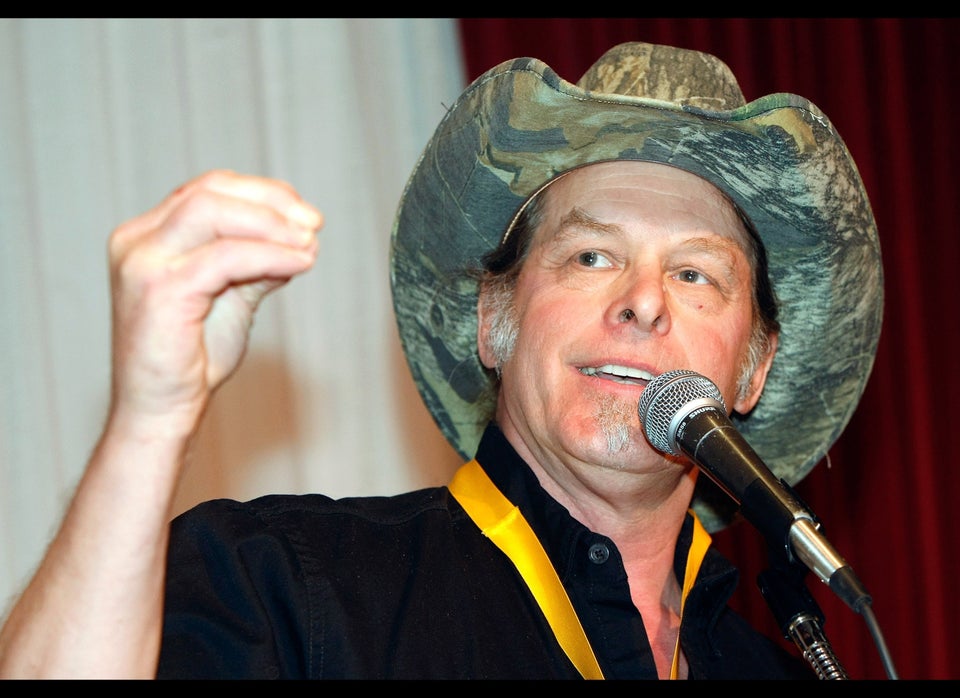 Ted Nugent's Most Outlandish Statements
Popular in the Community