Texas Gov. Rick Perry (R) may have offended state Sen. Wendy Davis (D), the woman who famously filibustered an anti-abortion bill for 11 hours on Tuesday, when he said that she should have "learned from her own example" as a teenage mother that abortions are never okay. But Perry claims he was only trying to pay her a compliment.
In a speech to the National Right to Life Convention on Thursday, Perry pointed out that Davis was the daughter of a single mother and then became a teenage mother herself at age 19. She went onto graduate from Harvard Law and was elected to the Texas state Senate in 2008.
"It is just unfortunate that she hasn't learned from her own example that every life must be given a chance to realize its full potential and that every life matters," Perry said.
"I would say to him that I had the privilege of making a choice about the path I chose for my life, and I am so proud of my daughters, but I could never for a moment put myself in the shoes of another woman confronting a difficult personal choice," Davis said, "and it really isn't for him to make statements like that."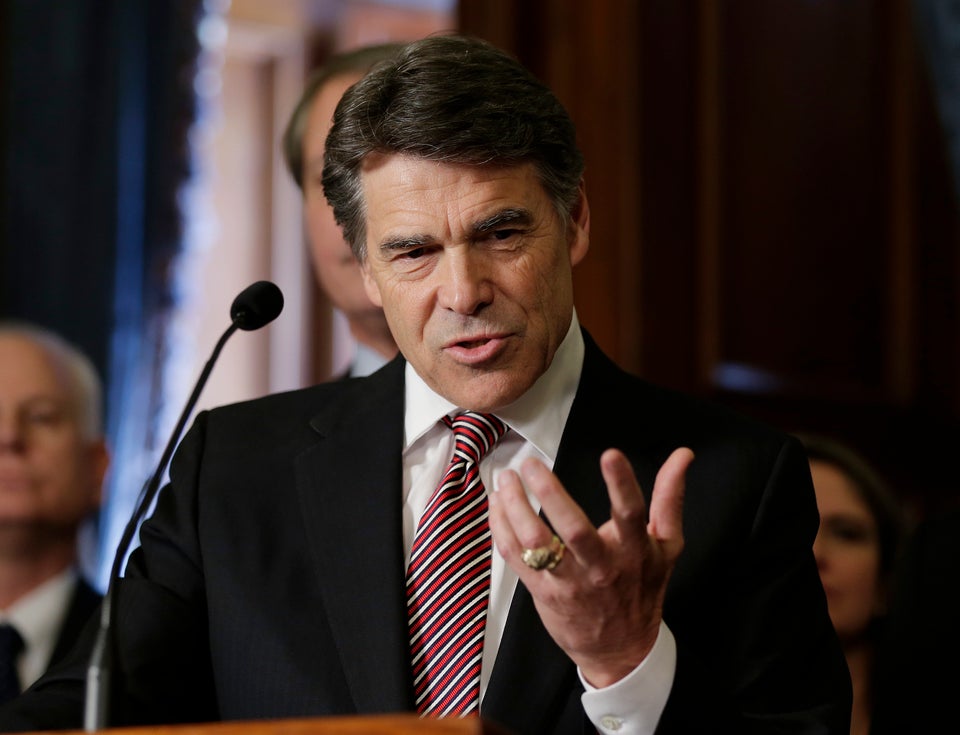 How Many Fingers Is Rick Perry Holding Up?
Popular in the Community