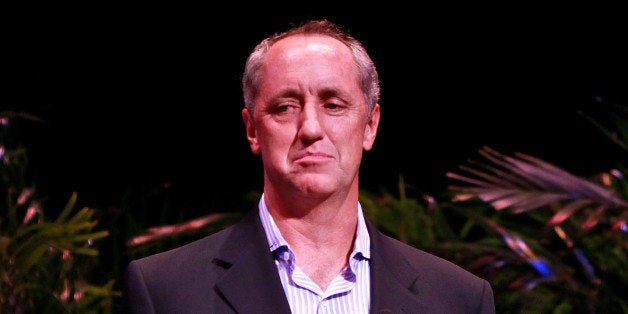 In his recent column defending the name of the Washington Redskins, ESPN columnist Rick Reilly highlighted the opinion of his father-in-law. As portrayed by Reilly, his wife's father, Bob Burns, was a bundle holder in the Blackfeet Tribe who didn't find the nickname of Dan Snyder's football team offensive. Rather, he found, according to Reilly, the entire controversy swirling around the moniker to be "silly." Less than a month later, Burns set the record straight, claiming that he'd been misquoted and making it clear that he would like to see the team's "damaging and racist" name changed.
Such a stance is at odds with the way that the 11-time National Sportswriter of the Year portrayed Burns in his ESPN.com column dated Sept. 18.
"The whole issue is so silly to me," says Bob Burns, my wife's father and a bundle holder in the Blackfeet tribe. "The name just doesn't bother me much. It's an issue that shouldn't be an issue, not with all the problems we've got in this country."
According to Burns, Reilly misquoted him:
What I actually said is that "it's silly in this day and age that this should even be a battle -- if the name offends someone, change it." He failed to include my comments that the term "redskins" demeans Indians, and historically is insulting and offensive, and that I firmly believe the Washington Redskins should change their name.

"Redskins" is part of that mentality from colonial times when our men, women and children were hunted by soldiers and mercenaries who were paid for the scalps of our men, women and children. How can anyone claim this is a proud tradition to come from? The labels, racism and hatred our people continue to experience are directly tied to those racial slurs.
Some thought I should be fired. Some thought I should be elected. Some called me racist. Some thanked me for honoring a race.
In that piece, Reilly did not mention that one of his sources -- his father-in-law -- was among those unhappy with the column. According to Burns, he asked Reilly to amend the column but was rebuffed.
When Rick's article came out, it upset me to be portrayed as an "Uncle Tom" in support of this racial slur. I asked him to correct the record. He has not, so I must do it myself.
Reilly's initial defense of the Redskins' name led for calls for him to be fired and speculation on his future with ESPN flared up again Burns' response.
"Twisting quotes to make a person express the exact opposite of what they said is, at many outlets, a fireable offense," wrote Barry Petchesky of Deadspin. "Doing it to your wife's father might be even more awkward."
"Either Reilly horribly misremembered a conversation, and never bothered to double check it (and wasn't fact-checked). Or, he misquoted and exploited his father-in-law to support a lame column premise and then refused to retract it when asked," wrote Ty Duffy of The Big Lead. "We could break down on the journalism ethics, but the human ethics may be the graver issue."
UPDATE: 10/10 7:14 p.m. EST
In a statement released via Twitter several hours after Burns' piece was published, Reilly insisted that he stands by his Sept. 18 column and that his relationship with his father-in-law is "good."
While I stand by the reporting in my Sept. 18 column about the Washington Redskins nickname controversy, and felt I accurately quoted my father-in-law in the piece, clearly he feels differently. This is an incredibly sensitive issue, and Bob felt he had more to say on the subject after that column was posted on ESPN.com. We've spoken and cleared this up. I admire Bob and respect his opinions, and he's welcome to express them. Bob and I are good and I'm looking forward to my next steak with him.

Related
Before You Go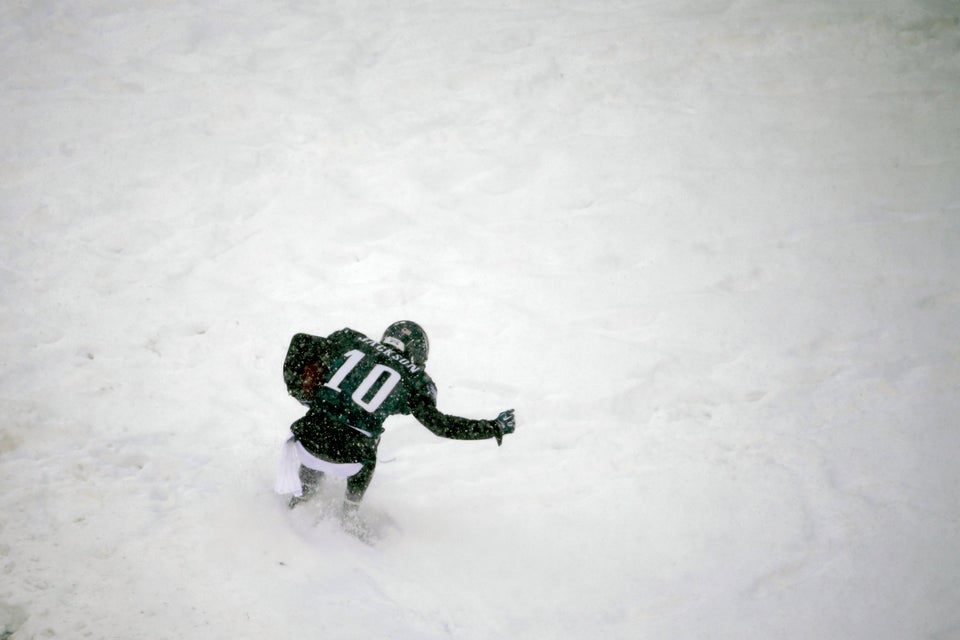 Best 2013 Sports Photos
Popular in the Community