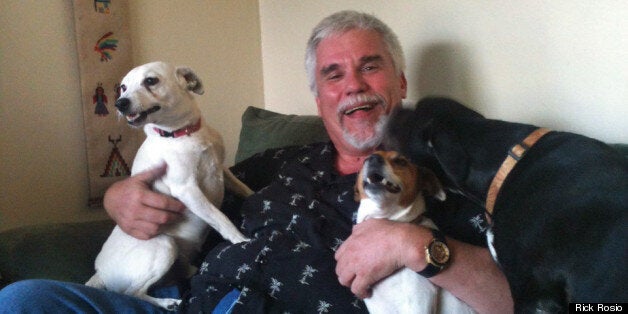 An AIDS sufferer and former circus performer who supplied military veterans with medical marijuana was sentenced to five years of probation in federal court on Tuesday -- a punishment he said leaves him humbled and grateful.
Rick Rosio, 57, had faced 30 months to 37 months in prison as he entered a federal courtroom in Spokane, Wash., on a felony charge of growing more than 50 marijuana plants. But after his lawyer pointed out that marijuana is now legal in Washington state -- and a Catholic brother, a priest, and a veterans' advocate who hosts a local radio show wrote letters of support -- Rosio walked out with probation instead.
Perhaps most amazingly, Rosio said, the prosecutor on the case told U.S. District Judge William Fremming Nielsen that he believed Rosio was altruistic and a man of his convictions.
"They could have buried me," Rosio said. "I guess the message of this is there are times where the government is compassionate."
In a sentencing memorandum to the court earlier this month, defense attorney Roger Preven acknowledged that his client is "no stranger to the criminal justice system but he is also no stranger to helping others even at great risk to himself when he believes in a cause."
Preven's memo details the fascinating and at times tragic life of his client. An enrolled member of the Menominee Tribe born in Wisconsin, Rosio was given away for adoption at 15 months old. "Rosio's life changed," Preven wrote, "when he came out as gay to his parents as a teenager. Mr. Rosio, like many gay teens, found himself subject to constant threats and put downs, beatings, and abuse."
A a man promised Rosio a ticket out of town for help in a burglary. He was caught. He turned to the circus and toured the world. Tragedy struck. "A fellow circus performer was killed by an elephant during one of the performances. The elephant had to be killed as well and Mr. Rosio was traumatized by the entire event."
He got addicted to drugs. Then he sought treatment and pulled his life together. It fell apart again when his partner died. He was diagnosed with AIDS. In the years that followed, he turned to medical marijuana to ease his pain. In Montana, he became an active member in the medical marijuana movement and a businessman. Then he moved to Washington state, where he set up a marijuana collective meant to provide medical care for veterans. But in June 2012, the Drug Enforcement Administration raided the collective.
Rosio lost his house and his possessions. During his six weeks in jail, his health faltered as he lost access to AIDS care.
"Other than losing my home and losing everything, I never hated them -- if that makes sense," Rosio said Wednesday in an interview. "I was never angry. I was at a loss and overwhelmed."
On June 24, the priest who ministered to Rosio while he was incarcerated wrote a letter to the judge asking for leniency "so that he may be released from probation/parole status and resume his normal life of providing service to others."
"Now that Washington has legalized the use of marijuana, it would seem important for the common good that Rick be able to legally make use of his experience in the field and his great concern for the suffering of others," said the Rev. Thomas Connolly.
Despite a plea agreement, Rosio had no idea how the judge would handle his punishment.
"Everybody was holding their breath," Rosio said. "It was a very difficult day."
Tuesday morning, he wrote a letter about his case.
I am unable to sleep today.... and I know in a few hours my judgement day will occur.I have looked back upon all the times I wondered why I was doing this... the kind smiles and hope that people experienced when we came and brought them their medicine. The simple reality of a moment of hope for them to have a better quality day. Not much one can say to a person dying about hope...all you can do is listen and learn.

I have learned much about what quality of life means... it is not about possessions or how much money one has... not about powerful friends, but the moments when you are able to be kind to someone.

God had presented me a purpose in life.

Even a kind word to a random stranger may change their entire day.

That was the gift I received each and every day I went to hospice. I was no one special, yet I was able to bring laughter to those who where suffering from illness and facing death, there was no fear of death ... and I learned that God gave me a great gift ... He showed me a way to bring laughter to the dying and compassion to those that needed help along the way.

Today I will be judged for those actions, and I sit and pray and cry with my dogs … I am worried about what will happen to them...

Dear God, please have mercy on me today … guide the heart of those that will impose judgement upon me and allow them to understand my actions and to have compassion in his verdict upon me for my actions.

Please pray for me
His prayers were answered. Fred Mercy, a Jesuit brother, said Rosio "was very happy" when he heard the sentence. His heartfelt pleas seemed to have won even the prosecutor, Assistant U.S. Attorney Earl Hicks.
"It's been an interesting ride with him, to say the least," Mercy said of Rosio. "He made a convert out of them."
Support HuffPost
The Stakes Have Never Been Higher
Before You Go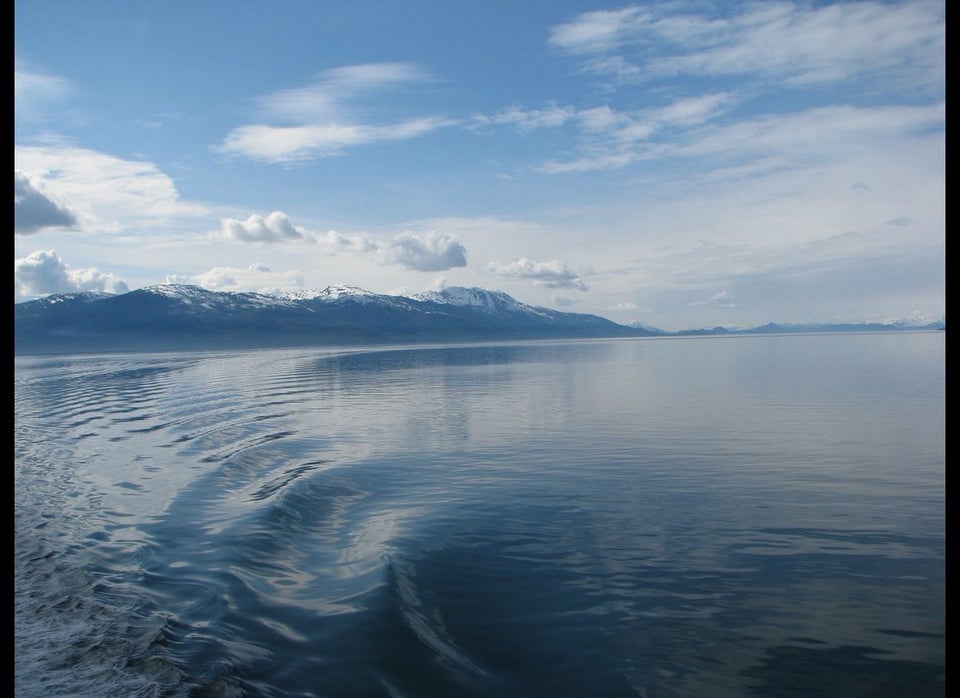 Legal Marijuana Across The U.S.
Popular in the Community