 "Words mean more than what is set down on paper. It takes the human voice to infuse them with shades of deeper meaning." Maya Angelou, I Know Why the Caged Bird Sings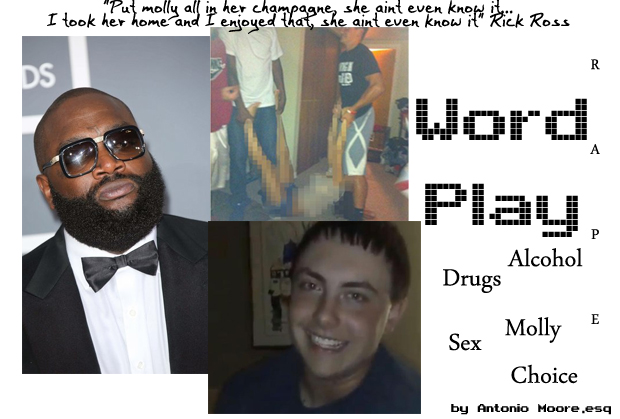 The power of words, and the responsibility we have when using them, has been in many ways lost. Hiding behind the power of free speech, we as a society have in part lost a connection to responsibility when speaking freely. Recently two incidents, though separate ,have twined together to show the lasting effect of this changed approach. In the past few weeks our nation was rocked by the high school rape incident that occurred in Steubenville, Ohio. An incident that rightfully led to the conviction of two young men unable to grasp the consequence of their criminal actions on themselves, their community and most of all their victim. These young men, who so brazenly flaunted their heinous acts on social media, were reduced to what they actually are -- children -- by verdicts that labeled them permanently as rapists. This consequence will now follow them for the rest of their lives.
The other incident, though after the prior, is still connected by showing a greater growing social insensitivity in our societies idea on issues such as rape. The rapper Rick Ross recently penned the lyrics:
"Put molly all in her champagne, she ain't even know it... I took her home and I enjoyed that, she ain't even know it" - Rick Ross.
Though there is no direct evidence of correlation to Steubenville, the lyric insinuates a drugging of a woman in a fashion where it can lead the listener to believe the reference is to that of date rape.
This lyric is obviously promoting rape... not just date rape, but rape and rape culture and violence against women. We live in a society by the time that African American women and Latina women are 18, almost half of them -- 44 percent -- have been sexually abused.
As a young professional, I am appalled by the lyric; as a former prosecutor, I saw cases where choice was taken away from women, and it is my belief incidents of this sort have no place being mentioned so brazenly in a rap song. As an African-American professional, the digression of our role models has led to a belief that you can use words without being responsible. While this is not a call to limit anyone's creative force, at some point creativity for each community member must take a back to seat to being socially responsible. When life imitates art, and art is done without being socially responsible, it becomes dangerous.
Our society has passed the point of it simply being dangerous; we have moved into a realm where that danger is active. Active in our youth in their insensitive view of the world, and fueled by the music, film and games they see as normal. We saw this in Steubenville, and without calls to action in homes, communities and by social leaders we will see it again. Our youth are desensitized to the gravity of choice, and how it can bear down on you if recklessly misused. We have reached a point where the piercing power of the 1st Amendment right to free speech may tear a irreparable hole in our very social fabric if left unchecked. Art while free must be responsible. Those particular art forms that are aimed at youth as a possible demographic target hold a especially high responsibility. Word play is powerful, and without responsibility a simple play on words can lead to real actions no one intended.
What's so scary about Ross' line is that this is something that a good number of men and boys actually do. Maybe a rap lyric won't inspire an impressionable young dude to go and try to flip a couple keys, but normalizing this sort of rape? I see it. I see it and it scares me.
It should scare us ALL!
"You may shoot me with your words, you may cut me with your eyes, you may kill me with your hatefulness, but still, like air, I'll rise!" - Maya Angelou
This is for our mothers, daughters, sisters and, most of all the victims, of the terrible crime of date rape.
Popular in the Community