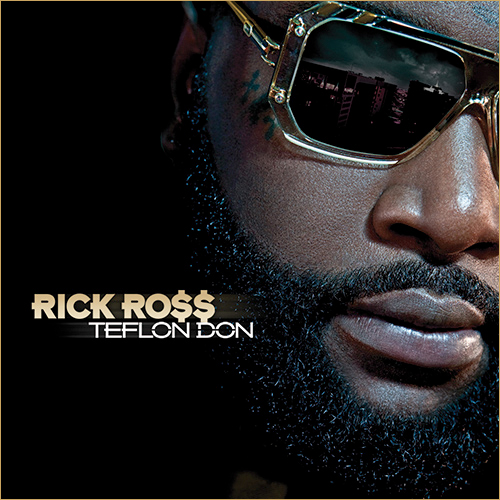 Rick Ross' album Teflon Don, which drops on Tuesday (Def Jam/Maybach Music Group), marks the Miami rapper's fourth studio album in under five years, a feat in and of itself given the fact most rappers these days don't even get to drop an album, especially with no "hit" single to speak of. So how is the corrections-officer-turned-coke-kingpin-turned-rapper so relevant despite numerous attacks on his credibility and how can he stay that way?
Rick Ross' debut album, 2006's Port of Miami, went gold and its single, "Hustlin", went platinum yet it didn't even crack the Billboard Top 50. However, somehow everybody from the hoods of Dade County to the college campuses of America knows at least a few lyrics from the street anthem or at the very least its "chopped and screwed" chorus. What's more is that only one of Ross' singles has ever cracked the top 20--2007's T-Pain assisted "The Boss"--most likely because at the time T-Pain was the hottest he's ever been. Even the two singles off his 2009 classic, Deeper Than Rap, "Magnificent" featuring John Legend and "Maybach Music Pt. 2" featuring T-Pain, Kanye West and Lil Wayne, barely even broke into the Top 100, yet the album was the fourth highest selling rap album of 2009.
For an artist who literally has no hard ticket tour history, rarely takes of his sunglasses and too often takes off his shirt, Rick Ross has built a nice little niche brand for himself. Despite being outed as a former corrections officer (which certainly made many question his street tales on "Hustlin"), his highly publicized beef with 50 Cent (what was that about anyway?) and most recently, the legendary drug kingpin Freeway Ricky Ross' copyright infringement lawsuit against the rapper (it's really just a trademark issue), Rick Ross' Teflon Don, featuring T.I., Jay-Z, Kanye West, Cee-Lo, Raphael Saadiq, Ne-Yo, Raekown and others is promising to be one of the best rap albums of the year (I've heard it and it's great). Oh and if it's not, then it might be Kanye's Good Ass Job which, guess what, Rick Ross has been working on. Plus, who cares if the rapper reinvented himself? Dr. Dre was rocking leather one-pieces before The Chronic as a member of the World Class Wrecking Cru (that's him on the left) and 2Pac was a backup dancer for Digital Underground (that's him on the right)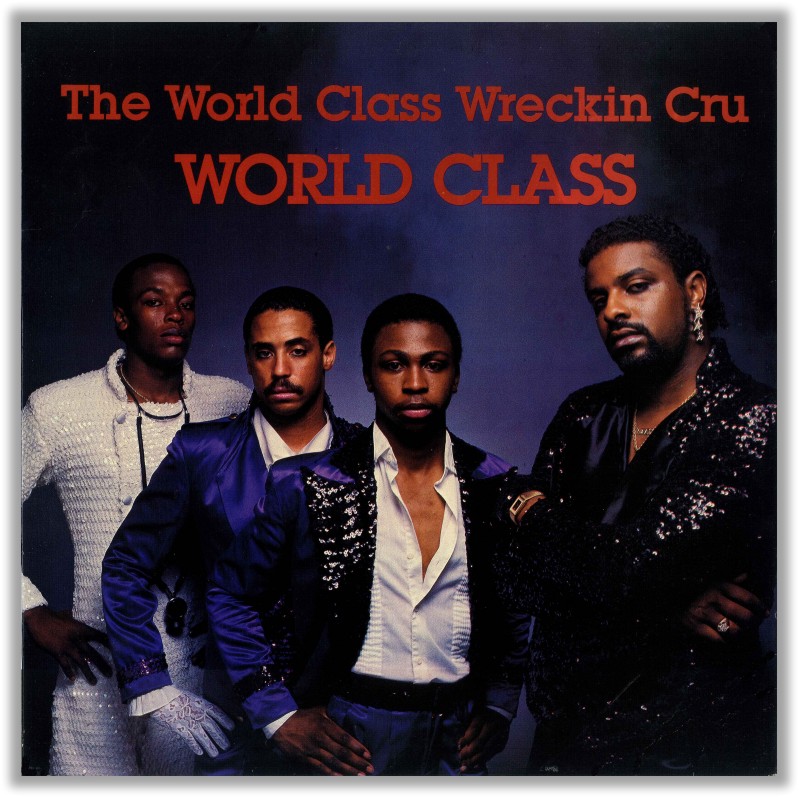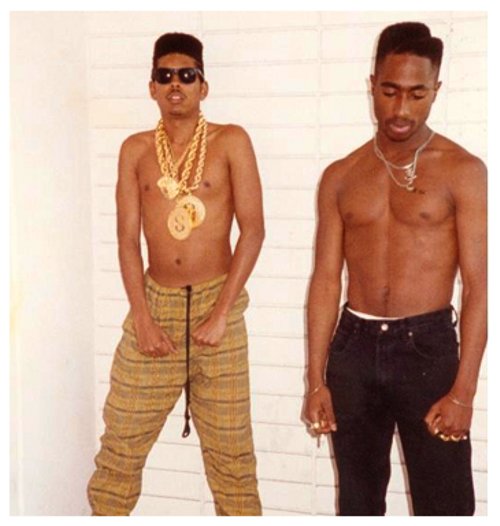 So how does Rick Ross do it? How is he able to grace the cover of The Fader and XXL Magazine (wearing fake Louis Vuitton sunglasses no less, which sparked a small controversy resulting in a highly publicized letter from LVMH), and also have his albums reviewed by Pitchfork, the ultimate hipster music bible?
His single "BMF" featuring former Lox member Styles P, is sitting at #21 on the urban radio charts and #118 on the iTunes charts, neither of which would normally be a good indicator of success going into release week yet his last album, Deeper Than Rap, sold 158,000 units in its first week. To put that in perspective, Ke$ha's debut album Animal, released on the wave of success that was "Tik Tok", sold 152,000 in its first week.
With new "management" in the form of Diddy, a seemingly endless Rolodex and jaw-dropping production from his go-to staples J.U.S.T.I.C.E. League and The Inkredibles (as well as newcomers The Olympicks and legends Danja, Kanye West and NO ID), Ross will most likely never be at a loss for features or musical masterpieces. For a rapper who doesn't sing or even touch auto-tune, Ross makes great songs that range from straight rapping (Deeper Than Rap's intro "Mafia Music") to symphonic opus' (Teflon Don's "Maybach Music III" featuring Kanye, T.I. and Erykah Badu...yes Erykah Badu). However, with no foreseeable touring plans, no movie roles lined up and no side hustles (at least none we know about), how does Rick Ross fit into today's matrix of the 360-degree artist? The answer is, maybe he doesn't.
The similarities between Ross and Notorious B.I.G. are undeniable; their physical frames are nearly identical, their rapping styles and vocabularies overlapping and they even shared a manager (Diddy). Notorious, though he only got two albums into his career, was both literally and figuratively larger than life, and though his first album, Ready To Die, didn't yield any #1 singles, it sold over 4 million copies and is regarded as both a critical and commercial success. However, in 1994, times were different and so was the music business. Rappers didn't tour. Nowadays, rappers like Lil Wayne set records by selling a million units in the first week of a release and grossing $42 million on tour. Even rappers like Ross collaborator Wiz Khalifa is worth at least 1,000 tickets in most cities. Ross is undeniably on the top five list of culturally and commercially relevant rappers (Jay Z doesn't do features if you're not) but where does he really fit in? On 1997's "Going Back To Cali", Biggie rapped:
What's your plan, is it to rock the Tri-State?
Almost gold, 5G's a show date?
Or do you wanna see about seven digits
Fuck hoes exquisite, Cali, great place to visit
In thirteen years, times sure have changed for the music business and for rappers especially, yet for Rick Ross, it sounds like he's pretty comfortable living out Biggie's dream and making great albums the old school way (heavy on the samples). Keep Hustlin, Ricky. I will keep listening.
Calling all HuffPost superfans!
Sign up for membership to become a founding member and help shape HuffPost's next chapter