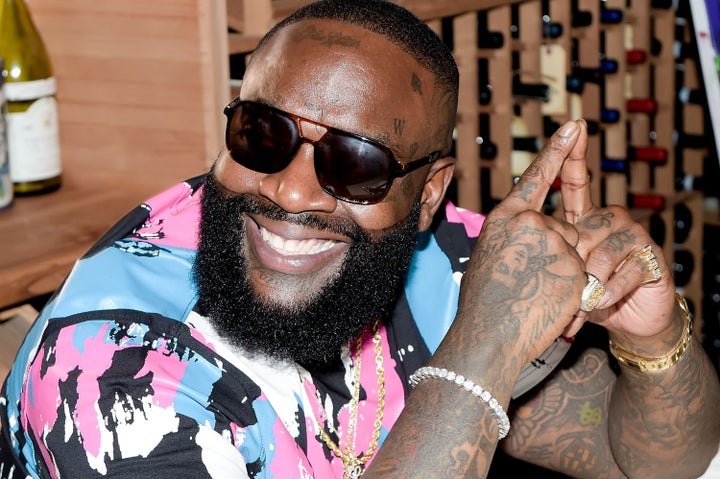 Ross went on to explain that signing a female rapper would be a bad business move. "I'm so focused on my business. I gotta be honest with you," the rapper and producer said.
"You know, she's looking good. I'm spending so much money on her photo shoots. I gotta f**k her a couple times."
It would be easy to pass off his comments as a joke, but the interview is just another unfortunate example of a mentality that views women as sexual objects before anything else and therefore ultimately hurts their careers, keeping women out of the male-dominated hip-hop world because they are never seen as equals.
Bear in mind, this is the same man who in 2013 had to issue an apology after he released a song with a verse that seemed to condone date rape with the lyrics: "Put Molly all in the champagne/ She ain't even know it/I took her home and I enjoyed that/ She ain't even know it."
And this is the same man who posed for the photo below, ahead of his Breakfast Club interview (Ross is "playfully" grasping Angela Yee, one of the three hosts of the morning show and the only one who challenged his sexist comments):
This isn't just about Ross, but the ways in which sexism and misogyny ― both explicit and subtle ― go unchecked in hip-hop spaces. Of course, sexist comments like the ones Ross has made in the past are not endemic solely to the hip-hop industry ― the entire music industry is guilty. But the way sexism manifests itself in the world of hip-hop has a unique effect on fans and artists in the genre.
We see it when rappers like Kodak Black declare that dark-skinned women are undesirable, when female rappers like Princess Nokia get harassed by male fans at their own concerts, when die-hard female hip-hop fans are questioned and condescended to about their music knowledge, when moguls like Dr. Dre are allowed to enjoy 20 years of wild success before reckoning with their past abuses of women.
In other words, Ross' comments, and the ease with which he said them (whether he was being tongue-in-cheek or not), do not exist in a vacuum. They're buoyed by a hip-hop tradition in which female hip-hop artists are rarely taken seriously unless they get the co-sign and approval on men, like Nicki Minaj's connection to Drake and Lil Wayne, Remy Ma's affiliation with Terror Squad, or Lil Kim's relationship with Biggie.
Often, these women are just as good if not better rappers than their male counterparts, but it takes twice as much work for them to earn the credit and the respect that they deserve.
The flurry around Ross' thoughts on signing a woman will surely die down. What shouldn't, though, is a continued conversation about why opinions like his are harmful.
CORRECTION: A previous version of this article stated that rapper Princess Nokia was physically harassed at a show. To clarify, she was verbally harassed.
Before You Go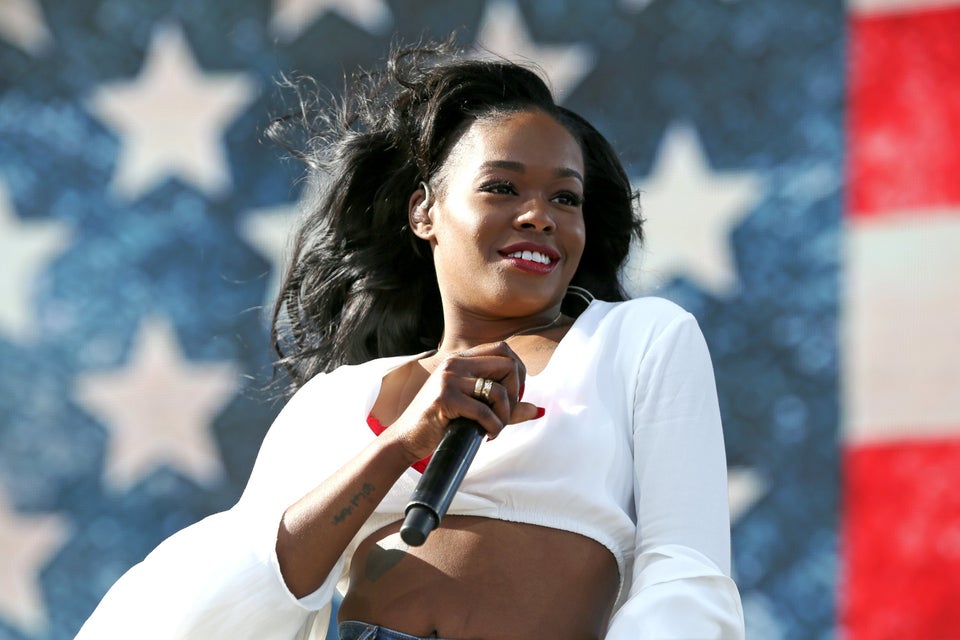 Hip-Hop's Most Iconic Female Rappers
Popular in the Community