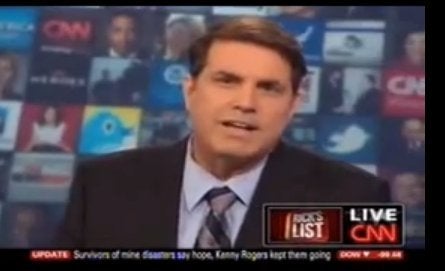 The fallout from the episode has been "traumatic," he said. "I'm just starting to deal with this emotionally because it immobilized me so much, it happened so fast and furious that I was afraid to confront it. I shut down the last couple of months."
He said he had only recently been able to stomach hearing the interview that ended his career at CNN. When he did, he said, he felt "empowered" because he thought the press had distorted his comments.
Sanchez's biggest complaint? "I never said that Jews controlled the media. Never said it. My whole conversation was about empowerment and that suddenly was taken in a different direction."
His real argument, he said, had been about "insider versus outsider." But he apologized again for his comments. "I swear to God I deeply apologize to anyone who felt offended by those words, because I get it," he said.
He also maintained his criticism of Stewart, agreeing with Hanft, who said that the repeated mockery he received at the comedian's hands seemed to have been "psychologically traumatizing."
What he took from it, he said, was that Stewart "doesn't get me. And as a result of not getting me, he ridicules me on a nightly basis and brings along a lot of other people who then also don't get me, which hurts me, hurts my reputation, and allows me to be publicly disrespected."
Read the full interview, including Sanchez's discussion of his future plans and of what Stewart told him when they finally spoke to each other, at the Daily Beast.
Related
Popular in the Community