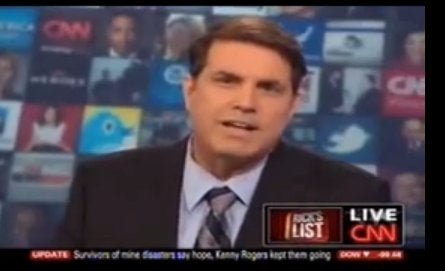 Rick Sanchez posted a desperate plea to Twitter Tuesday: let me move on.
He Tweeted a desperate plea to the media Tuesday:
Sanchez is scheduled to appear in a "public dialogue" with Rabbi Shmuley Boteach in New York next week.
"My career path was changed because of a misconstrued comment, which very few actually even bothered to listen to. I have spent the last few months concentrating on my family, but instantly jumped at the opportunity for a public dialogue with my friend, Rabbi Shmuley Boteach. I look forward to addressing any and all questions and concerns of the Jewish community," he said in an announcement about the event.
Related
Popular in the Community