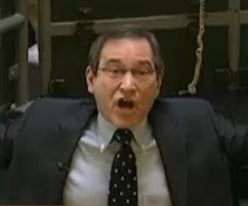 Sure, the the economy shrank last quarter for the first time since the Recession ended. But before you freak out, why not let Rick Santelli do it for you?
Following the announcement of an economic slowdown, the impassioned CNBC host felt compelled to draw a comparison that could make some economists' spines shiver.
"When you act like Europe, you get growth rates like Europe," he shouted. "Our discussions with economists sound like we're in Europe. They're always doing the right thing. They're always thinking they know better, and this is the kind of growth."
Certain extenuating factors such as cuts in government spending led fellow CNBC host Steve Liesman to resist such a comparison, but the surprising drop in economic output certainly isn't good news.
Before You Go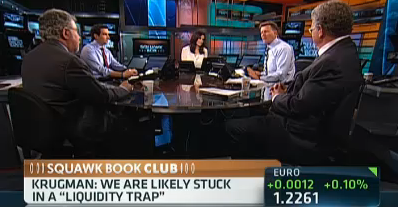 CNBC Personalities Losing It
Popular in the Community