Rick Santorum -- yes, that Rick Santorum -- says we should "love and accept" Bruce Jenner regardless of his gender.
"If he says he's a woman, then he's a woman," the former Pennsylvania senator told reporters at the South Carolina Republican Party convention on Saturday, according to BuzzFeed. "My responsibility as a human being is to love and accept everybody. Not to criticize people for who they are."
"I can criticize, and I do, for what people do, for their behavior," he continued. "But as far as for who they are, you have to respect everybody, and these are obviously complex issues for businesses, for society, and I think we have to look at it in a way that is compassionate and respectful of everybody."
Asked whether Jenner should be able to use women's public restrooms, the potential 2016 presidential candidate said that he "doesn't think the federal government should get into the whole issue of bathrooms."
"I think those are things that the business community and local agencies and organizations should deal with," he said.
The remarks are a complete shift in tone for Santorum, a culture warrior known for his stringent opposition to gay marriage and other LGBT issues. Earlier this month, he said he would not attend a wedding of a same-sex couple, even if it were for a loved one.
"I just felt like as a person of my faith, that would be something that would be a violation of my faith," he said in a radio interview.
Note: Though Jenner has come out as "for all intents and purposes a woman," he has not yet indicated that he would like to be known by a new name or female pronouns, so this story uses male pronouns.
Before You Go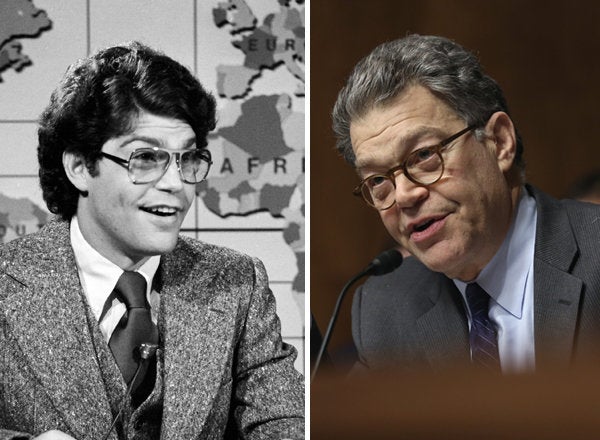 Politicians Then And Now
Popular in the Community