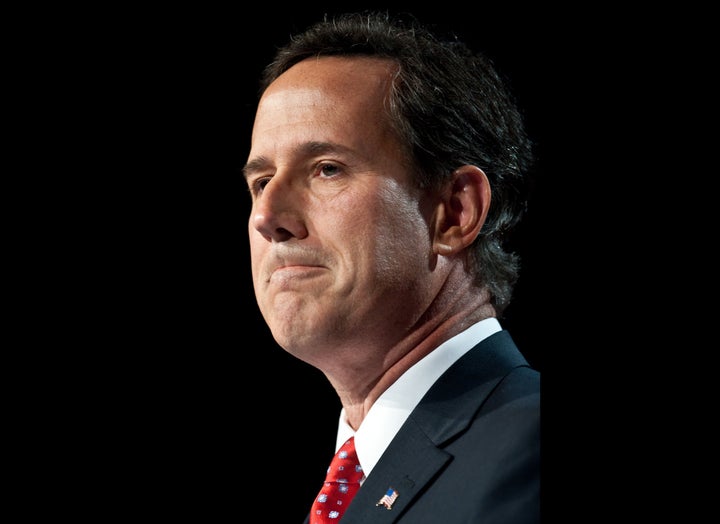 HOLSTEIN, Iowa -- Republican presidential hopeful Rick Santorum said on Thursday he would end federal assistance for heating bills and cut down on unemployment benefits, adding that the programs are not necessary to help the country's unemployed and low-income people.
"There were a lot of programs I supported in the past, but we're just not in a position to do that anymore," Santorum told a crowd of about 35 Iowans gathered in a small coffeeshop, referring to federal assistance for heating. "Just because these people need help doesn't mean the federal government needs to help."
Former Sen. Santorum (R-Pa.) previously supported the Low Income Home Energy Assistance Program, which provides assistance to low-income families to pay for heat and cooling. He said he now sees it differently, and believes heating assistance should be done at the state or local level, or perhaps left to the private sector.
"There are rules and laws against shutting power off for people at certain times of the year because of the weather," he said. "So there are protections in place and there are private-sector programs in place to help support that. And of course, the community can do things."
Santorum is not alone in proposing cuts to the program: The Obama administration proposed $2.5 billion in cuts -- down from $5.1 billion in 2009 funding -- from the heating assistance program in its 2012 budget. The move drew criticism from advocates for the unemployed, who said the program is needed more than ever as the economy remains stagnant.
Santorum also doubled down on his opposition to long-term unemployment benefits, which are currently being debated in Congress. Assistance for the long-term jobless, which provides benefits for up to 99 weeks, is set to expire at the end of the month.
Santorum said he fashioned some of his economic policies based on his conversations with Iowa voters, many of whom said those benefits may be preventing people from going back to work -- a common refrain by those who want to cut the program.
Some employers said they received job applications from unemployed people who then declined to interview, because they only wanted to check a form so they would receive benefits, Santorum said.
"This is the problem in Europe where they have these wrap-around welfare benefit service," he said. "Where they basically run the work ethic out of generations of people in Europe and the fear is that we are doing that here in America."
REAL LIFE. REAL NEWS. REAL VOICES.
Help us tell more of the stories that matter from voices that too often remain unheard.