In a surprise decision Tuesday, former Sen. Rick Santorum (R-Pa.) announced that he is suspending his presidential campaign, all but putting an end to the Republican primary.
"We made a decision to get into this race at our kitchen table, against all the odds, and we made a decision over the weekend that while this presidential race is over for me, and we will suspend our campaign effective today, we are not done fighting," Santorum said during an address in Gettysburg, Pa.
During his 14-minute speech, Santorum notably did not endorse Mitt Romney.
The Pennsylvania Republican had taken a break from the campaign trail for several days to tend to his ailing daughter, Bella. He had pledged to continue campaigning through the upcoming Pennsylvania primary. But the combination of his daughter's sickness and recent poll numbers showing him possibly losing his home state apparently prompted the early departure.
According to Yahoo! News, Santorum called Romney earlier in the day to inform him of his decision to suspend his campaign. The former senator also made a call to campaign operatives to relay his decision.
Santorum's decision removes any lingering doubt that Romney will end up the Republican presidential nominee. The former Massachusetts governor held a seemingly insurmountable delegate lead prior to Santorum's departure, though his campaign was planning on spending between one and two million dollars against Santorum in Pennsylvania.
UPDATE: 2:35 p.m. -- RNC Chairman Reince Priebus has responded to Santorum's decision:
"Today, Senator Santorum has made a commendable decision. He has decided to put his country, party, and desire to defeat President Obama ahead of any personal ambition. I applaud his decision and congratulate him on the campaign he has run."
The Romney campaign has also released a statement:
"Senator Santorum is an able and worthy competitor, and I congratulate him on the campaign he ran. He has proven himself to be an important voice in our party and in the nation. We both recognize that what is most important is putting the failures of the last three years behind us and setting America back on the path to prosperity."
Newt Gingrich weighed in during a press conference on Tuesday:
"I think it makes it clearer that there's a conservative, named Newt Gingrich, and there's Mitt Romney," he said, according to Justin Sink of The Hill. "I have a great, great respect for how hard Rick worked, he was the personification of courage."
UPDATE 3:10 p.m. -- Shortly after the senator finished speaking, Santorum spokesman Hogan Gidley explained the decision in a short phone interview with the Huffington Post. The senator came to the conclusion that he should suspend his campaign last night, Gidley said, noting that while his decision was largely driven by concerns over Bella's illness, there were political factors as well.
Cash was always a problem, though Gidley said that the campaign was "okay with money." Gingrich's presence in the primary also presented obstacles.
"We needed Newt to step aside a long time ago," Gidley had told MSNBC earlier.

But one of the lesser-discussed concerns was the structure of Texas' primary. Santorum had been pushing to have delegates assigned on a winner-take-all basis, but it increasingly appeared that his demands would not be met.

"Texas had to be winner take all," said Gidley. "That would have been very, very helpful. Obviously, that is 155 delegates sitting on the table, and we know there have been some ... within the conservative movement trying to get that accomplished. But that was becoming increasingly difficult."

Asked how much should be read into the absence of Romney's name from Santorum's speech, Gidley replied: "nothing."

"Governor Romney has called Rick and asked for a meeting to discuss an endorsement," he explained, "but we will see how that goes in the next couple days."
UPDATE 4:20 p.m. -- Obama campaign manager Jim Messina has issued a statement on Santorum's move:
"It's no surprise that Mitt Romney finally was able to grind down his opponents under an avalanche of negative ads. But neither he nor his special interest allies will be able to buy the presidency with their negative attacks. The more the American people see of Mitt Romney, the less they like him and the less they trust him. While calling himself the 'ideal candidate' for the Tea Party, he has promised to return to the same policies that created the economic crisis and has alienated women, middle class families, and Hispanic Americans. Americans value a President who will fight every day to rebuild an economy in which hard work will pay, responsibility is rewarded and everyone plays by the same rules. And that President is Barack Obama."
This story is developing, check back for updates...
Below, the political world reacts to Santorum's decision: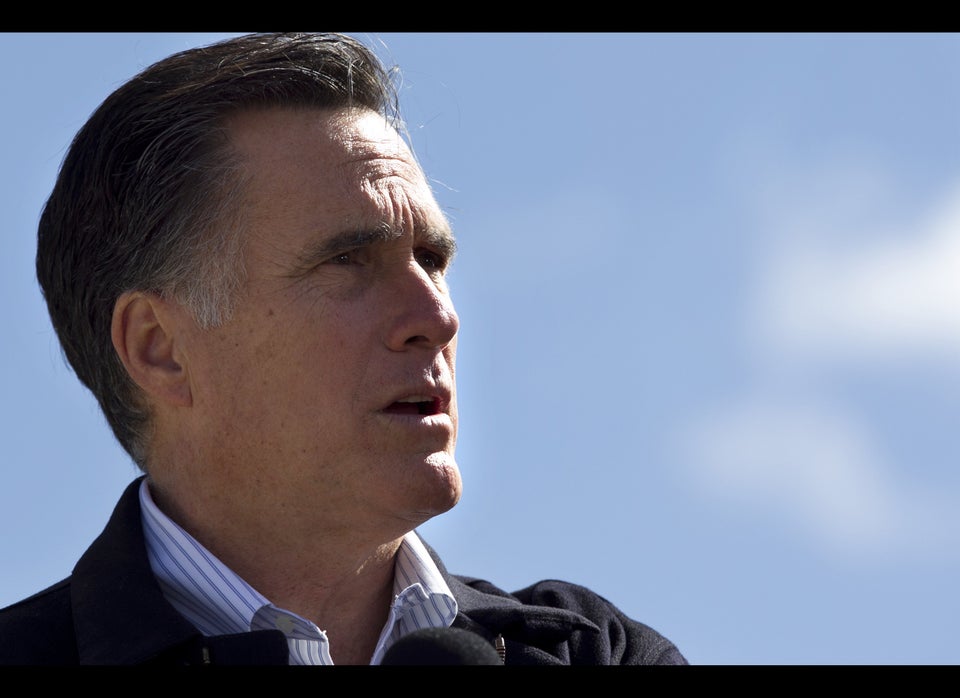 Reactions To Rick Santorum's Campaign Suspension
Popular in the Community