LOS ANGELES, May 28 (Reuters) - Republican presidential hopeful Rick Santorum said he was "sickened" by revelations of molestation by the eldest son of the Duggars, the Christian family that features in television hit "19 Kids and Counting" and helped the conservative in his last campaign.
Santorum's comments, aired on ABC's "Good Morning America" on Thursday, suggest he is distancing himself from Josh Duggar, who actively campaigned for the former senator from Pennsylvania in 2012 and is alleged to have molested several underage girls as a teen 12 years ago. The young man is now 27.
"I was sickened by it, just sickened by it," Santorum told ABC's George Stephanopoulos after launching his campaign for the 2016 Republican nomination on Wednesday.
"I pray for those girls, in particular. To have gone through that is just hard to think about."
His sharply worded reaction adds more pressure on Discovery Communications Inc and its cable network TLC, grappling with the loss this week of at least a dozen advertisers for its top-rated show about the large Arkansas family that espouses Christian values.
Major corporate names like Walgreen Co and General Mills Inc were among the advertisers distancing themselves from the popular show, which ended its latest season earlier this month.
Josh Duggar acknowledged wrongdoing and apologized for his actions last week after In Touch magazine published a police report alleging that he had fondled several girls. He was never charged and the police report was destroyed last week by court order to protect the identity of an alleged victim.
Parents Michelle and Jim Bob Duggar, who hit the campaign trail for Santorum in 2012, acknowledged that Josh "made some very bad mistakes."
Another political backer and Republican presidential candidate, Mike Huckabee of Arkansas, last week stood by the Duggars in a post on his Facebook page.
"Josh's actions when he was an underage teen are as he described them himself, 'inexcusable,' but that doesn't mean 'unforgivable,'" the former Southern Baptist pastor said in the post.
TLC pulled all episodes of the show last Friday, but has refused to comment about the fate of the show, which has aired since 2008 and is currently not in production.
Streaming service Hulu showed error messages to viewers who try to see the show, but as of Wednesday night, episodes were still available for streaming on Amazon. (Reporting by Mary Milliken and Daina Beth Solomon; Editing by Jonathan Oatis)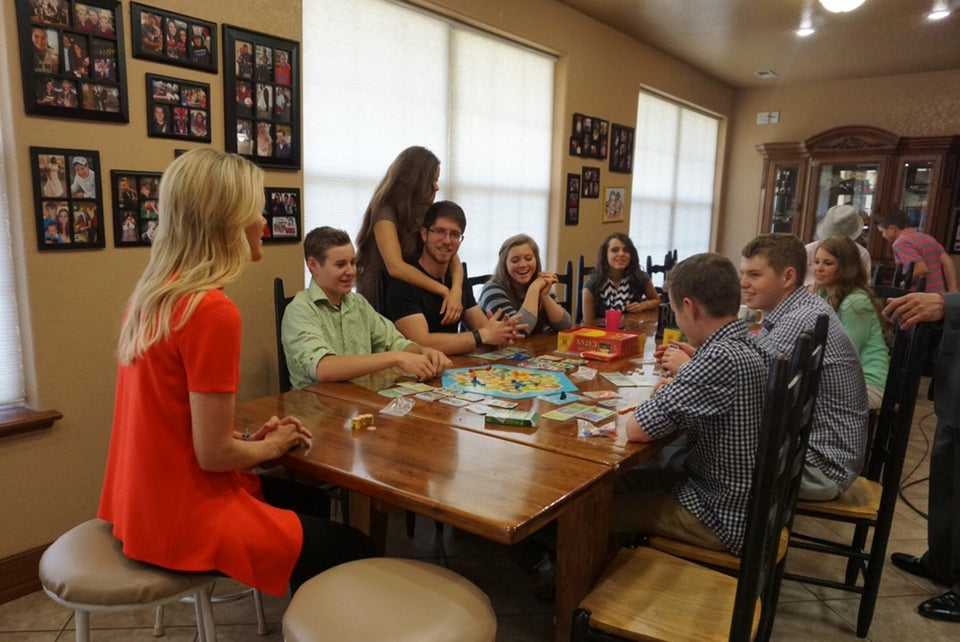 Photos Of The Duggar Family