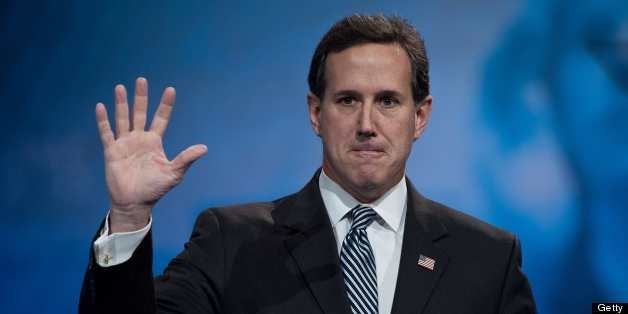 Rick Santorum has picked up a new career. The 55-year-old politician is now the CEO of Echolight Studios, a faith-based film company.
Santorum announced the move on Mike Huckabee's Fox News program, "The Huckabee Show." "This is the right place and right time, and I've jumped in with both feet," the former GOP Presidential candidate said. "I often say that culture is upstream from politics, and I know entertainment also can be strength and light for people who want to be uplifted and reinforced in their values."
EchoLight Studios, which has released various family films with a focus on faith, has a new movie, "The Redemption of Henry Myers," set for a theatrical release this fall.
"Many of you have heard me talk about that if we are going to make a positive impact on our country's cultural challenges, we have to do it by reaching the masses often through entertainment," Santorum said in a release. "For too long, Hollywood has had a lock on influencing the youth of this country with a flawed message that goes against our values. Now, we can change that."