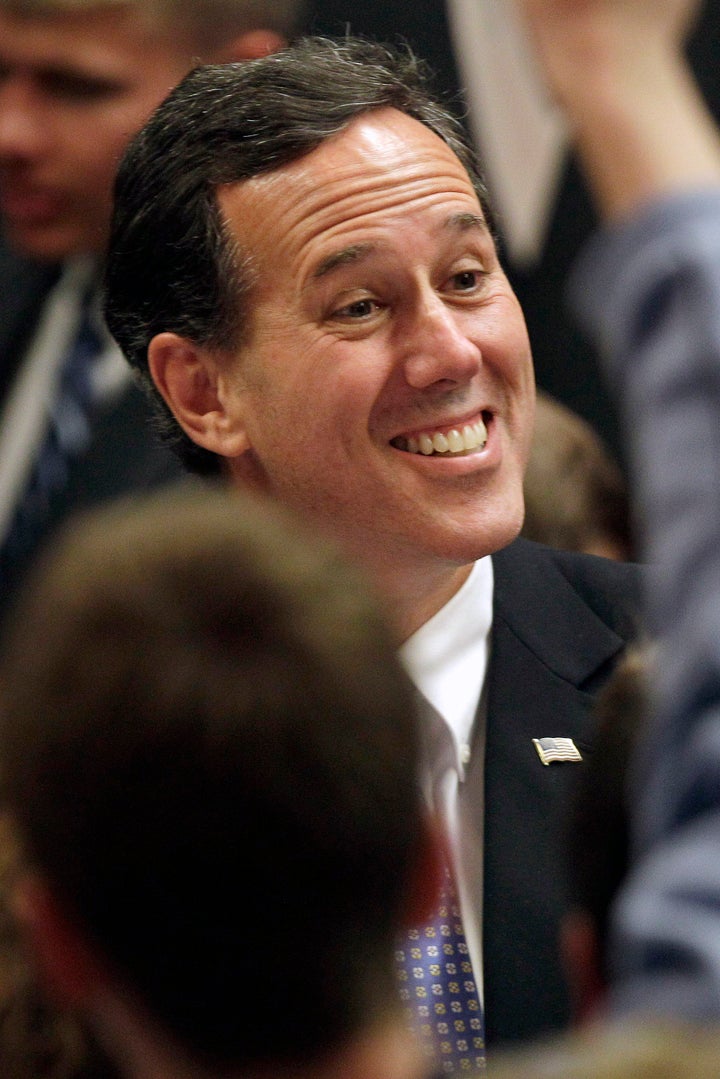 WASHINGTON -- Rick Santorum may not be ready to endorse Mitt Romney's presidential campaign. But he and his staff are certainly moving swiftly to clean up potential points of friction between him and the former Massachusetts governor.
The Santorum campaign's website has been wiped clean of all content directly critical of the now de-facto Republican nominee.
A page that declared Romney to be the "proud defender and author of "Obamneycare" has been replaced by an "Access denied" message. The same is true for a post with a video of Romney declaring that his only connection to the Republican Party was his registration.
Remember that time when Santorum accused Romney of "Taxachusetts economic policies"? The press release marking that moment is gone from the Santorum campaign website. Those that remain include a note about an April 3 poll showing Santorum leading Romney in his home state of Pennsylvania and a memo declaring that the media had its delegate math wrong.
Santorum isn't the first Republican presidential candidate to wipe his website clean of anti-Romney content after leaving the race. Jon Huntsman did the same when he dropped out. But Huntsman immediately endorsed Romney's campaign; Santorum has not endorsed Romney yet.
Former Santorum campaign spokesman Hogan Gidley did not immediately reply to a request for comment.
Calling all HuffPost superfans!
Sign up for membership to become a founding member and help shape HuffPost's next chapter