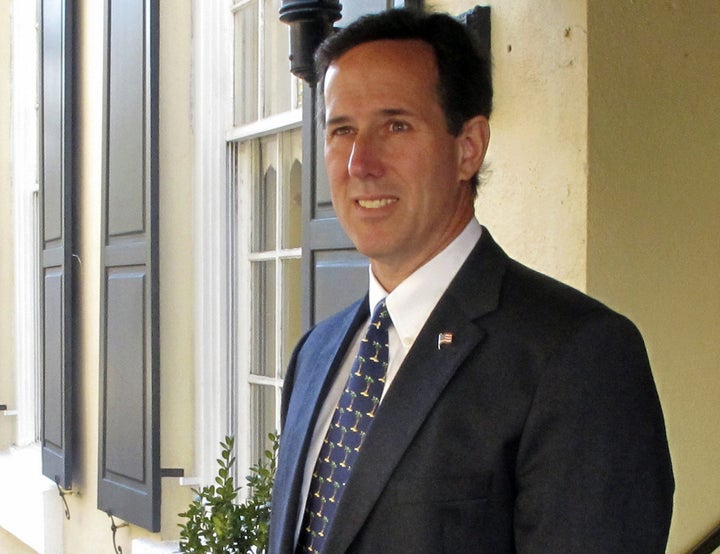 Former Pennsylvania Sen. Rick Santorum (R), a potential 2012 presidential contender, is attempting to trudge out of the mess that he waded into Wednesday when he seemed to suggest that it was objectionable for Obama to be pro-choice because he was black.
"For decades certain human beings were wrongly treated as property and denied liberty in America because they were not considered persons under the constitution. Today other human beings, the unborn of all races, are also wrongly treated as property and denied the right to life for the same reason; because they are not considered persons under the constitution. I am disappointed that President Obama, who rightfully fights for civil rights, refuses to recognize the civil rights of the unborn in this country."
While the linking of slavery to abortion may be repulsive to some, it at least provides some additional context to the clumsy comments made on two very sensitive issues.
Here is Santorum's original comment concerning his own pro-life views and why he disputes the president's belief that women should have a right to choose.
"The question is, and this is what Barack Obama didn't want to answer -- is that human life a person under the constitution?" he said. "And Barack Obama says no. Well if that human life is not a person then I find it almost remarkable for a black man to say 'now we are going to decide who are people and who are not people.'"
Calling all HuffPost superfans!
Sign up for membership to become a founding member and help shape HuffPost's next chapter