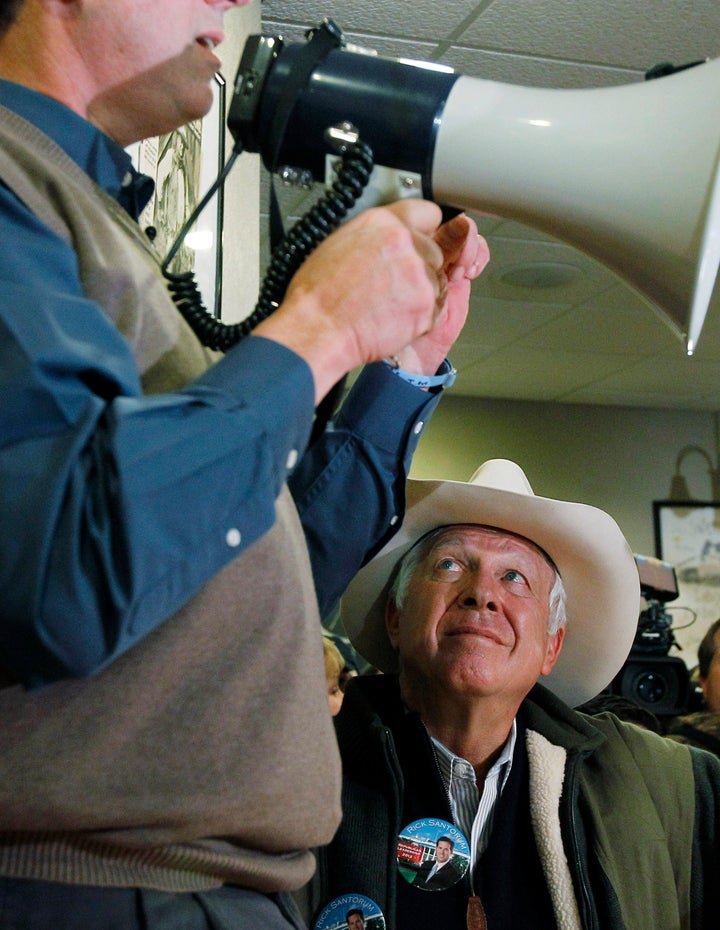 Rick Santorum backer Foster Friess said Tuesday he will "absolutely not" close his wallet to the candidate despite Santorum's lagging poll numbers and losses to Mitt Romney.
"I have a lot of faith, not so much Rick Santorum -- I have faith in him -- but I have faith in our country and that's what we are all about," Friess said on Fox Business Network, adding later, "He's not out yet."
Friess has donated more than a million dollars toward helping Santorum, mostly through pro-Santorum super PAC Red, White and Blue Fund. He said in February that he planned to stick with Santorum until the Republican National Convention, and gave $600,000 to the Red, White and Blue Fund that month.
On Tuesday, Friess said he would not speculate as to whether Santorum would win the Pennsylvania primary later this month -- a race many consider a must-win for the candidate because of its delegate count and the fact that he served the state first in the House and then in the Senate.
"Remember the famous Bible verse -- don't rush to meet ... what you would most avoid -- so we will wait until we get to Pennsylvania," Friess said.
Popular in the Community