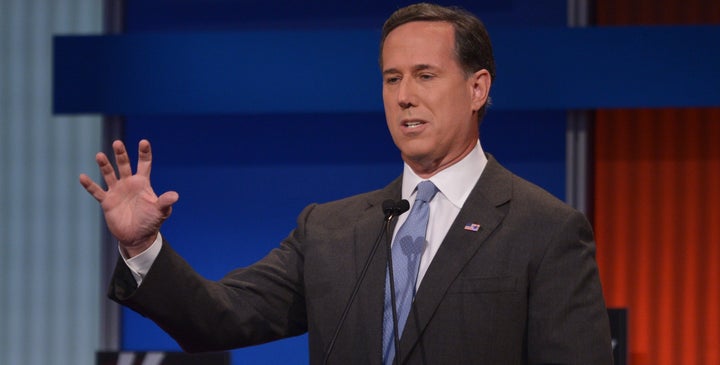 Conservatives never want to talk about slavery until it helps them push their agenda.
Enter Rick Santorum, the former senator from Pennsylvania and one of the junior varsity GOP candidates. On Thursday night, during the first Fox News 2016 debate, Santorum compared Obergefell v. Hodges, the recently decided Supreme Court case that upheld marriage equality, to the Dred Scott case in 1857.
Asked whether the Obergefell case was still up for debate, Santorum said, "It is not, any more than Dred Scott was settled law to Abraham Lincoln … This is a rogue Supreme Court decision."
The Supreme Court ruling in Dred Scott's case determined that black people were property and not, nor ever could be, U.S. citizens.
Now, you're probably wondering what that has to do with marriage equality -- and the answer is nothing.
Conservatives maintain that, just as Lincoln ultimately overturned the decision in the Dred Scott case, they will overturn legalized gay marriage. But there's a lot of false equivalence floating around. It's insulting to invoke America's history of legal racism to explain why states should be allowed to discriminate against same-sex couples (many of which include people of color, incidentally).
Justice Clarence Thomas and Chief Justice John Roberts made similar remarks in June when they compared the decision to slavery and interracial marriage, respectively.
"As president, I will be committed to using the bully pulpit of the White House to lead a national discussion on the importance to our economy and our culture of mothers and fathers entering into healthy marriages so that every child is given their birthright -- to be raised by their mother and father in a stable, loving home," he said. "I will stand for the preservation of religious liberty and conscience, to believe what you are called to believe free from persecution. And I will ensure that the people will have a voice in decisions that impact the rock upon which our civilization is built."
Santorum also compared the marriage equality ruling to Dred Scott at that time.
"Now is the people's opportunity respond because the future of the institution of marriage is too important to not have a public debate," he said. "The Court is one of three co-equal branches of government and, just as they have in cases from Dred Scott to Plessy, the Court has an imperfect track record. The stakes are too high and the issue too important to simply cede the will of the people to five unaccountable justices."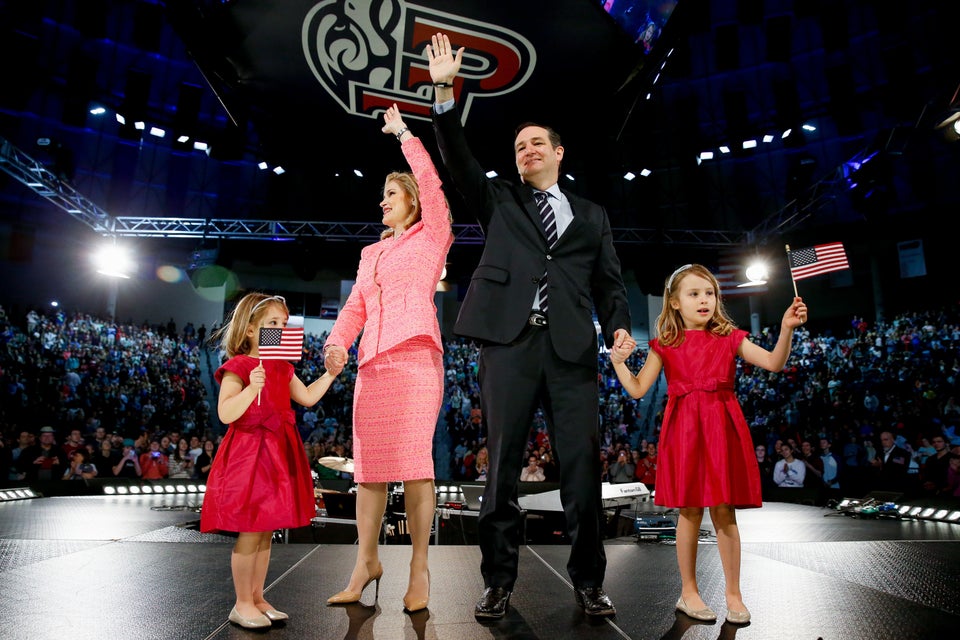 Declared 2016 Presidential Candidates
Popular in the Community