Republican presidential candidate Rick Santorum said on Sunday that if the Supreme Court legalizes gay marriage later this year, he would dispute the decision, saying that the court "doesn't have the final word."
"Of course I'd fight it," he said on NBC's "Meet the Press." "Roe versus Wade was decided 30 some years ago, and I continue to fight that, because I think the court got it wrong. And I think if the court decides this case in error, I will continue to fight, as we have on the issue of life ... We're not bound by what nine people say in perpetuity."
Santorum justified his stance by arguing that the executive and legislative branches are obligated to challenge the judicial branch.
"I think it's important to understand that the Supreme Court doesn't have the final word. It has its word. Its word has validity. But it's important for Congress and the president, frankly, to push back when the Supreme Court gets it wrong," he said.
The Supreme Court last month heard oral arguments on Obergefell v. Hodges, a case involving whether or not state bans on marriage equality are constitutional. It is likely that the court will rule in favor of marriage equality when the decision is announced sometime in June. Since its landmark decisions overturning the Defense of Marriage Act and California's Proposition 8 in 2013, the court has refused to hear a number of appeals on state marriage equality bans, and in oral arguments, justices cited the growing public opinion in favor of gay marriage.
But among the GOP presidential field, several candidates have contended that state legislatures, not courts, should decide on whether or not to accept gay marriage. Sen. Ted Cruz (R-Texas) even introduced a constitutional amendment protecting states that define marriage as between a man and a woman.
As a social conservative, Santorum has long been a stalwart opponent of marriage equality. He has also said that he would not attend a gay wedding, even if it involved a close family member or friend.
"I just felt like as a person of my faith, that would be something that would be a violation of my faith. I would love them and support them, but I would not participate in that ceremony," he said.
Watch Santorum's interview in the video.
Before You Go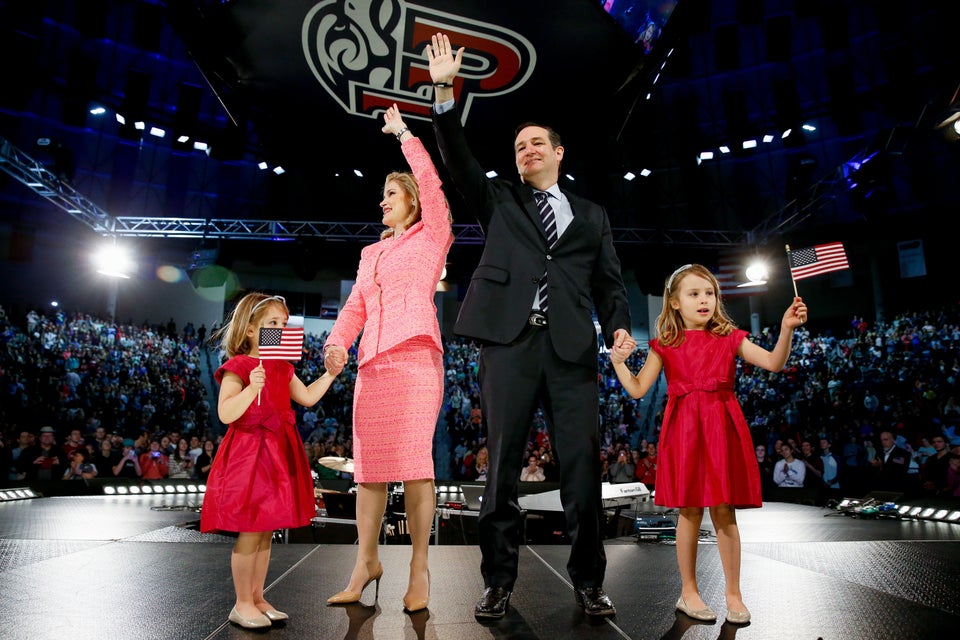 Declared 2016 Presidential Candidates
Popular in the Community