If you're part of a gay couple getting married, don't bother inviting former Sen. Rick Santorum (R-Pa.) to your wedding.
Santorum, who is considering a presidential run in 2016, said on Thursday that if he were invited to the wedding of a gay loved one, he wouldn't attend.
"I just felt like as a person of my faith that would be something that would be a violation of my faith. I would love them and support them, but I would not participate in that ceremony," Santorum said during an interview with Hugh Hewitt on Thursday.
Santorum's answer was different from that of Sen. Marco Rubio (R-Fla.), who said on Wednesday that he "of course" would attend the wedding of a gay person he was close to.
"If it's somebody who I love who's in my life, I don't necessarily have to agree with their decisions or decisions they've made to continue to love them and participate in important events," Rubio, who launched his presidential campaign on Monday, told Fusion's Jorge Ramos. "Ultimately, how you treat a person that you care for and love is different from what your opinion is, or what your faith teaches marriage should be."
Rubio added that states, not courts, should decide whether or not gay marriage should be legal.
Both Rubio and Santorum gave a clearer answer than Sen. Ted Cruz (R-Texas), who declined to say on Thursday whether he would attend a gay wedding.
"I will tell you, I haven't faced that circumstance. I have not had a loved one go to a, have a gay wedding," Cruz told Hewitt on Thursday. "I'm a Christian, and the Scripture commands us to love everyone, and to love everyone, and all of us are sinners. But the legal question, I'm a Constitutionalist. And under the Constitution, from the beginning of this country, marriage has been a question for the states. It has been a question for elected legislatures in each of the 50 states."
Cruz added that the media portrays conservatives who are against gay marriage as people who hate gay people, while he sees gay marriage as a legal question. That question, Cruz also said, should be resolved by state legislatures, not the courts.
Later this month, the Supreme Court will hear arguments on whether state bans on same-sex marriage are constitutional. The court is expected to issue a ruling in June.
Before You Go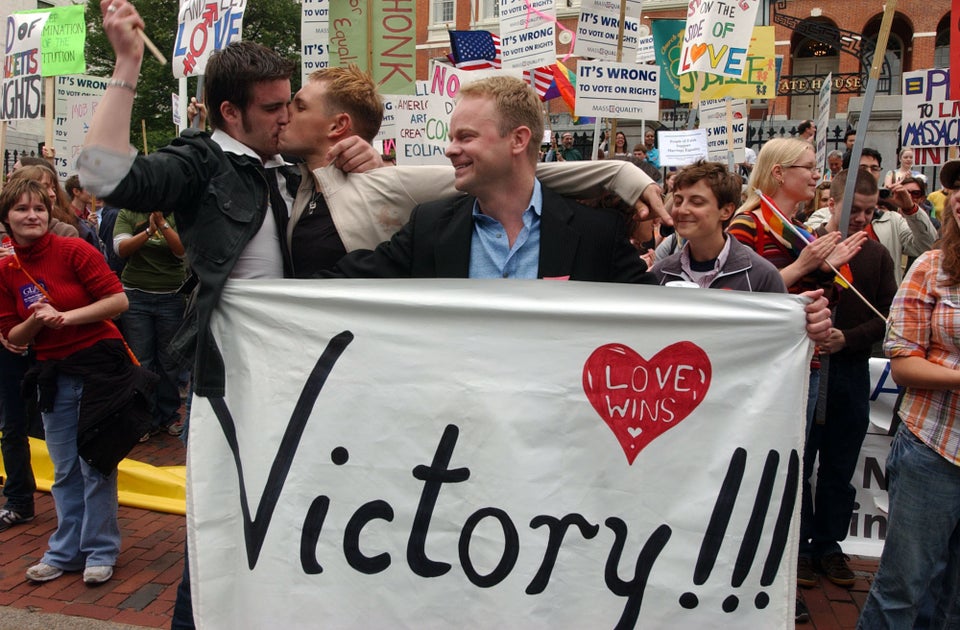 10 Incredible Improvements For LGBT People Since The First State Legalized Gay Marriage
Popular in the Community