If you venture onto GOP presidential candidate Rick Santorum's website and click on a broken link, you'll find a page that reads: "We're sorry, but we couldn't find that page. But we do have this search box, you know, 'for convenience.'"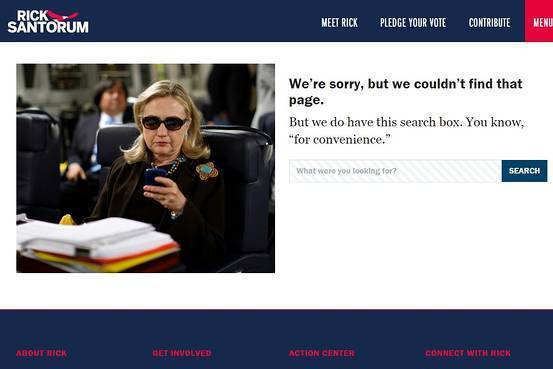 That's a dig at Democratic presidential candidate Hillary Clinton's response when it was revealed that she used a private email server to conduct official government business while she was secretary of state. Clinton tried to shrug off the subsequent criticism, telling reporters that she used her private email because she thought it was more convenient.
Like many of his fellow Republicans, Santorum, a former senator from Pennsylvania, has seized on Clinton's email issue to attack her. Last month, Santorum's super PAC, Patriot Voices, released an ad in which the narrator says Clinton "placed America in even greater peril in an already-dangerous world."
The ad goes on to question Clinton's leadership ability.
"If Hillary Clinton has created this type of disaster as our secretary of state, how could we ever feel safe with her as our commander-in-chief?" the ad said.
Santorum, who announced on Wednesday that he's running for president for a second time, is one of many candidates to develop a creative 404 page for voters navigating campaign websites.
Clinton herself has one featuring an old picture of her, former President Bill Clinton and their daughter Chelsea posing with Donald Duck. "Oops, that link wasn't what it was quacked up to be," the page reads.
For his 404 page, Sen. Marco Rubio (R-Fla.) warns visitors of a "FUMBLE!" and invites them to watch a video of him coaching his son's football team.
And perhaps most memorably, Sen. Bernie Sanders (I-Vt.) filmed a short video that appears on his website, telling lost visitors to "scoot down to the bottom of the page" to see the website menu and "find your way home where you should be."
Before You Go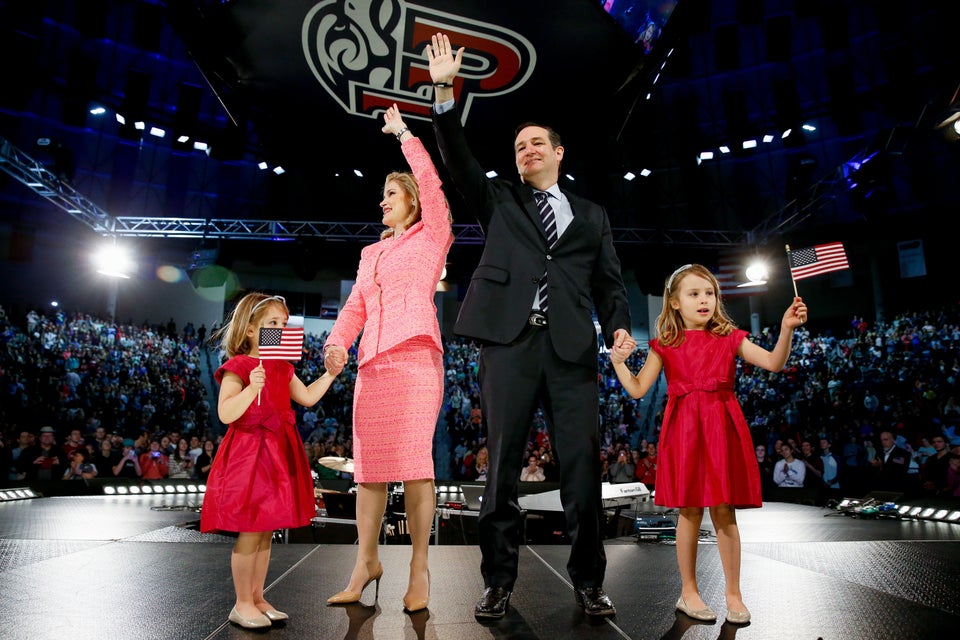 Declared 2016 Presidential Candidates
Popular in the Community