"I think the Republicans are ready to do something on immigration," he said on ABC's This Week.
He stressed that President Obama and the Democrats would need to be willing to compromise with Republicans, though.
"They're not willing to give the president everything he wants, because I think they believe the rule of law still matters in this country and that -- and that we have to respect those who did it the right way, who waited in line, and did -- and made sacrifices, and that they shouldn't be treated the same as people who broke the law and came here," he said.
The former presidential candidate said he thought Obama was unwilling to compromise on immigration.
"There's not a single Republican up on Capitol Hill who believes he wants to get it done. They all believe ... he will put a measure that the Republicans can't accept and then blame Republicans and then continue to drive a wedge between Republicans and Hispanics."
He also criticized the president over the recent debt ceiling negotiations. He said that the administration's reaction to Republicans' announcement that they would seek a 3-month extension of the debt limit was harsh.
"That's the problem with this administration," he said. "They're not very gracious winners. And I always said, you know, there's one thing worse than a sore loser, and that's a sore winner. And the president's a sore winner.
Santorum also sounded off on gun control.
"Fifty years ago, you could go on a catalog and buy a gun," he said. "There were no restrictions on gun ownership. There were no restrictions on magazines. There were no restrictions on anything. And we had a lot less violence in society than we do today."
The former Pennsylvania senator, who now chairs conservative group Patriot Voices, has in the past made strong statements against immigration reform. During his 2012 presidential run, he said that families with undocumented immigrations should be broken up. However, he has taken a softer tone on the issue since ending his campaign. In December, he said that the U.S. needs immigration.
"I think the fact that we send some of those people back and don't give them the opportunity to participate here is wrong," Santorum told Politico. "I think we need to look at a simple fact: We are not having enough children to replace ourselves. Our country is not growing in population simply by the people that are here."
Before You Go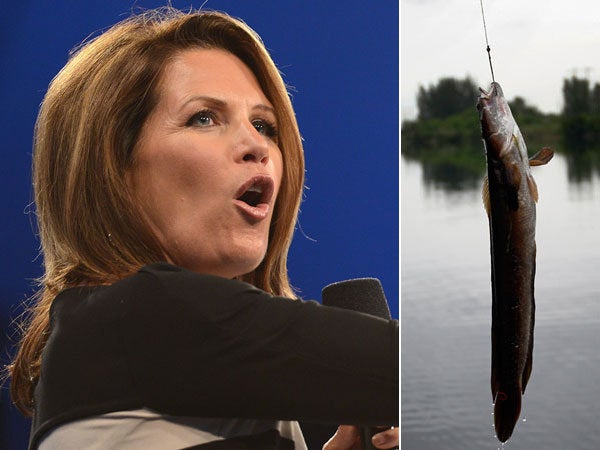 Michele Bachmanns Favorite Things
Popular in the Community