 Former Sen. Rick Santorum (R-Pa.) appeared on The Laura Ingraham Show Monday morning to discuss immigration reform, and he had some strong opinions about Democrats' true motives behind the bipartisan group dubbed the "gang of eight."
Laura Ingraham's official Twitter account tweeted:
Santorum went on to tell Ingraham that he believes Senate Democrats have no interest in collaborating with Republicans on immigration reform, only "GOP capitulation and demonization," according to a tweet by Ingraham.
Now, Santorum has changed his tone on immigration, if only slightly. He said he believes something must be done to reform immigration policies, but doesn't think President Barack Obama has any interest in collaborating with the GOP.
"There's not a single Republican up on Capitol Hill who believes he wants to get it done," he said on ABC's "This Week" in January. "They all believe ... he will put a measure that the Republicans can't accept and then blame Republicans and then continue to drive a wedge between Republicans and Hispanics."
Other Republicans have voiced concerns over the bipartisan plan, including Sen. David Vitter (R-La.), who criticized Rubio last week for supporting the proposal.
"I just think he's amazingly naïve on this issue," Vitter said during an appearance on Ingraham's show. "This is the same old formula we've dealt with before, including when it passed in 1986 and that is promise of enforcement and immediate amnesty. And of course, the promises of enforcement never materialize. The amnesty happens immediately, the millisecond the bill is signed into law. And the same is true here."
Before You Go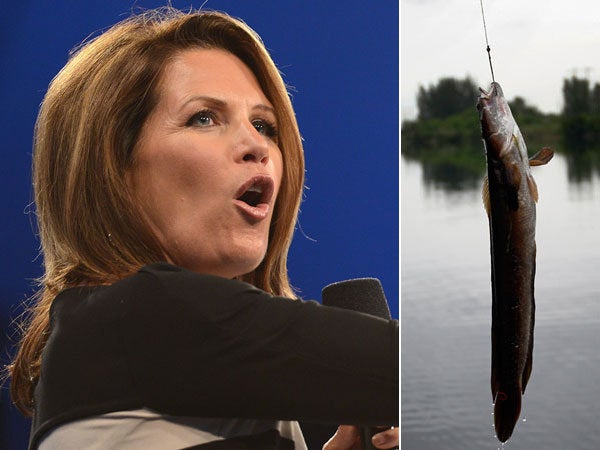 Michele Bachmanns Favorite Things
Popular in the Community