Republican presidential hopeful Rick Santorum compared Kim Davis, the Kentucky clerk who has refused to issue marriage licenses to same-sex couples, to a young woman murdered in Columbine 16 years ago.
During Wednesday's GOP debate, Santorum said Davis is like the teen who was reportedly mocked for her Christian faith and shot after refusing to rebuke God. (It's unclear who exactly Santorum was referring to. Several Columbine victims, including Rachel Scott and Cassie Bernall, were alleged to have stood up for their faith in the face of the gunmen. Eyewitness reports, however, have called the story into question, and yet it has persisted for many years.)
"Sixteen years ago this country was tremendously inspired by a young woman who faced a gunman in Columbine and was challenged about her faith and refused to deny god. We saw her as a hero," said Santorum. "Today, someone who refuses to defy a judge's unconstitutional verdict is ridiculed and criticized, chastised, because she's standing up and not denying her god and her faith."
But Davis isn't a teenager being asked to deny her faith. She's an elected official in a government position who is declining to uphold the laws of the country in which she was elected. They're very different situations.
This post has been updated to note that Santorum could have been referring to one of several victims.
Read the latest updates on the GOP debate here.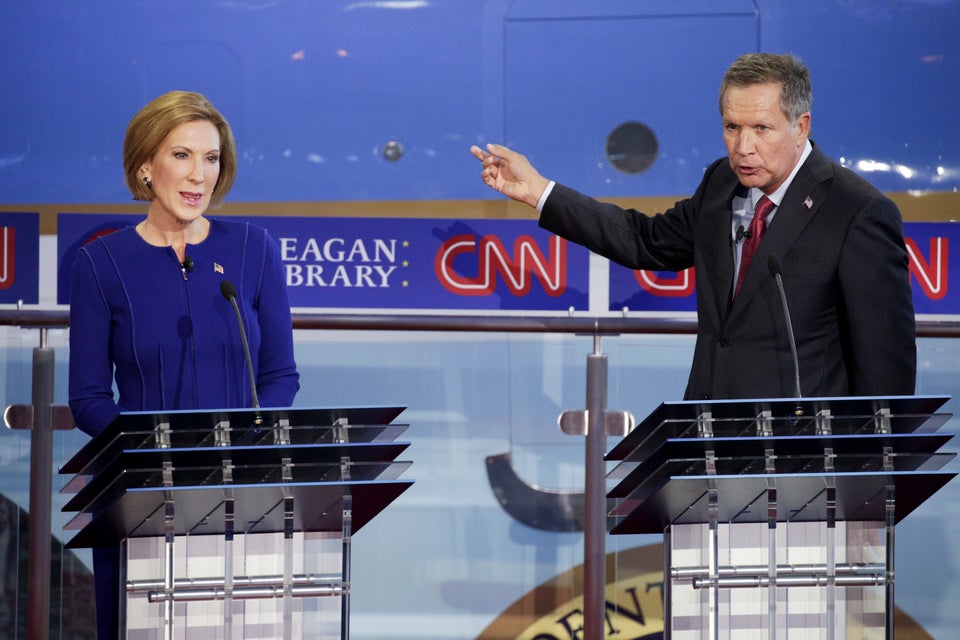 CNN GOP Debates Sept. 16, 2015
Popular in the Community