WASHINGTON -- The hottest phrase in Washington during the first cold, gray week of 2001 was "compassionate conservatism." George W. Bush had just been elected president, and the city was ready to move on after a drawn-out recount. In Congress, ambitious Republicans recognized a political opportunity.
For Sen. Rick Santorum (R-Pa.), it was the perfect time to launch a charity he'd been considering for a few months, based on a civic project he led the summer before in Philadelphia. The organization would "illustrate compassionate conservatism" by addressing the needs of "the underprivileged, the vulnerable and the indefensible." Donations would be passed on to faith-based groups providing social services to the urban poor in Pennsylvania. Santorum called his charity the Operation Good Neighbor Foundation.
But the group Santorum founded eventually looked less like a charity and more like a part of his expanding political machine. Funded with money from wealthy campaign donors, and managed by the same staff that ran Santorum's political action committee, over the next six years the foundation spent more money on itself than it did on helping the needy, according to a review of IRS filings conducted by The Huffington Post.
The bulk of the charity's money went to pay a revolving cast of Santorum's political operatives, who created a VIP board stacked with campaign donors. These donors controlled which groups received grants from the foundation. As chairman, Santorum played golf with big donors, charged his trips to the charity and posed for photos holding giant checks, filings show. But below the surface, Santorum's charity and his leadership PAC, America's Foundation, were both doing more for Santorum than they were for their intended recipients.
Five years have passed since Santorum's charitable endeavor folded along with his Senate career, and though Santorum's presidential campaign declined to comment for this article, he recently told HuffPost's Howard Fineman that he has been humbled since he left the Senate.
But Santorum's apparent willingness to combine his charity foundation and his PAC raises questions about whether he ever respected the boundaries between them, or whether it's all part of the Santorum political piggy bank.
From day one, Operation Good Neighbor shared its office space with America's Foundation and with Santorum's Senate campaign fund, all of which paid to rent offices from Rob Bickhart, a former RNC finance chief, according to forms filed with the IRS and the Federal Election Commission. In 2001, Bickhart was already the PAC's full-time finance director, but all of a sudden he was also the executive director of the foundation, and he was paid well for both jobs. Between 2001 and 2007, Bickhart, a former Senate staffer-turned-lobbyist, earned more than $100,000 from Santorum's charity, and a whopping $700,000 in consulting fees from the senator's PAC.
Bickhart wasn't the only one of Santorum's political employees hired to run his non-profit. Campaign consultant Maria Diesel earned approximately $380,000 in "professional fundraising" fees from the charity, and more than $12,000 in "commissions for fundraising services" from Santorum's PAC, according to the filings. Foundation documents, however, reveal that Diesel's job was less akin to fundraising and more like that of a day-to-day director (which was Bickhart's formal title on IRS records). Diesel collected grant applications, organized golfing events and interacted with the advisory board while Bickhart was busy running Santorum's PAC.
Pennsylvania-based tax accountant Alex Barna also profited handsomely from work for the charity and the PAC: $142,000 in over five years from Operation Good Neighbor, and at least $230,000 from the PAC in the same period.
According to experts, this level of overlap between a political committee and a non-profit has become more common in the past decade -- Santorum, it seems, was simply ahead of the curve. "The number of pockets that politicians today can fill has increased dramatically," said Bill Allison, editorial director of the non-profit watchdog group The Sunlight Foundation, "in this case, Santorum's non-profit was an extension of his political career, a way to stay within the law, promote yourself and your message, and reach donors."
And reach donors they did, with three charity golf tournaments a year, as well as regular check presentation ceremonies all attended by Santorum. An even-smaller set of top contributors to the charity were offered seats on the foundation's Board of Advisors, where they controlled who was eligible to apply for grants. Of the 32 advisory board members listed in 2006, all but five were donors to Santorum's political operations, according to campaign disclosure reports.
While technically not illegal per se, questions abound, starting with why a nonprofit foundation would hire a lobbyist and a political fundraiser to run a tax-exempt organization in the first place. Reached by The Huffington Post, Bickhart declined to comment for this article, as did Santorum's presidential campaign.
The blending of interests and people at Santorum's non-profit and his political committee also contains shades of another initiative the senator took on during his second term in Washington , the K Street Project. As HuffPost's Paul Blumenthal wrote, the project aimed to "install a permanent Republican majority in Washington" by strengthening ties between the GOP and the "business-backed influence industry." Santorum served as a liaison between the Senate and the project.
The K Street Project relied on overlapping mutual interests between the GOP and industry groups, where each helped the other, and in the end they both got what they wanted -- in this case, political donations for Republicans and profit-friendly legislation for the industries.
Like the intermingled staff and donors at Santorum's charity and his PAC, the intermingled lobbyists and lawmakers at Santorum's weekly K Street Project meetings didn't raise any red flags for the senator, as long as there were mutual interests being served.
Moreover, the Santorum staffers who worked for him in Washington on the K Street Project weren't the ones who worked in Philadelphia on the charity and the PAC. The only thing they all had in common was Santorum.
A second boundary that broke down at both Santorum's charity and his PAC was a financial one -- both groups had sky-high expenses, calling into question who the groups' real beneficiaries were.
Operation Good Neighbor spent just under 45 percent of its revenues on grant programs in $5,000 and $10,000 increments, its filings show, and it consistently failed to meet non-profit industry standards which dictate that approximately 75 percent of revenues be spent on a group's stated mission, and only 25 percent on overhead.
"The majority of organizations are able to meet that 75 percent figure," said Saundra Miniutti of Charity Navigator in an interview with theThe American Prospect.
Between 2001 and 2007, the foundation received contributions totaling more than $2.2 million, of which more than $1.1 million was used to pay the fees for Diesel, Barna, and Bickhart, plus additional costs for travel, marketing and rent -- which the charity paid to Bickhart, the executive director, for space at his lobbying firm's office -- according to The Huffington Post's review of five years' worth of IRS 990 forms.
The leadership PAC was organized to support other Republican candidates, and was legally barred from directly supporting Santorum. Nevertheless, it paid for hundreds of tiny expenses for Santorum and his staffers, including dozens of trips to Starbucks and fast food restaurants -- difficult to defend as necessary expenses. When the expenses were first reported in 2006, the PAC's treasurer at the time, Barbara Bonfiglio, claimed they were all legitimate, but experts at the time equated the PAC to a "slush fund."
Compared to similar Republican leadership PACs, Santorum's PAC, much like his charity, also spent far less money on its stated mission of helping federal candidates, only around 18.1 percent of its total revenues between 2001 and 2005.
More troubling is that since 2006, the percentage the PAC has spent on Santorum's fellow GOP prospects has plummeted. This drop is highly unusual for someone preparing a run for president, when most candidates markedly increase their PAC-giving in order to win friends in public office who could be helpful to them.
In both the 2008 and 2010 election cycles, Santorum's PAC only spent 4 percent of its revenues to benefit other candidates, and 96 percent paying for things that benefited Santorum, like direct mailings, travel and administration costs.
According to Allison at the Sunlight Foundation, Santorum's spending patterns during this period likely reflect his overall campaign finance position following his crushing 2006 Senate defeat, a race in which he raised, and spent, more than $28 million on his campaign.
"Until the past few weeks, Santorum has needed every dollar he could find just to stay relevant," Allison said. "It's not surprising that Santorum was cannibalizing his leadership PAC."
Now, as Santorum's presidential campaign enjoys a burst of funding after a successful showing in Iowa, it remains to be seen whether Santorum's onetime financial lifeline will once again become one more pocket to fill.
For more on the candidates and their charities, check out this slideshow: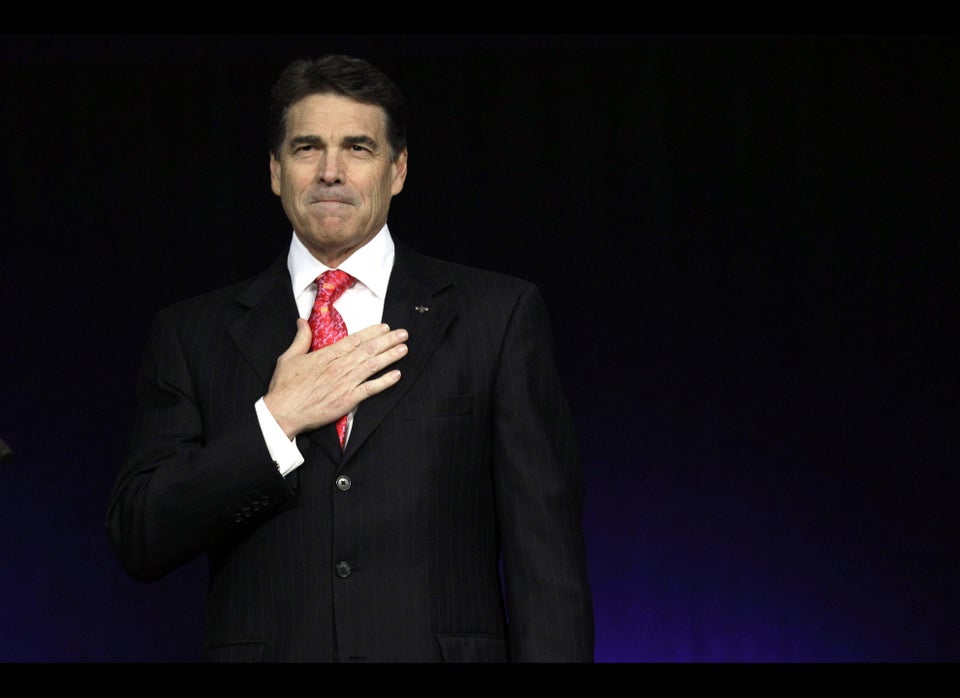 2012 Presidential Candidates: How Charitable Are They?
Popular in the Community