TAMPA, Fla. -- Rick Santorum pivoted from the Republican Party's central message on President Barack Obama's economic record during his national convention speech Tuesday night to tackle the social issues that have dominated the national discourse in the weeks leading into Tampa.
Without explicitly mentioning abortion, the former Republican presidential candidate propelled the crowd to its feet by championing the GOP as the one party that lifts up all children -- "born and unborn."
"I thank God that America still has one party that reaches out their hands in love to lift up all of God's children -- born and unborn, and says that each of us has dignity and all of us have the right to live the American Dream," Santorum said.
The line, met with deafening applause and one of the longest standing ovations of the night, was the culmination of Santorum's emotional telling of his daughter Bella's struggle with a rare genetic disorder that doctors predicted would leave her with a life not worth living.
"The doctors later told us Bella was incompatible with life and to prepare to let go," Santorum said. "They said, even if she did survive, her disabilities would be so severe that Bella would not have a life worth living."
"We didn't let go and today Bella is full of life and she has made our lives and countless others much more worth living," he added, his eyes welling with tears.
It's a story the American public is well familiar with -- in April, the 4-year-old's condition took a turn for the worse, forcing Santorum to drop his presidential bid and setting up the pathway for Mitt Romney to clinch the party's nomination.
But on Tuesday, Santorum's personal anecdote resonated in an entirely new manner with an emphatic crowd of approximately 20,000 attendees, representing a party that has been harangued over its longstanding anti-abortion position in the wake of Rep. Todd Akin's controversial comments over "legitimate rape."
Santorum, a vocal proponent against same-sex marriage, also lamented what he referred to as an "assault on marriage" and noted that "marriage is disappearing in places where government dependency is highest."
He used this as an opportunity to tout Romney's family values, one of only three instances in which the former senator from Pennsylvania mentioned the Republican presidential nominee during his speech.
Santorum closed his speech by lending his former opponent a more pronounced endorsement, laying out a choice before the American people to vote for "life and liberty" or dependence on government.
"A vote for Mitt Romney and Paul Ryan," he said, "will put our country back in the hands of leaders who understand what America can and, for the sake of our children, must be to keep the dream alive."
Before You Go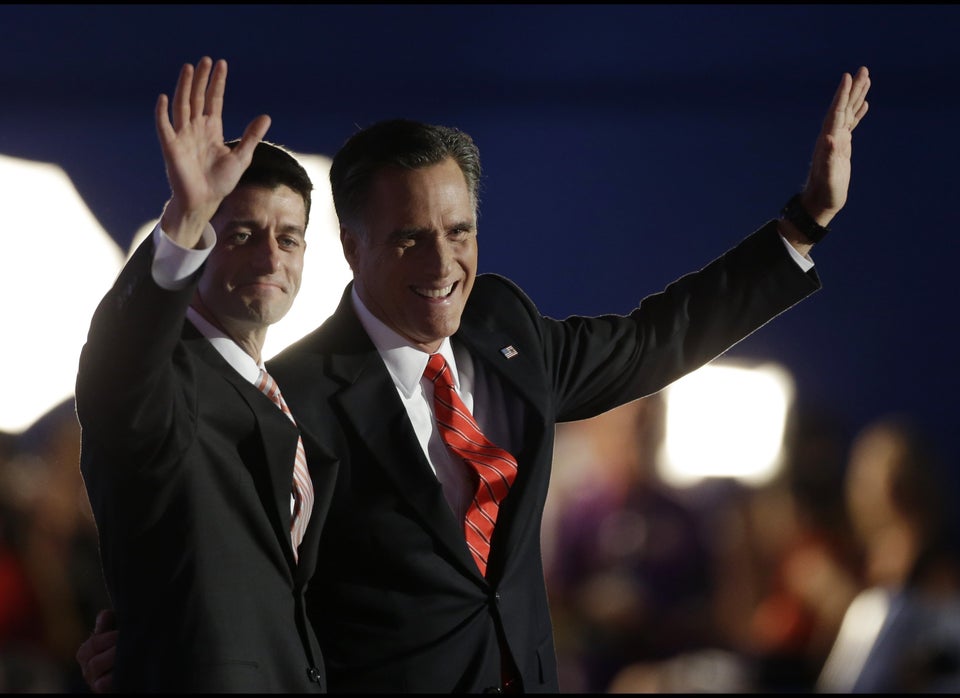 Republican National Convention 2012
Popular in the Community