 WASHINGTON -- GOP presidential contender Rick Santorum has yet to deliver a substantial blow to Mitt Romney's rival campaign. In the past two pivotal primary contests in battleground states, the former senator from Pennsylvania fell short, losing by squeaker margins in Michigan and Ohio. He may owe those defeats to his women problem.
Santorum lost women voters to Romney by five percentage points in Michigan and three percentage points in Ohio and faces a real challenge in turning that tide. That's because Santorum's women problem is not campaign-related but, rather, due to a long history of theorizing about women's sex lives and attempting to turn those theories into law.
Santorum's version of women's studies includes unaccredited takes on women in combat, working mothers and single mothers. Last month, he stirred controversy when he suggested that women should not serve in combat because of "emotions." He clarified his remarks by saying a man's natural protective instinct might kick in if he had to share combat duties with female soldiers.
Santorum was also forced to defend a passage in his book, It Takes A Family, that argued that radical feminists had essentially brainwashed women into thinking work was the only arena where they could find happiness. He said that passage was written by his wife, although she was not given an author's credit.
J. Hogan Gidley, the Santorum campaign's top spokesman, told The Huffington Post it's only a matter of time before his candidate's support among female voters increases.
"He's always been surrounded by strong women," Gidley said, adding that Santorum and his wife Karen share responsibilities at home. "Rick cooks and Rick cleans. They carpool. He takes the kids to school. They're equal partners in the marriage. I think the more people realize who he as a husband and as leader in the realm of women's rights, they'll be surprised."
"Nobody has a better record on supporting women's issues than Rick Santorum," Gidley added, "whether It was legislation to allow women to work from home or [hiring] women from the welfare rolls to work in his Senate office."
Santorum's recent comments are benign compared with his previous pontifications.
During his first U.S. Senate campaign in 1994, Santorum made unwed mothers and welfare reform regular features of his stump speech. Recently, Mother Jones reported that the candidate had once argued that single mothers were "breeding more criminals" and advocated that they should be denied welfare benefits if they refused to identify the child's father.
The Huffington Post obtained transcripts of Santorum's comments and speeches from various campaign stops in 1994, which show just how far Santorum was willing to go with his proposals. Produced for the then-Sen. Harris Wofford's campaign, the video and audio transcripts show that the Pennsylvania Republican was willing to deny unwed mothers government services until they revealed private family information.
Under the plan, those unwed mothers would have to reveal the name of their child's father in exchange for welfare and subsidized medical care. What was once the domain of private labs, family courts, and Maury Povich would become the domain of the government.
"What we say is that in order for Mom to be able to go on welfare if she has a child out of wedlock, you have to tell us who the father is," Santorum said at an event in Carlisle, Pa., on April 1, 1994. "If you don't tell us who the father is, you're not eligible for any welfare benefits, none, not even medical care. You tell us who the father is or you don't receive benefits."
Santorum argued that his proposal could persuade single women to slow their sex lives, which, in turn, would lead to less out-of-wedlock parenting. "If Mom knows that she isn't gonna receive welfare if she doesn't tell us who Dad is, y'know maybe she'll be a little more careful, maybe," he said.
"Or maybe she gives us a list, say 'Well it could be one of five,'" Santorum went on. "I mean, y'know, I don't know what she's gonna do, but at some point we're gonna see her cooperate."
Santorum's proposal raised a number of questions. For instance, what if the mother wasn't sure of the father's identity? To that possibility, he proposed even greater government involvement.
"We say to Mom that you tell us the wrong name, and we'll bring that guy in and we'll do a blood test and that's not Dad, you lose your welfare benefits," he said at another event that same day in New Bloomfield. "You lose your welfare benefits ... Not till you tell us another name, but till we find out who Dad is, we establish it."
Santorum's focus on single mothers as part of welfare reform was not unusual among Republicans at the time, many of whom saw single-parent homes as a source of poverty and crime. His rhetoric, however, was harsher.
At a meeting in Williamsport, Pa., in March 1994, Santorum advocated that teenage moms should be ineligible for welfare, arguing that a main reason they got pregnant in the first place is because "they get a pretty big cash benefit."
The Observer-Reporter newspaper in Washington, Pa., captured Santorum's focus on mothers during a report from that March. The paper noted that "his bill would encourage states to refuse welfare to unmarried parents, require unmarried minor mothers to live with their parents, and the bill would reduce federal payments to states that do not achieve high rates of paternity establishment."
Santorum also had a theory about working mothers long before his book "It Takes A Family" was published in 2005. He claimed higher taxes were forcing women to join the workforce. At a campaign stop in April 1994 in Latrobe, Pa., he said the Clinton administration was "taxing families out of existence."
He made similar arguments at events in Somerset County and in western Pennsylvania.
"Do you know why a lot of spouses, wives have to go out and work? Many want to, but a lot have to," Santorum said. "Why? Because the federal government takes more money from them."
Santorum's campaign spokesman Gidley said his candidate was arguing that all the choices a woman makes -- working or not working -- should be respected.
"If you want to get into a discussion about what we said in the '90s versus what Romney said the '90s, we are happy to have that discussion," Gidley said.
For all the rough edges in his approach to women's issues, Santorum went on to narrowly defeat Wofford for the Senate seat that year. Gidley pointed out that the election included women voters. "It wasn't like all the men got together and said let's do this," Gidley said, adding that women occupy much of the upper ranks of Santorum's presidential campaign.
"Our national finance director is a woman. Our national grassroots director is a woman. Our national press secretary is a woman. Our national campaign manager is a woman," Gidley said. "These are high-level women in our campaign who only report to Rick."

Before You Go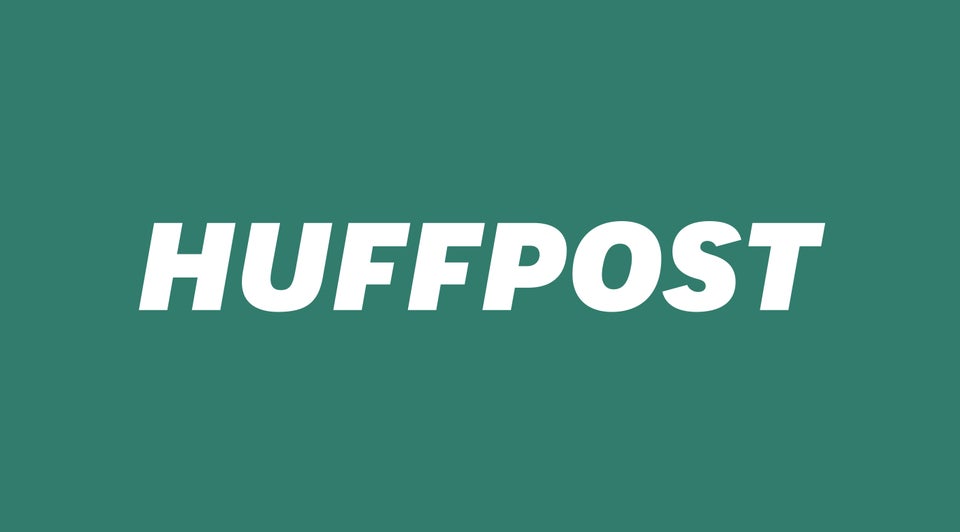 Santorum Talks Sex
Popular in the Community