So, in what might be another attempt to win back some attention, the GOP presidential hopeful appeared alongside his GOP peers yesterday in an eye-catching outfit.
But his strong stance may as well have been totally undermined by his wimpy appearance: the man wore a sweater vest.
The vest was beige, layered over a baggily cut, blue button-down shirt. The layering was not sleek in a nonchalant, J. Crew catalogue sort of way, but rather lumpy and poorly executed.
So the real question is this: is a sweater vest ever OK? On the one hand, some guys can make it look cool, e.g. Ryan Reynolds in GQ. On the other hand... well, two words for you: Chandler Bing.
While Rick Santorum's outfit choice may have delivered part of his desired message ("Look how conservative I am!") it also might have delivered another one entirely: "I don't own a mirror."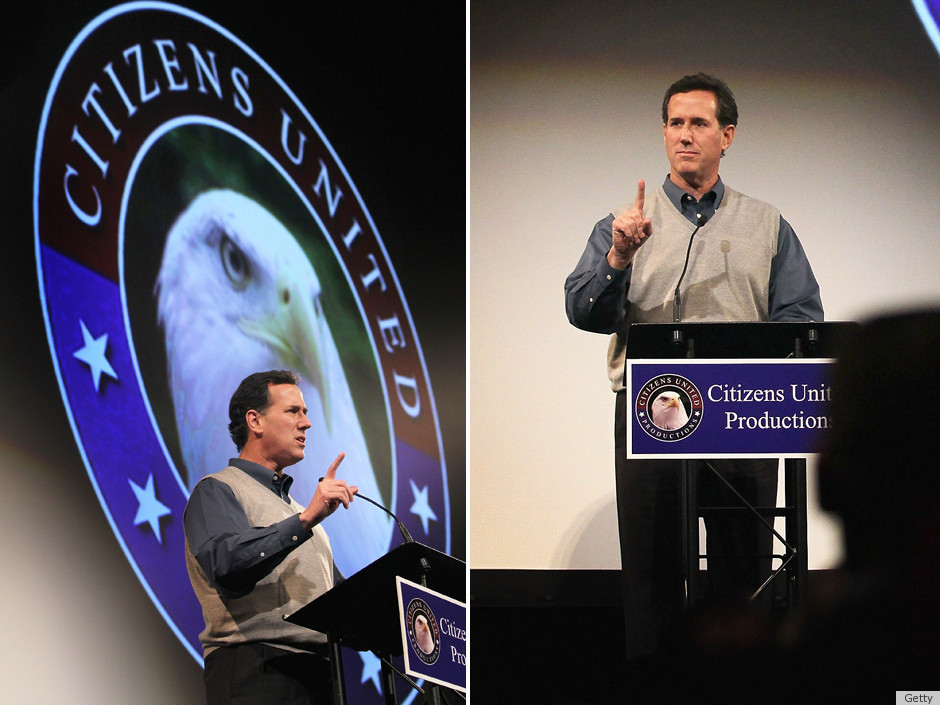 Related