Former senator and Republican presidential candidate Rick Santorum (R-Pa.) criticized Sen. Ted Cruz (R-Texas) for the partial government shutdown, admitting Cruz "did more harm" than good with his attempt to defund President Barack Obama's health care law.
"I would say that in the end he did more harm," Santorum said during an appearance on NBC's "Meet the Press" on Sunday. "I think it was not his objective. I think his objective was a laudable one."
Prior to the shutdown, which left hundreds of thousands of federal workers furloughed without pay for over two weeks and cost the U.S. economy an estimated $24 billion, Santorum voiced support for Cruz's plan to tie anti-Obamacare measures to the government funding bill.
"It's too soon to tell whether the strategy has worked or not, will it move the debate this way? But I think that's really ultimately, what I think Ted's is trying to accomplish and I think he's certainly is pulling out all the bullets to get it done," Santorum told CNN in September.
However, on Sunday, Santorum said Cruz's plan failed in its execution.
"I think he didn't do a very good job in pointing [his objective] out," Santorum said. "It's one thing to have a goal, and another thing to have a plan to get you to that goal, and he didn't figure that out."
While Cruz has faced backlash from both sides of the aisle in the aftermath of the 16-day shutdown, he maintains that his efforts were worthwhile.
"One of the things we accomplished in the fight over Obamacare is we elevated the national debate over what a disaster, what a train wreck, how much Obamacare is hurting millions of Americans across this country," Cruz said Friday at a GOP dinner in Iowa.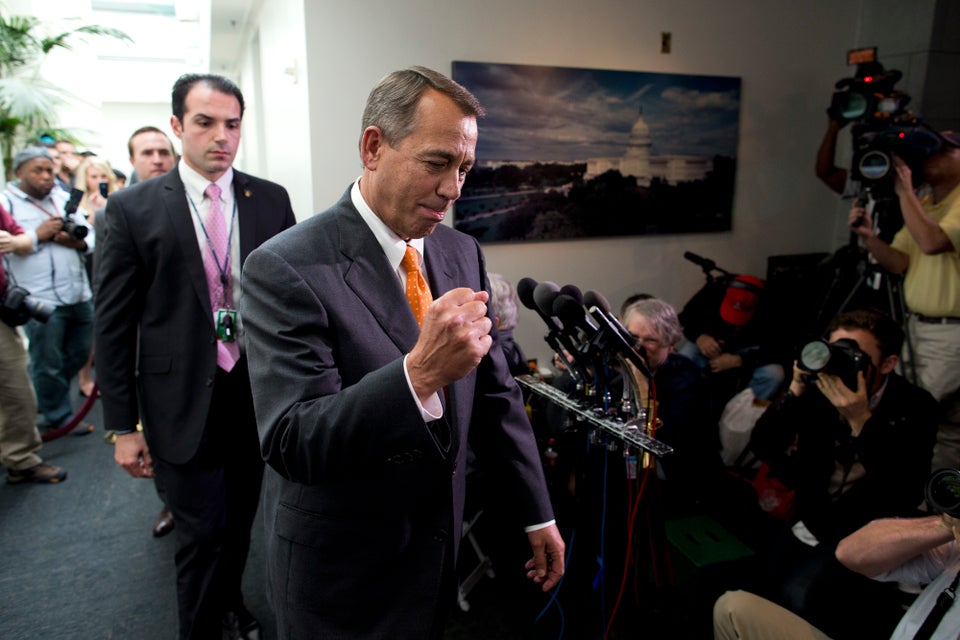 2013 Government Shutdown
Popular in the Community