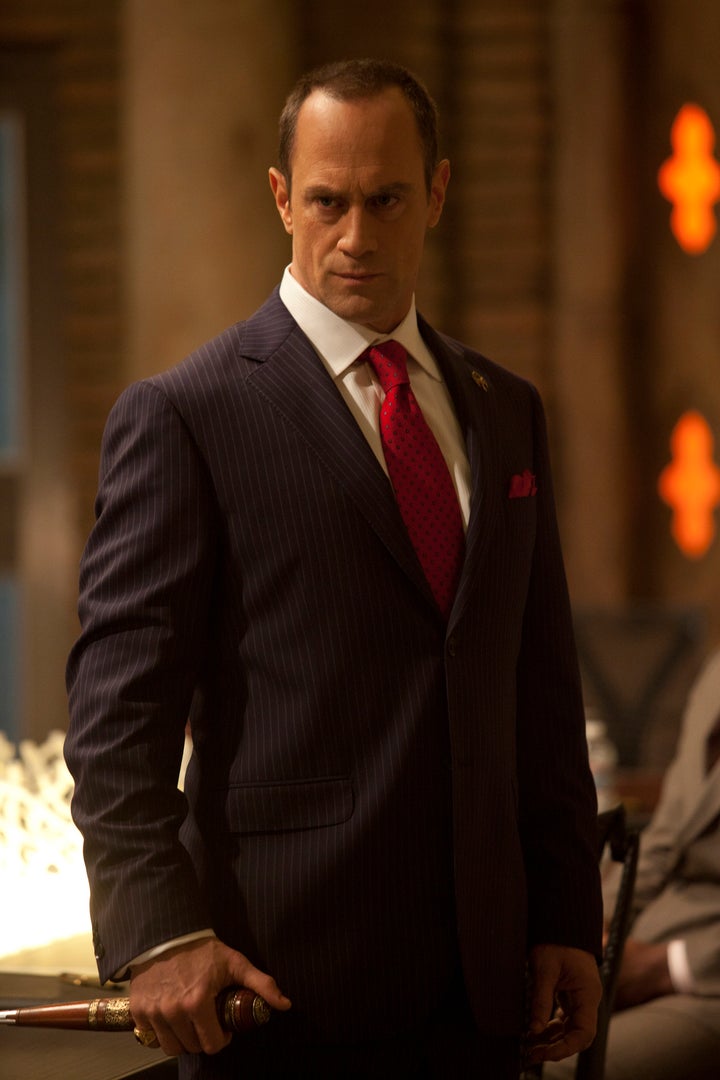 Rick Santorum may have stepped out of the limelight, but but that doesn't mean he's not inspiring anyone anymore. The catch? He probably didn't want to be lionized as a deranged, bloodsucking theocrat, which is precisely what "True Blood" creator Alan Ball thinks he is. (Sort of.)
How did you map out this season?

For me the jumping off point was watching the Republican primaries, watching Michelle Bachman, Rick Santorum, and asking what would it be like to have a theocracy in America – which is way more terrifying than any fictional monster could ever be.

Our jumping off point was "OK, what is a vampire theocracy?" You don't really see vampires being religious creatures. They are excluded from God. But what if there was a vampire bible? A religion? Theocracy? How would that impact our human characters, or vampire characters? I haven't really seen that before.

Why Rick Santorum?

What's terrifying is how many people agree with him.

Chris Meloni comes in, he is the guardian of the blood. Supposedly they have a vial of blood of the first vampire – like a Catholic icon. The governing body of vampires is like the Catholic church plus the Supreme Court for vampires. But it's a very secret organization.
Ball said he's leaving "True Blood" after this season. "It's just a question of mental and physical health. Running a TV show is huge. There's a reason people take a year off and stuff like that," he told TheWrap. "After five years of that, it's self-preservation. I'm ready to move on and work on some different types of things."
Meloni, who plays the character inspired by Santorum, is best known for his extensive work on "Law & Order: SVU." "I don't think you could go farther afield from 'SVU' than joining the world of Bon Temps and the whole 'True Blood' werewolves, werepanthers, faeries and vampires running around. That was what it was," Meloni said when his role was announced. "I really was just looking for something absolutely completely different than the world that 'SVU' had."
Like "Thrones," "True Blood" is also known for its graphic depictions of sex. For Ball's thoughts on nudity, as well as his upcoming movie, head over to TheWrap.
PHOTOS From "True Blood":
Calling all HuffPost superfans!
Sign up for membership to become a founding member and help shape HuffPost's next chapter
BEFORE YOU GO