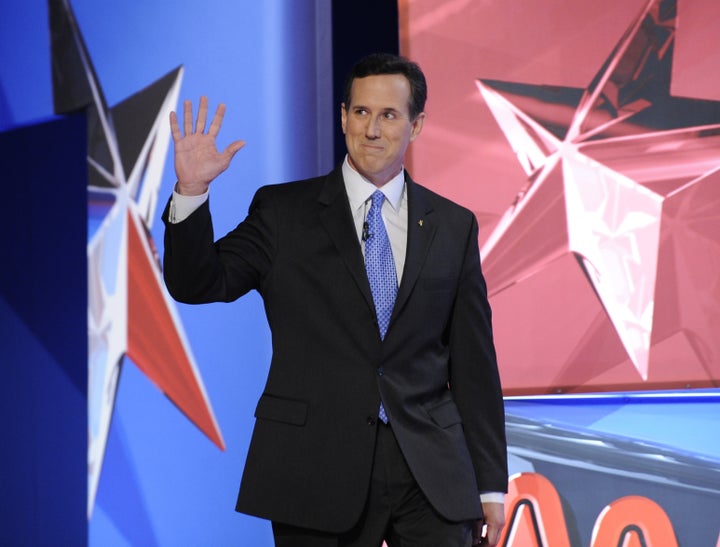 WASHINGTON -- T. entered The Pines Residential Treatment Center, located in Portsmouth, Va., needing help for his emotional disorders, gender identity issues and violent outbursts. This month, after a year and a half there, the eighth-grader left the facility with herpes.
Heather Pinon, T.'s sister, believes he got the sexually transmitted disease after having sex with other boys in his restricted unit. There might be at least one other culprit. Both Pinon and the boy's adoptive mother, Lorraine Honeycutt, believe that he also carried on a sexual relationship with a Pines employee. Pinon says she knows of letters that hint at such an affair.
"The information was given to the therapist," Pinon said. "The therapist destroyed the letters. When we asked my brother about it, he confirmed that he did write the letters and that he had a special relationship with that staff member."
The staff member, they said, was assigned to T. to prevent him from having sex with other kids.
The disease was just another complication in a life that had many; T. called this latest his "herpes thing." But it still devastated the boy who wasn't yet old enough for algebra. "I felt extra scared," he told The Huffington Post in a recent interview. "I wanted to cry and that's all I did for two days is cry when they did tell me that."
For The Pines, T.'s diagnosis was just part of another day. The Pines is the biggest for-profit residential treatment center in Virginia. During the past three years, it has also kicked up more abuse and neglect allegations than any other facility there, state records show, earning an unprecedented level of scrutiny from investigators with the state's licensing office and Office of Human Rights. The facility, which covers three campuses that span the tidewater region -- Brighton, Kempsville and Crawford -- has routinely faced state orders to correct itself, according to licensing records.
The Pines may be exceptional in terms of racking up state violations, but it also boasts a singular distinction: The board of the center's parent company, Universal Health Services, which bought The Pines in November, included former Sen. Rick Santorum (R-Pa.).
Santorum, who recently launched a presidential bid, resigned from the UHS board on June 15, a week after the publication of a Huffington Post report on UHS facilities during his tenure. The former senator had served on the UHS board since 2007, a period which saw the company twice sued by the Department of Justice.
Santorum's presidential campaign did not return calls seeking comment.
The Pines had long teetered on the brink of a shutdown, but the UHS takeover of the facility appears to have erased what standards had been put in place. A short time after the facility fell under UHS control in mid-November, it earned serious punitive sanctions. Two months into the company's tenure, a sense of lawlessness pervaded the facility, according to a review of documents obtained by The Huffington Post through a public records request.
North Carolina, which had sent more than 100 kids to The Pines, stopped doing so this past spring, when that state's Division of Medical Assistance, along with other agencies, found widespread and systemic breakdowns in how the facility treated its children, according to the documents. In mid-April, the state concluded that it had to pull all 140 or so of its children -- including T. -- out of The Pines, according to email records.
Virginia has since barred new admissions and slapped the facility with a provisional license. According to the documents, Virginia inspectors found that Pines staff had been caught watching a pornographic DVD with residents, that one resident admitted to selling drugs and buying drugs from a Pines employee and that records concerning the care of one resident had been "fabricated."
In a statement released to The Huffington Post, Universal Health Services defended its practices: "The Pines management team is continually reviewing clinical programming, procedures and staff training to enhance the provision of safe, effective, and patient-centered treatment," the company statement reads. "The Pines is actively addressing any and all concerns relating to the treatment of our residents."
UHS would neither confirm nor deny whether T. contracted herpes at The Pines. The company stated that it had investigated whether an employee had carried on an affair with a teen and ruled evidence of such a relationship "unsubstantiated." T., for his part, denied the tryst in his interview with The Huffington Post, admitting only to having feelings for a staff member. Pinon, his sister, says the family was never interviewed nor notified as part of any UHS inquiry into the matter. "The only evidence of the affair was destroyed by their staff member," she said, referring to T.'s writings to the staffer.
[HuffPost readers: If you've ever worked for UHS or have been a resident or patient at a UHS facility, we want to hear from you. Tell us your stories by emailing jason.cherkis@huffingtonpost.com. Please include your phone number if you're willing to do an interview.]
Barely a teen, T. had already known how it felt to fill his stomach with pills and to receive a jolt from a police officer's Taser. Other things left deeper scars. T. had grown up in Hamlet, N.C., abandoned from birth by his biological mother. He'd had to hear stories about her and her new family living in faraway Oregon; she didn't visit. He never knew his father.
T. was adopted by Honeycutt, his own mother's former foster mother, who provided a stable and loving home. But he fell into violent rages, and when they became too much to handle, the child-welfare system sometimes had to find alternatives.
By the time T. was 8 years old, group home staff and hospital nurses had become something of an extended family. In at least one instance, however, they proved anything but safe. At one group home, Pinon said, her brother claimed he'd been raped by a staffer.
Not long after, T. wore out his welcome at every group home and therapeutic foster care placement in the state. He stabbed one foster parent with a fork. He ended up on probation after pelting a foster dad's truck with rocks. He could be equally destructive with his own body, using his thighs and arms as a canvas for his not-so-secret cuttings.
Officials had to look beyond the state's borders to Virginia to find T.'s next placement, a next chance at normal. T. had gone to The Pines fresh from a psych ward. It turned out to be a huge step backward.
On June 3 of this year, T. was forced out of The Pines, this time not as a punishment but out of concern for his own well being. Honeycutt and Pinon were there to pick him up. There was no teary sendoff. A Pines worker greeted them at the entrance with a taunt, according to Pinon. "We are so ready to get rid of him," she recalled the worker saying.
Another employee shepherded T. to their car. Both Pinon and Honeycutt recalled that she had one final message for T. before leaving his side. If he gave his family a hard time, the employee told him, "I'll beat your ass like a man."
A Pines staffer had already done that, according to T.
T. had two black eyes. One came from a staff member who T. said punched him after he complained about the staffer flirting with a coworker.
One bruise was still a deep black, while the other had started to fade. But both could still be seen through T.'s foundation and rouge, and his pink-and-purple eye shadow.
While T. was at The Pines, Honeycutt, 63, tried to follow up on her adopted son's treatment as best she could. She kept in regular contact with T. and participated in weekly therapy sessions by phone. When she needed gas money to make the drive up to see him, she said she resorted to hosting yard sales where she sold off her clothes and appliances. The real valuables she carted off to Ned's Pawn Shop.
"My mom sold collectibles, porcelain dolls," Pinon, 28, recalled. "All of her gold, she pretty much pawned it or melted it down so she could afford gas or clothes for him. I took her to the pawnshop one time -- she pulled out family heirlooms. The people in the pawnshop were telling her not to do it. She sold it anyway."
When T. complained that he went to bed cold, Honeycutt bought him a blanket. When he needed clothes, she mailed him pants and shirts from his favorite store, Hot Topic.
Honeycutt alleged that Pines officials had promised to assist her with travel expenses but never came through. "They lied," she said. "They were supposed to meet me part of the way, and they didn't."
Initially, documents show, The Pines saw T. as a serious case. The reasons for his admission to the facility were manifold. Pines officials wrote in an assessment that T. "represents an actual and potential danger to himself and others as evidenced by his frequent episodes of self injurious behavior including cutting himself in the chest, arms, legs, frequent episodes of physical aggression, threatening to kill his mother including biting his adoptive father, hitting the walls, running away from home ... [and] bringing deadly weapons to school."
The facility's management promised they could improve T.'s behavior and even get him well enough that he wouldn't need to spend more time in another residential setting. But under the center's care, Honeycutt and Pinon said, they only saw T. continue his destructive ways. The facility, they said, failed to accurately report problems to them.
Honeycutt and Pinon said they were often left to navigate written reports that were either missing critical information or contained contradictory assessments. In one example, the reports failed to mention that Pines staff had left T. unsupervised long enough for him to pierce his own nose with the broken tooth of a comb. Nor had they witnessed him stabbing a hole through his tongue.
While the family heard from T. about how the staff had physically restrained him on multiple occasions, Pines officials failed to report most of the incidents. In one month, Pinon recalled, T. had been physically restrained more than 10 times. She also said her brother reported being chemically restrained. During one restraint, his family said, a Pines employee broke T.'s glasses. The facility never replaced them. T. later said to Pinon: "I've had knees in my back. Knees on my head."
"None of the paperwork documented the amount of restraints that he had," Pinon said.
Physical restraints were the staff's go-to method of control, according to T. Even when he was held down, T. said, staff took cheap shots -- jabbing him, pinching him and punching him. In one incident, he said, he was slammed against a wall.
"They bend your arm in all different directions and stuff," he said, adding that the staff called him "faggot."
"One time, I was in a restraint and a man punched me in my nose and my nose started bleeding," he said.
The center's low-I.Q. inhabitants were particularly targeted, he said: "They would always hit in the special residents."
Although The Pines was required to provide schooling for T., confidential records show that he often didn't make it to class. T. said that he was often held back over minor infractions like talking back to staff. Sometimes, he'd beg to go to class and was still denied.
According to his last report card, T. failed five out of seven subjects. His Pines teachers cited his absences as the main reason for his dismal grades. And yet, in its last report to the family, Pines officials wrote that T. was "doing well in school. He has grades from A's to C's."
Honeycutt seized on what she considers the most painful document of all. It's another Pines assessment of T., this one dated to this past February. A Pines clinician wrote: "It is clear the family will not support T." because of his sexual orientation.
The Pines was charging Honeycutt's health insurance and Medicaid a combined nearly $20,000 per month for taking care of T.
Honeycutt's account of her experiences with The Pines rang true for Kimberly Imanian, who told The Huffington Post that the facility has also consistently whitewashed reports of her adoptive 13-year-old daughter's behavior. Her daughter, she said, has been involved in six violent episodes, but only three were actually reported. In one incident, the facility did not report that her daughter had threatened to kill her roommate. The roommate remained in place for months.
Imanian said her daughter has not shown improvements since being admitted. "She does not want to be at a place anymore," Imanian said. "She wants to get well. More often, she asks, 'Why am I not getting any better?'"
A UHS vice president, Car Evans, wrote in an email that The Pines complied with all state reporting policies. "The Pines reports all requisite incident or restraint matters to the appropriate agencies or individuals in compliance with all legal and regulatory requirements of the various states or municipalities with whom we work with," he wrote.
But misinformation and an unsettling lack of care appeared to be the norm at a facility even staffers described as overwhelmingly depressing and disorganized. Documents show a campus low on management oversight and staffed with unqualified employees. "When I first got there, I was like, 'Oh my God, I would never want to live here,'" recalled one current Pines worker, who requested anonymity to speak openly about the facility's conditions.
Leah Mercer, a former Pines frontline worker, told The Huffington Post she often did not know the case histories of the children in her care. Mid-level managers simply failed to give her each child's diagnosis, she said, and her supervisor spent most of his time concentrating on his fledgling career as an R&B singer.
Rather than providing rehabilitation or care, Mercer said, the facility deepens old wounds and even creates some new ones among the young residents. She said one boy with no history of sexual abuse has started acting out sexually. Another boy had been left alone long enough to dig into his arm with a plastic spoon. AWOLs were commonplace. She recalled one incident in which an employee threatened to kill a child; another called a kid a "piece of shit."
"There are staff that continue to be there that should not be in this line of work," Mercer said. "There are staff that I feel are too rough, that don't have an understanding of child disabilities. They don't understand that each one has individualized treatment. You can't treat all children the same, especially ones with disabilities."
Another current employee said she believed that not all of her colleagues thoroughly reported deserving incidents. "I don't feel that everybody that works at all three campuses are there ethically to provide therapeutic care," the employee said. "Some people are there just to get the paycheck. ... I don't feel some of the people are educated to deal with the issues we have -- I don't feel the people even care."
Mercer said she quit over what she described as unsafe staff-to-patient ratios, meaning that the kids often didn't receive basic necessities. She said she knew of a child who waited eight months to get a pair of glasses, another who endured a toothache for five months before seeing a dentist and still another kid who went without underwear.
"I've seen staff buy soap, socks, underwear, shoes," Mercer said. "I mean, the kids don't have any soap."
In one case, Mercer recalled, she had to move some residents to a new unit, but found that it had not been cleaned. There were urine-stained floors, semen stains on a desk and a pair of mattresses, a bloody mixture left on a bulletin board. She described a different unit as a "dog pen."
Therapy could be just as haphazard. A current employee agreed with Mercer's assessment that the staff-to-patient ratios weren't safe. The other current employee described the sessions as mere drive-bys, lasting 20 minutes at a time.
"Do you think you are ever going to get anything accomplished in 20 minutes?" the employee asked.
"It's a moneymaking business," Mercer said. "That's all it is."
The current employee said there are staff issues. "They're lazy. They come in late. The communication is bad," she said. "There's a lot of money but I don't see it. It's going to the wrong people."
Those at the top were well paid. Santorum received roughly half a million dollars in cash and stock options for his services on the UHS board. In 2007, he received $50,412; in 2008, he received $77,958; in 2009, he picked up $45,000. In 2010, Santorum took home a substantial windfall: $168,069. And on Jan. 19, 2011, he received stock options valued at $174,126, Securities and Exchange Commission records show. The company and its CEO have also contributed thousands to Santorum's political action committee and his campaigns over the years.
When Santorum resigned from the UHS board in early June, company officials had kind words for the former senator.
"We appreciate Senator Santorum's service on our Board of Directors and he has been a valuable asset to our Company," Alan B. Miller, the UHS chairman and CEO, said in a press release. "We certainly understood that should Senator Santorum formally announce and initiate his campaign for President, it would result in his departure from the Board given the substantial focus and effort required to achieve that goal. However, Rick's guidance and stewardship will be sorely missed."
In February, a Pines staff member was caught punching a child in the face and torso after being bitten during a restraint, records show. The incident was not immediately reported to authorities. The staffer admitted, according to a licensing investigation, that she had no experience in working with residential treatment center kids. That same month, licensing found that "staff currently providing therapy is not licensed or licensed eligible. ... THIS IS A REPEAT VIOLATION."
The following month, two boys at the Brighton campus, ages 8 and 9, confessed to engaging in oral and anal sex, Virginia records show.
At the same campus a short time later, according to records and interviews with Mercer, who saw a video recording of the incident, and another staffer, a Pines worker grabbed a 9-year-old boy and dragged him across a table during a therapeutic group session. Another worker then took the boy into a room and was captured on video repeatedly bashing his head against a wall.
The staff member was suspended for a week before being fired. She wrote about how she was spending her time away from the facility on her Facebook wall:
"Backyard tanning was a success, including nips ;P Ugh! Dread having not having A\C in a hawt ass house! Time to take a cold shower."
By then, North Carolina had concluded it could not continue to send children to The Pines. The state had launched an investigation after parents came forward with an allegation that their son had been sexually abused at the facility.
According to a subsequent report by Virginia authorities, The Pines concluded that on at least one occasion the abuse had indeed taken place. But the facility had failed to immediately notify the parents. The Pines had described one incident of inappropriate touching as "horse playing."
In mid-April, North Carolina paid the facility an unannounced visit. Patrick Piggott, chief of the state's Behavioral Health Review Section, reported his findings to Virginia licensing officials. In an April 28 email obtained by The Huffington Post, he said the state was making a formal complaint against The Pines -- that the facility had failed in nearly all aspects of its responsibilities. Piggott's group found:
The Pines had inadequate staffing for the entire month of January and two weeks in February for all campuses.
Employees lacked training on utilizing non-restrictive interventions.
No evidence of supervision in any personnel records.
No evidence of sex offender training.
No evidence of training on how to write a treatment plan.
No evidence of supervision plans for unlicensed staff.
Some therapists working in the facility had masters degrees but were not licensed.
Staff did not watch children closely -- sexual activity among children had taken place.
Allegations of abuse or sexual misconduct did not result in clear consequences or changes in treatment.
Piggott went on to note that basic records of children often contained missing documents and contradictory assessments. He also reported that "the child prompting this investigation was at risk and there is evidence of harm yet the facility did not appear to take adequate steps to [protect] him."
North Carolina would not wait for The Pines to correct itself. It had already announced that it would be pulling its children from the facility.
Meghan McGuire, communications director for Virginia's Department of Behavioral Health and Developmental Services, which oversees inspections of facilities like The Pines, released a statement after North Carolina went public with its decision: "Over the past several years, we have encountered significant problems at the Pines' facilities that have required tremendous monitoring time by DBHDS licensing and human rights staff. Since concerns continue to arise despite staff's continual efforts, it may again be time to reevaluate the status of their license."
Ten days after North Carolina completed its investigation, Virginia authorities inspected The Pines' Brighton campus.
Not only did Virgina's inspectors corroborate North Carolina's findings, they uncovered 17 pages worth of violations. They found scores of untrained staff as well as staff working without proper documentation or licenses or criminal background checks. The facility even failed to prove that its van operator had a valid driver's license.
Supervision of residents was also a problem. Inspectors found rampant use of cellphones in the units. One resident, who had been placed on special precautions requiring 15-minute checks, was not properly watched. "A review of the videotape revealed that Staff did not perform the 15 minutes room check," the inspector noted in its report. "The documentation of the 15 minute rounds were fabricated."
In some cases, Pines workers may have crossed the line into criminal behavior, as in the case of another resident who reported being sexually assaulted while also on "close watch."
The Virginia inspection turned up a January incident in which staff showed the young residents pictures of naked women and a February incident in which residents and staff watched a pornographic DVD together.
That same month, investigators found out that a resident admitted using and selling drugs within the past six months. A source stated that the resident "also admitted to buying drugs from a staff who no longer works at the Pines. Resident admitted that he did the drugs in November and December."
On the day the inspection was made, Virginia announced that it would be suspending admissions to The Pines and issued the facility a provisional license. According to McGuire, the provisional license means The Pines had failed in caring for its children.
"A provisional license means that a provider has demonstrated an inability to maintain compliance with the regulations, has violations of licensing regulations that pose a threat to the health and safety of residents served, or has two or more systemic deficiencies," McGuire wrote via email. "It is a sign to referral sources and payers that a provider is having serious problems."
Universal Health Services, in its emailed statement to The Huffington Post, expressed optimism that its oversight had corrected any problems at The Pines:
"We are pleased to report that as a result of our efforts, in May of this year, two external independent surveys by regulatory agencies were conducted at The Pines and found the program in compliance," the statement reads. "Further, North Carolina has expressed a willingness to work with our facilities and The Pines is currently treating children from North Carolina."
UHS' statement appears to have been overly optimistic. McGuire says Virginia's position on The Pines is unchanged -- there continues to be a ban on new admissions. She added that she did not know of any surveys by regulatory agencies and that her office had two new, open investigations against the facility.
Brad Deen, a spokesman with the North Carolina Department of Health and Human Services, said his agency "has informed the Pines that without rapid corrective action to correct the seemingly systemic safety and quality-of-care issues, the Pines will be terminated as a N.C. Medicaid provider." He added that his agency has relocated nearly all of its children and is not approving any new admissions to the facility. Plans are moving forward to have all of the state's kids removed from The Pines.
Whatever happens with The Pines, Heather Pinon said she thinks the damage the facility has done to her brother might be permanent. His depressive bent seems even more ingrained, she said.
"Now he talks about dying before he's 20," Pinon said. "He says he knows he's going to be dead by the time he's 20. He said, 'Nobody loves me. Nobody cares whether I live or die.' I don't know where that comes from. The person that came out of The Pines is a very lost, very confused boy."
"I'm not sure it's reversible," she added. "It's just -- they screwed him up."
After picking T. up from The Pines in early June, the family members arrived home in Hamlet after 8 p.m. Pinon and her brother stayed up late talking. The next morning, Pinon fixed T. a huge breakfast of eggs, sausage, bacon and biscuits. They shopped for clothes. They stopped at a Krispy Kreme. He had only one blowup. The next day, he started to beg for more time at home.
"It was everything," T. said.
But after 48 hours, North Carolina authorities had T. transferred to a residential treatment facility in Orlando, Fla.
"I really liked being home and I miss it," T. said in a recent phone interview. "I'm actually on suicide precautions because I've been missing my house. I cut myself the other day on my arm." T. said he had busted a hole in a wall, ripped out a screw and used it on himself.
"People were picking on me," he said by way of explanation. "It's better than The Pines, this place. They don't pick on me that much."
In the final memo from T.'s last month at The Pines, officials had concluded that he had "met maximum benefit at this facility."
Shahien Nasiripour contributed to this report.
Popular in the Community