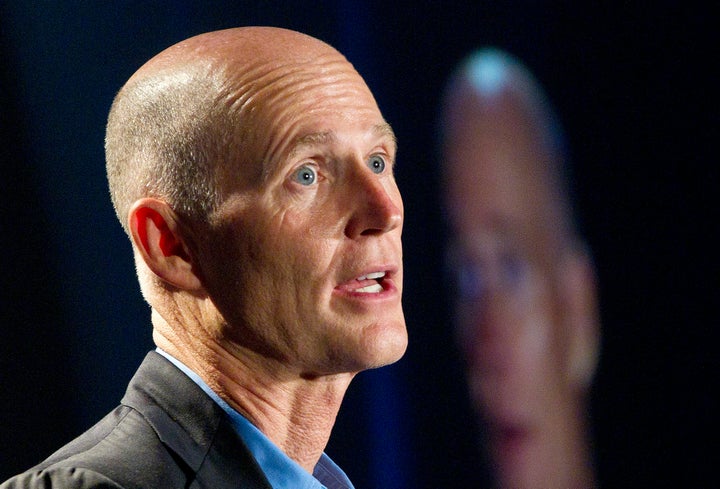 Florida Gov. Rick Scott's (R) low approval ratings could make him a target in 2014, according to the Democratic firm Public Policy Polling, especially if he's challenged by former Republican governor and newly minted Democrat Charlie Crist.
Just a third of Florida voters approve of Scott's performance, while 57 percent disapprove, according to a PPP poll conducted last week -- numbers unlikely to have been buoyed by a raft of recent stories about the fate of his erstwhile foster dog.
Even among Republicans, Scott's approval rating is a somewhat tepid 49 percent.
A December poll by Quinnipiac found that Scott's approval ratings were "just plain awful," with a majority agreeing he didn't deserve a second term, and most Republicans hoping for a primary challenge.
The PPP poll, by contrast, found that half of Republicans would still like Scott as their nominee next year, while 40 percent would prefer a different candidate. Who that replacement would be isn't clear -- Republican primary voters widely preferred Scott over state attorney general Pam Bondi, and viewed him about equally with former Rep. Allen West (R-Fla.)
In PPP's hypothetical general election matchups, Scott lost by double digits to Crist, who beat him 53 percent to 39 percent.
Other Democrats would face a much closer race. Scott trailed by smaller margins in a rematch against 2010 rival Alex Sink as well as former Tampa mayor Pam Iorio, and Rep. Debbie Wasserman Schultz (D-Fla.) and won by several points against Orlando mayor Buddy Dyer and former state senator Nan Rich.
Rich announced her candidacy last April, while several others, including Crist, are thought to be considering bids.
If he ran, Crist would be an early favorite in the Democratic primary. He garnered a 73 percent approval rating in the party, and attracted more than half of Democrats when polled against Dyer, Iorio, Rich and Sink.
PPP used automated phone calls to survey 501 Florida voters between Jan. 11 and Jan. 13, with a 4.4 percent margin of error. The poll oversampled 401 Democratic primary voters and 436 Republican primary voters, with margins of error of 4.9 and 4.7 percent, respectively.
Before You Go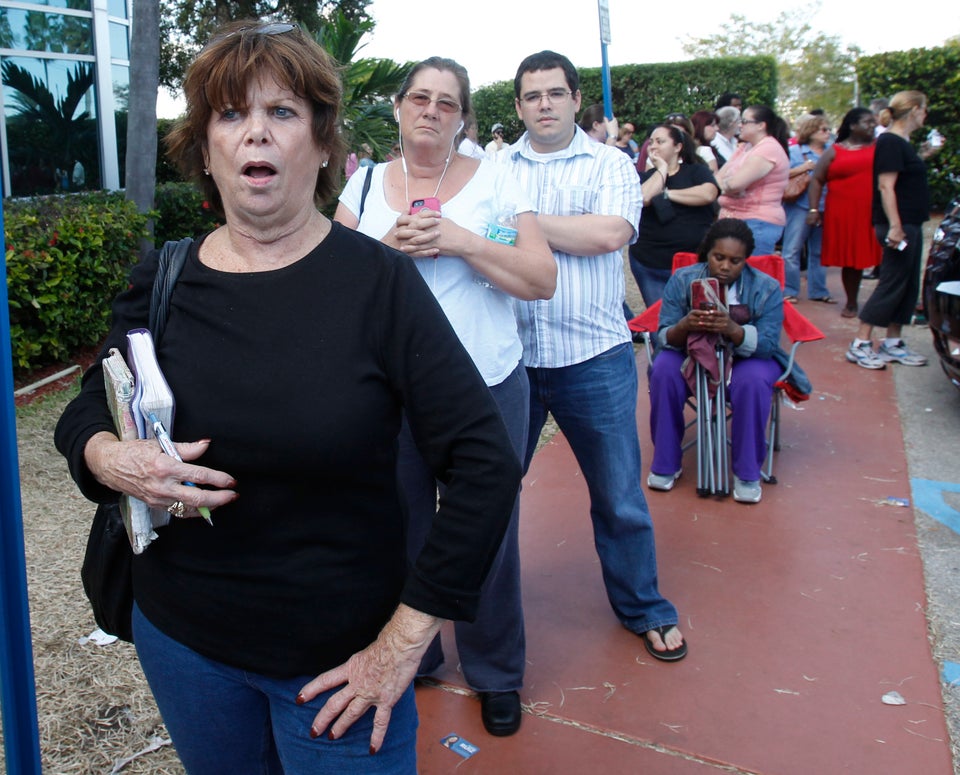 Long Voting Lines
Popular in the Community