Florida Gov. Rick Scott (R) is trailing former Florida Gov. Charlie Crist by 10 points in his 2014 bid for reelection, according to a Quinnipiac University poll released Tuesday, but the incumbent's numbers are on the upswing.
Crist, who was Republican as governor but has since become a Democrat and is mulling a run, leads Scott by a 47-37 margin. Yet, a March survey found Crist leading by 16 points.
Scott, one of the most unpopular governors in the country, has also seen his numbers improve, with 43 percent approving of his job and 44 percent disapproving. Fifty percent do not think he deserves to be reelected.
The former health care executive ran on a wave of tea party support in 2010 in opposition to President Barack Obama's health care law, but has since embraced Medicaid expansion, a key component of the law.
Crist ran for Senate in 2010 as an independent, leaving the Republican party to avoid a primary with Sen. Marco Rubio (R-Fla.). He lost to him in a landslide.
The poll also found Sen. Bill Nelson (D-Fla.) leading Scott by a 48-38 margin, though Nelson has denied interest in running for governor. Former state Senate Democratic Leader Nan Rich, who has announced a bid, trails Scott by a 42-36 margin.
Before You Go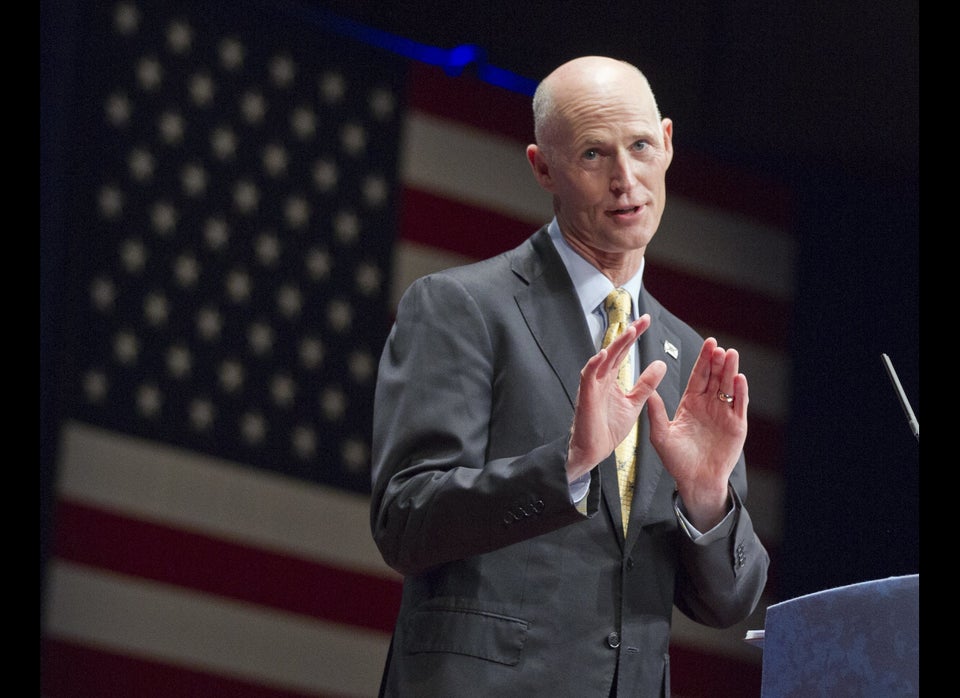 Rick Scott Controversies
Popular in the Community