Florida Gov. Rick Scott (R) is standing by his decision not to extend early voting hours, despite the fact that some voters said they waited as long as nine hours to cast a ballot.
"Well I'm very comfortable that the right thing happened," he told WKMG Orlando while speaking with reporters on Thursday night. "We had 4.4 million people vote."
The WXMG reporter tried to follow up again and ask whether hours should have been extended, but a member of Scott's staff appeared to end the press conference. When Scott was asked again while walking with reporters, he repeated his answer.
A major reason for Florida's chaotic early voting process was that last year, the state's GOP-controlled legislature shortened early voting days from 14 to eight. Long lines were reported across the state, with one polling place closing as late as 1 a.m. Sunday morning. In a sudden move, the Miami-Dade elections department allowed voters to cast in-person absentee ballots on Sunday afternoon, but closed temporarily because it could not meet demand.
Former Gov. Charlie Crist, a Republican-turned-independent, accused Scott of "voter suppression" for refusing to extend early voting hours, and said Scott should have extended hours like he did in 2008 when he was governor.
As of Friday afternoon, Florida still has not been called for President Barack Obama or Mitt Romney, though Obama has a slight lead in votes. Romney conceded the state on Thursday.
Before You Go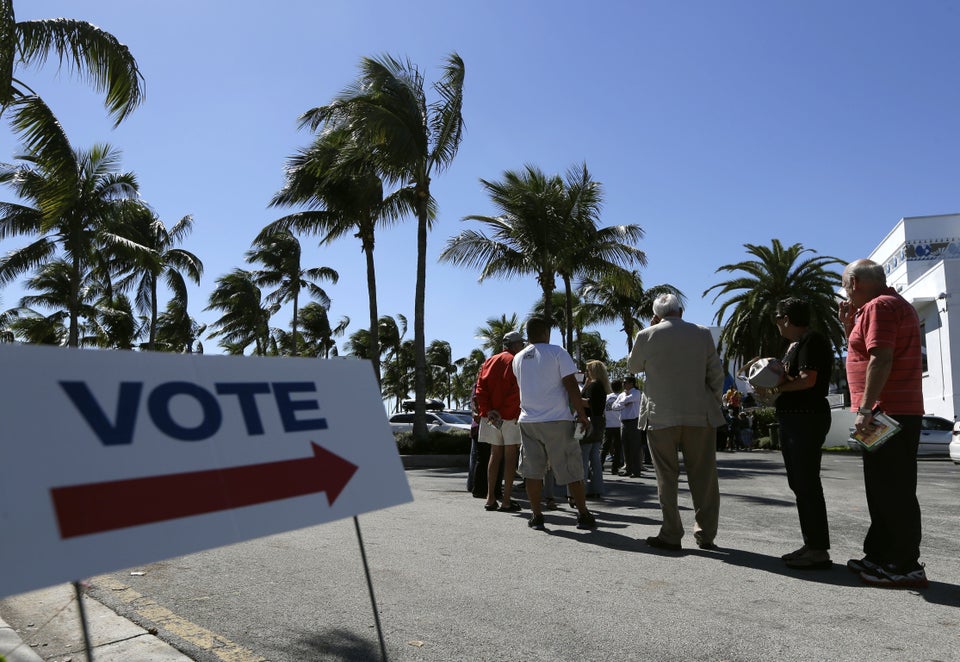 Long Lines For Miami Early Voting
Popular in the Community