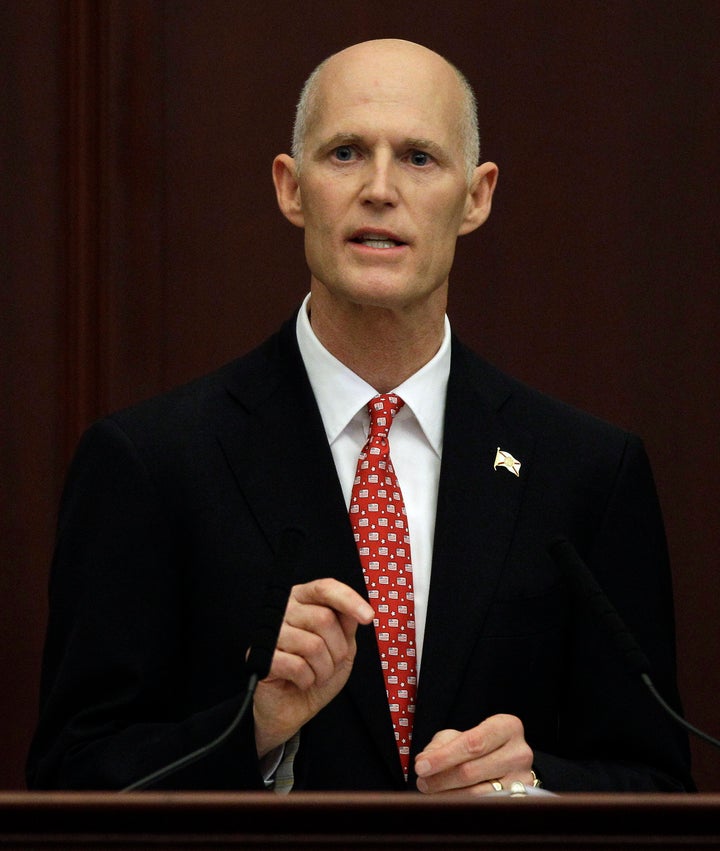 As President Obama approaches re-election, some of the more trendy speculation holds that his bid will be strongly boosted in several states where unpopular Republican governors currently preside. And who, pray tell, is the most unpopular governor of all? That would be Florida's Rick Scott.
But is there something that's more unpopular among Floridians than their governor? As it turns out, the answer is "yes" -- the macroeconomic fundamentals. And, as Kenric Ward of Sunshine State News reported, that's throwing cold water on the whole 'make 2012 a referendum on Rick Scott' plan:
A slipping economy has Floridians moving away from President Barack Obama and warming up to Republican Mitt Romney, a Sunshine State News Poll shows.

The survey of 1,000 likely voters shows that 54 percent disapprove of the job Obama is doing while just 38 percent approve. That result tracks with Florida voters' sour view of the economy, with 56 percent saying it has worsened in the past year.

"Clearly, the bleak economic landscape is not good news for Obama. This is quite sobering when you consider that the recession technically ended in summer of 2009, which really shows that people don't believe we are out of the woods by any stretch," said Jim Lee, president of Harrisburg, Pa.-based Voter Survey Service, which conducted the poll for Sunshine State News.
I'd also remind everyone that Rick Scott differs from the economy in one other fundamental way: He won't be on the ballot until 2014.
Popular in the Community