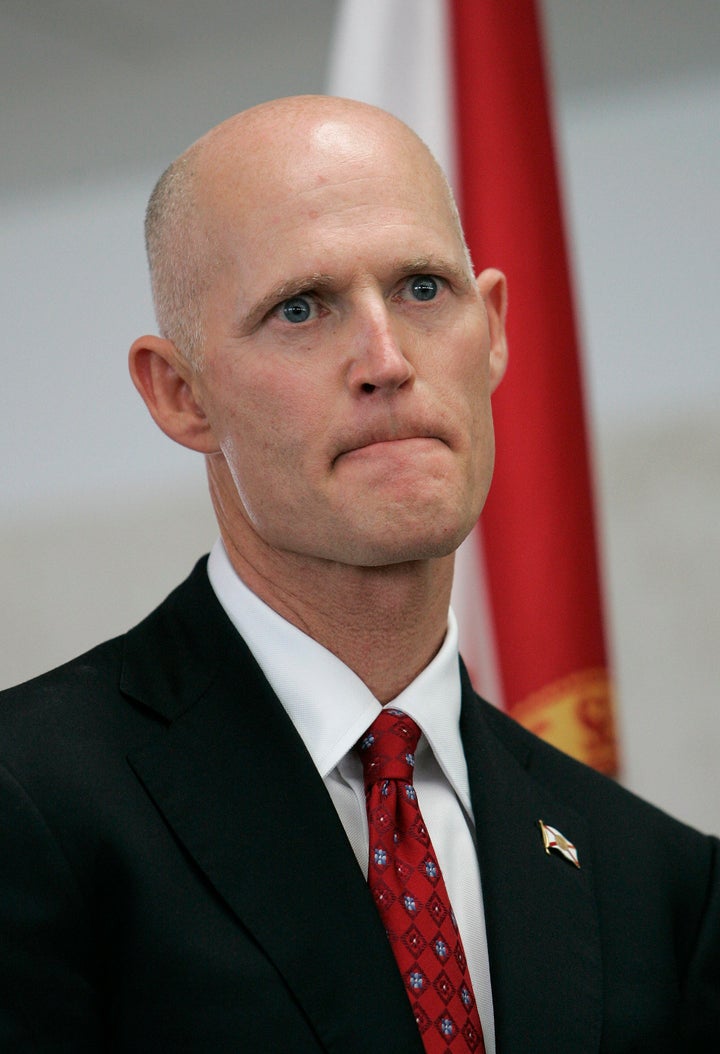 WASHINGTON -- Putting a formal end to attempts to satisfy his concerns with the project, Florida Gov. Rick Scott (R) has rejected a last-ditch effort by the Department of Transportation to build a portion of a national high-speed rail system in his state.
Scott had what an official described as a "not long" phone conversation with Transportation Secretary Ray LaHood on Friday morning, informing LaHood that he would continue to refuse $2.4 billion in federal funds for the project. The money will likely now be available to other states.
LaHood met with Scott earlier this week while he was in Washington for a conference of governors, attempting to satisfy Scott's concerns with the project following his rejection of it the previous week. At that time, Scott had insisted that overruns could end up costing his state more than $3 billion.
That meeting set the end of the week as the deadline for Scott's final answer to LaHood. Scott relayed during a 9 a.m. call Friday that he was not budging.
"[The Governor] spoke with US DOT Secretary LaHood this morning and informed him that Florida will focus on other infrastructure projects and will not move forward with any federal high speed rail plan," Scott spokesman Brian Burgess said.
The move puts Scott at odds with a bipartisan group of lawmakers in his own state, including several who launched a longshot lawsuit against the governor in an attempt to secure the money without his approval. That suit was dismissed on Friday morning.
Shutting down the project may also put Florida at a severe disadvantage against other states who now stand to benefit from Scott's refusal of the rail funds.
A senior official with the Department of Transportation told The Huffington Post that DOT "now plans to evaluate our options for making this $2.4 billion available to states eager to develop high-speed rail corridors, where the business case is strong, in regions across the United States."
New York, California, and several other states have already petitioned LaHood's office for Florida's funds.
"The Obama Administration's bold high-speed rail plan will not only create jobs and reinvigorate our manufacturing sector in the near term, it is a crucial and strategic investment in America's future prosperity," LaHood said in a statement. "I know that states across America are enthusiastic about receiving additional support to help bring America's high-speed rail network to life and deliver all its economic benefits to their citizens."

Popular in the Community