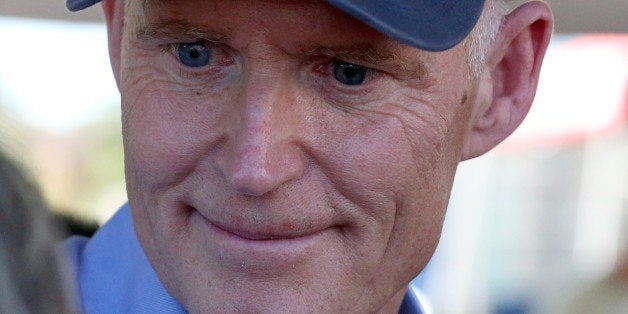 TALLAHASSEE, Fl. Jan 6 (Reuters) - Florida governor Rick Scott began his second term Tuesday with a promise to expand the state's ports and highway systems, cut $1 billion in taxes and improve education, in an aggressive campaign he said was aimed at overtaking Texas as the nation's top producer of new jobs.
With Gov. Rick Perry of Texas and Gov. Chris Christie of New Jersey seated nearby on the sunny steps of the state Capitol, the Republican chief executive said his first term had already met his seven-year goal of generating 700,000 new jobs. Perry smiled broadly and pointed an index finger at Scott as he spoke, but left the ceremony without comment.
Christie, who like Perry is considering a run for president in 2016, praised Scott's record and predicted his policies will lead to more economic growth in Florida, now the third-largest U.S. state in terms of population. Scott said in his speech he will travel to New York, Illinois, Pennsylvania and California to recruit new businesses.
"To become the global leader in job creation, it's critical that we invest $1 billion in our ports over our time in office," said Scott, who took office in 2011 and will be term-limited out in 2019. "We must also make it a priority to invest $25 billion in our roadways over the next five years, to further our economic growth."
Scott said he would eliminate Florida's corporate income tax, which he greatly reduced in his first term, while also eliminating many business regulations.
"We will cut another $1 billion in taxes in the next two years and continue to roll back the business tax while permanently eliminating the tax on manufacturing equipment, Scott said.
He also said he will ask the Legislature to hike public education funding to record levels this year, while avoiding increases in college tuition. Scott also said the state will spend $1 billion over 10 years to restore springs and protect fresh water supplies. (Reporting by Bill Cotterell; Editing by David Gregorio)

Before You Go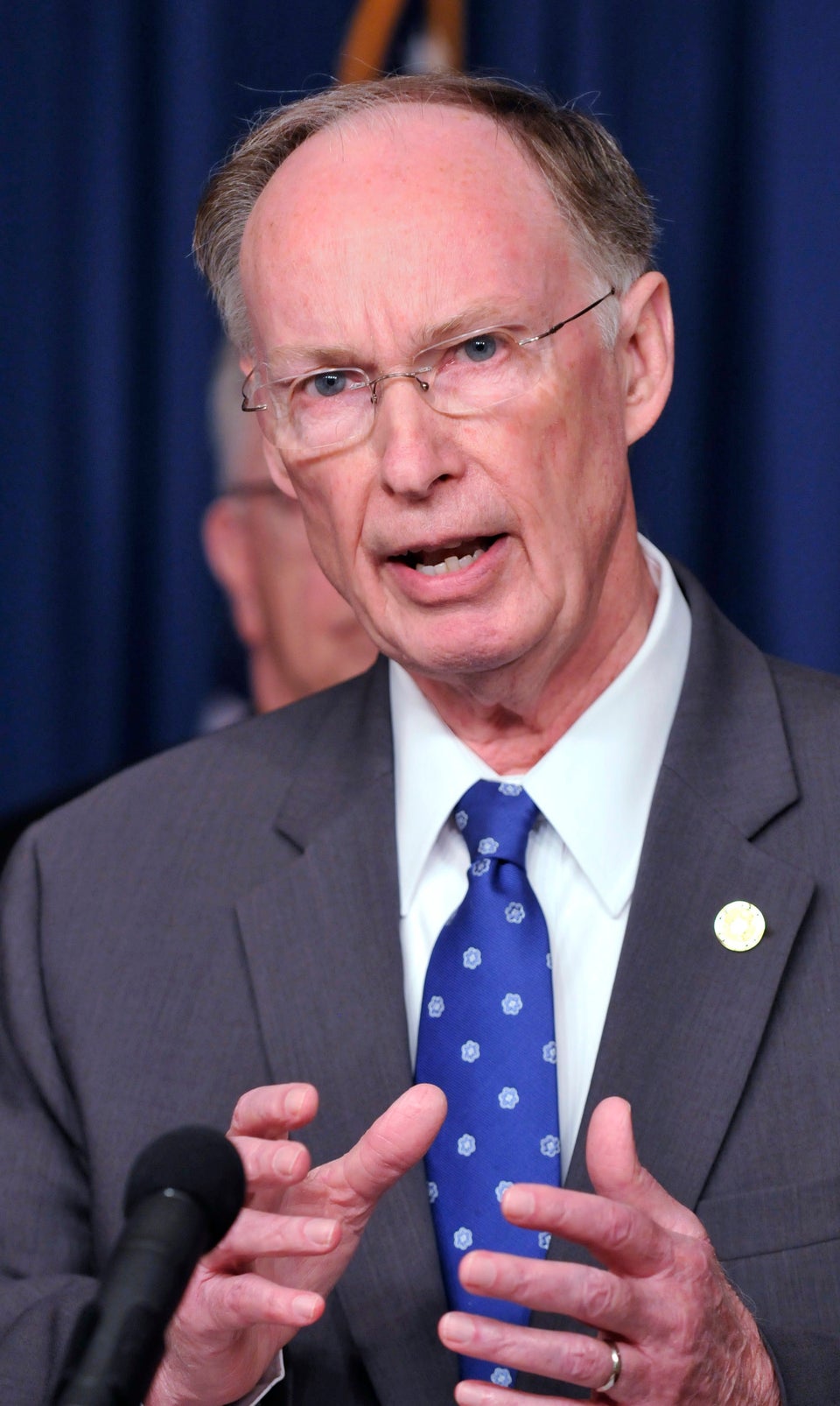 United States Governors
Popular in the Community