WASHINGTON -- Three southern Republican governors called on President Barack Obama Monday to end National Guard furloughs resulting from sequestration cuts.
Govs. Rick Scott (Fla.), Bobby Jindal (La.) and Phil Bryant (Miss.) said in a letter that the cuts would harm their states' abilities to fight natural disasters, and they urged the administration to direct the Department of Defense to reverse the policy.
"The furlough hits us at a historically inopportune time, as evidenced by many years of hurricanes, wildfires and flooding in our states from May through October," they wrote. "Under sequestration, nearly 50 percent of our full-time uniformed military personnel will be furloughed one day per week from July through September." They added that the cuts would mean less equipment to battle natural disasters."
The letter is the latest example of how sequestration cuts have been embraced differently by Republicans depending on whether or not they reside in Washington. While many conservative members of Congress have hailed the deficit reduction as a positive first step, those running states have more often warned about the practical impacts of the cuts.
"The result of federal budget sequestration has been to strain state resources, while disregarding all alternatives that would ensure the Guard has the resources needed to fulfill their mission of saving life and property in times of crisis," the governors wrote.
In May, Obama signed legislation averting furloughs for air traffic controllers after an outcry from the public over delays. It is not yet clear whether the National Guard will get a similar exception in the wake of any future natural disasters. The U.S. Forest Service, which assumed control over efforts to put out the Yarnell Hill Fire that recently killed 19 firefighters, has 500 fewer firefighters and less equipment this season due to automatic cuts.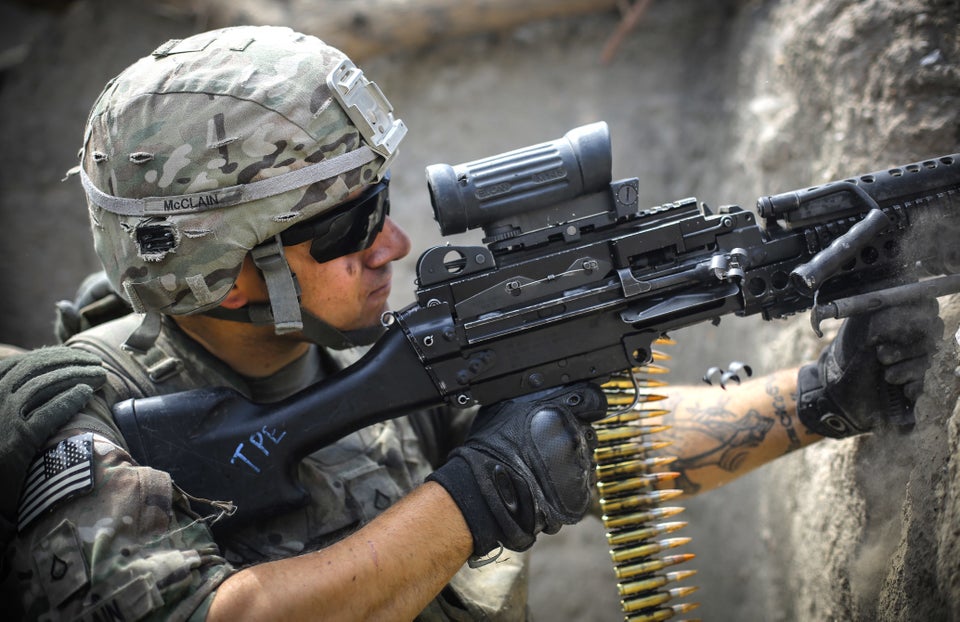 What Sequestration Would Cut
Popular in the Community