Gov. Rick Scott (R) may have failed to disclose at least $340 million in personal assets, according to a new lawsuit filed by George Sheldon, the Democratic candidate for Florida attorney general. On his 2014 tax returns, Scott declared his net worth to be around $133 million, but Sheldon says the embattled governor hid hundreds of millions more in "a complex web of investment vehicles which appears to include at least six trusts, numerous partnerships, investment funds and accounts."
Filing suit against Scott, Sheldon is seeking a judge's order to require the governor to "immediately and accurately disclose all assets he owns or controls."
But Scott hiding a vast amount of his assets is only part of the problem, the Democratic candidate claims.
The GOP governor introduced a state law in 2013 that allowed elected officials to keep their assets in blind trusts -- accounts where the owner supposedly doesn't know where the funds are being invested -- instead of disclosing individual investments as required by Florida constitutional law. Concerned this would allow politicians to conceal conflicts of interest, in May former gubernatorial aid Jim Apthorp challenged Scott's blind trust law. The state Supreme Court ultimately upheld it.
Sheldon maintains the lawsuit isn't all about appearances. "The people of Florida don't really care whether Gov. Scott is worth $3 million or $300 million,'' he said. "What they care about is being able to determine whether he has a personal financial stake in the decisions he makes as a public official. What they care about is that their public officials tell them the truth."
Before You Go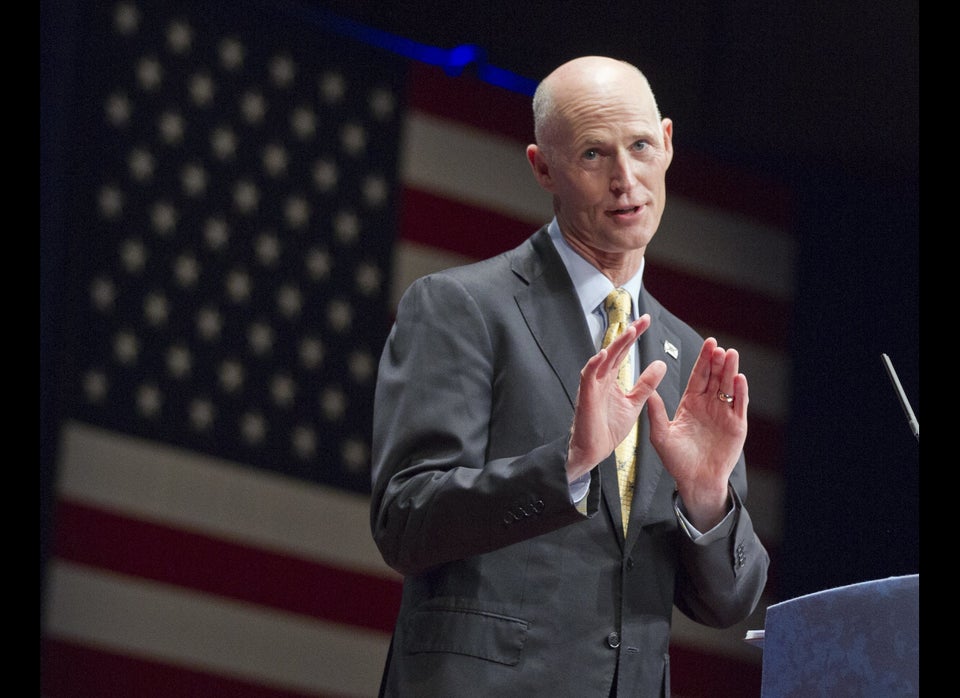 Rick Scott Controversies
Popular in the Community