 Florida Gov. Rick Scott (R) once called the political contributions that flow from the powerful sugar industry to politicians "disgusting."
But a Tampa Bay Times/Miami Herald investigation published last week found that Scott, along with several other prominent Florida Republicans over the past three years, have traveled to a hunting lodge in Texas owned by industry giant U.S. Sugar. The lodge is located at King Ranch, one of the largest ranches in Texas and itself a stakeholder in several sugar-related businesses.
Other politicians who made the trips included former U.S. Rep. Adam Putnam, now Florida's commissioner of agriculture, as well as past and potential future state speakers of the House. The resources for the trips were not given to the candidates individually, but rather to the Republican Party of Florida.
In 2006, the state passed a law that forbids politicians from accepting freebies like travel and food. However, donors can still make those types of donations to political parties if the gift serves a "campaign purpose." The hunting trips were classified as fundraising events.
When the Times and Herald contacted the politicians for comment, many demurred -- including Scott, whose campaign released just a one-paragraph statement in response to the papers' inquiries.
Scott is locked in an election battle with former Gov. Charlie Crist -- who served as a Republican but joined the Democratic Party in 2012. HuffPost Pollster, which combines all publicly available polling data, has Crist and Scott neck-and-neck, with the incumbent Scott trailing Crist by 1 percentage point.
U.S. Sugar, which has its headquarters in Florida, produces close to 8 percent of the nation's sugar every year, according to its site.
Before You Go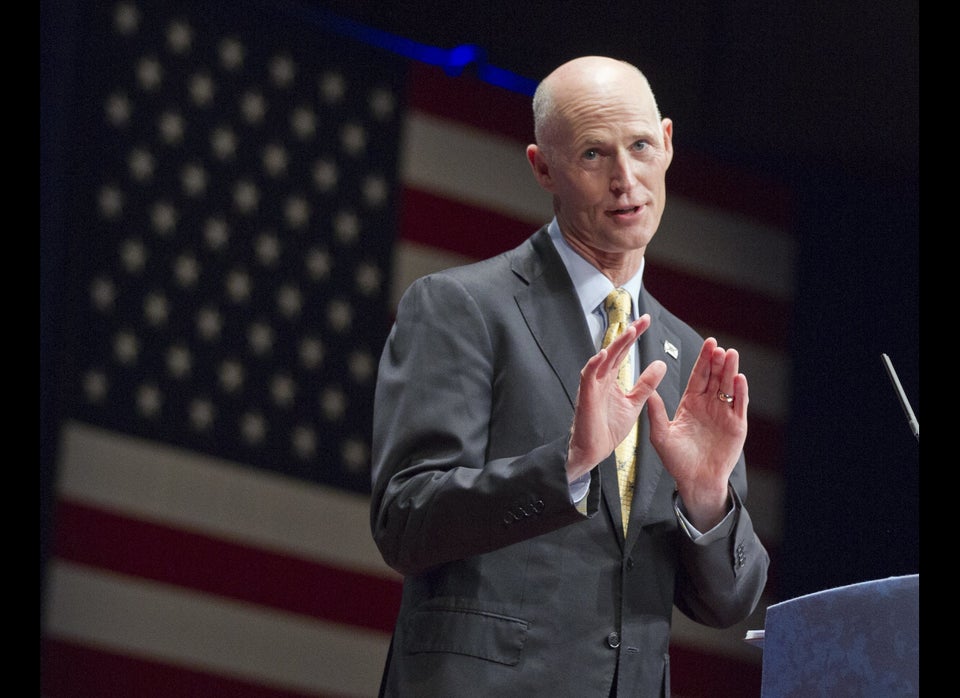 Rick Scott Controversies
Popular in the Community