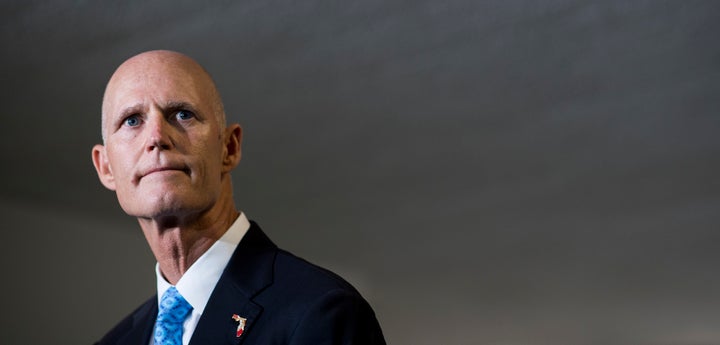 Florida Gov. Rick Scott (R) refuses to extend his state's voter registration deadline because of Hurricane Matthew, a Category 4 storm approaching the U.S. southeast coast.
"We're hoping and expecting that officials in Florida are adapting deadlines to account for the storm," Clinton campaign manager Robby Mook told reporters Thursday.
Scott, who has endorsed Republican nominee Donald Trump for president, said he wouldn't honor that request.
"I'm not going to extend it," Scott said during a press conference Thursday evening. "Everybody's had a lot of time to register. On top of that, we have lots of opportunities to vote, early voting and absentee voting, so I don't intend to make any changes."
Scott quickly faced pushback. Speaking with MSNBC's Chris Hayes, Florida Rep. Debbie Wasserman Schultz (D) said she and other members of the state's congressional delegation would send a letter to Scott pressing him to extend the deadline from Tuesday to Friday.
"It's clearly the responsible and essential thing to do, we have people who have been expecting to have a few extra days before that deadline to register to vote," Wasserman Schultz said. "That's the most fundamental right we have is to be able to register and cast our ballot to select our leaders and, you know, I certainly hope Gov. Scott will ... reconsider."
Wasserman Schultz's office told The Huffington Post that all members of the Florida delegation, including Republicans, are invited to sign the letter.
On Friday, Wasserman Schultz sent the letter to Scott urging him to extend the registration deadline. Nine other House Democrats and Sen. Bill Nelson (D-Fla.) also signed the letter.
"It goes without saying that our democracy is stronger when more people vote," reads the letter. "With a natural disaster on our doorstep, registering to vote understandably will not be possible in the immediate aftermath of such a significant storm. Of course, clean up and dealing with storm-related damage will be many Floridians' priority."
The letter continues: "Therefore, we respectfully request an extension of the voter registration deadline so that we may ensure the franchise, the integrity of our democracy, and the rights we as Americans hold dear, are fully protected."
Before You Go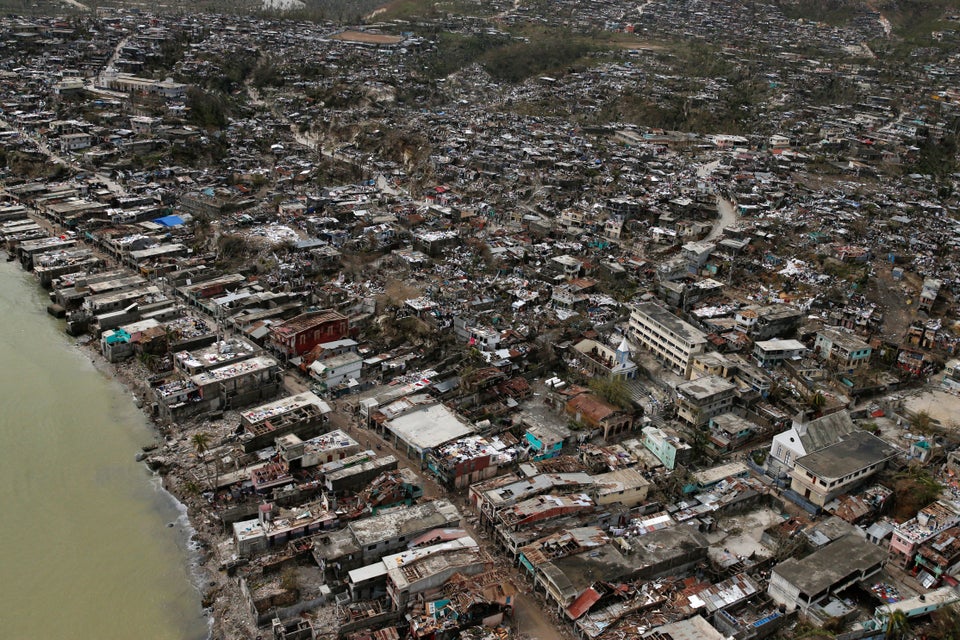 Hurricane Matthew Devastates Haiti
Popular in the Community