 Florida Gov. Rick Scott (R) has frequently touted himself as a defender of electoral integrity, but on Tuesday the governor appeared to duck questions about an investigation into a GOP-linked voter registration group that has been accused of engaging in widespread fraud that could create complications for thousands of voters in his state.
A third-party voter registration firm called Strategic Allied Consulting -- run by controversial GOP consultant Nathan Sproul -- was fired by the Florida GOP and RNC last month after the Florida Division of Elections filed a complaint regarding a number of suspicious forms being turned in around the state. The probe has since widened, and the Miami Herald reported Tuesday that a particularly nefarious type of fraud, in which operatives re-register or change voters' information without their knowledge, could lead to unpredictable Election Day obstacles for a large number of Floridians.
"The [Republican National Committee] and the [Republican Party of Florida], they've done the right thing," Scott told reporters, according to the Miami Herald. "As soon as they had an inkling, they fired the group that was doing that. Again, it's the right thing to do. If somebody is doing the wrong thing, they shouldn't be registering voters in our state. So they're doing the right thing."
Pressed by reporters on how these developing concerns might damage the credibility of Florida Republicans, who have promoted repeated voter purge efforts as supposed proof of their commitment to the integrity of elections, Scott sidestepped.
"My focus is on making sure that I tell people all the time, that in our state, I want people to go register to vote," Scott said, according to the Herald. "They need to go talk to the candidates. When you're running for office, when you're in your community or in your state, vet the candidates, get involved, pick your candidates, support them, and then go out the vote. That's where my focus is."
Last week, however, Scott appeared focused on touting his support for voter purges, while again ignoring the controversy regarding alleged instances of voter registration fraud from Strategic Allied Consulting.
In a fundraising plea for the Florida GOP, Scott accused Democrats who opposed the latest voter purge effort of not "defend[ing] the right of millions of legal Florida voters to cast ballots." That push, approved by a judge last week, concerned the names of about 200 non-citizens on the voter rolls.
Scott has received pressure from the state Democrats who have urged him to devote some attention to the widening scandal over GOP-linked election fraud, but on Tuesday, the governor signaled that he had no intention of getting involved in a broader investigation.
"It's not a party," he said, according to the Herald. "It's the Department of Law Enforcement. They're the ones who are doing the investigation."
*************************
What's happening in your district? The Huffington Post wants to know about all the campaign ads, mailers, robocalls, candidate appearances and other interesting campaign news happening by you. Email any tips, videos, audio files or photos to openreporting@huffingtonpost.com.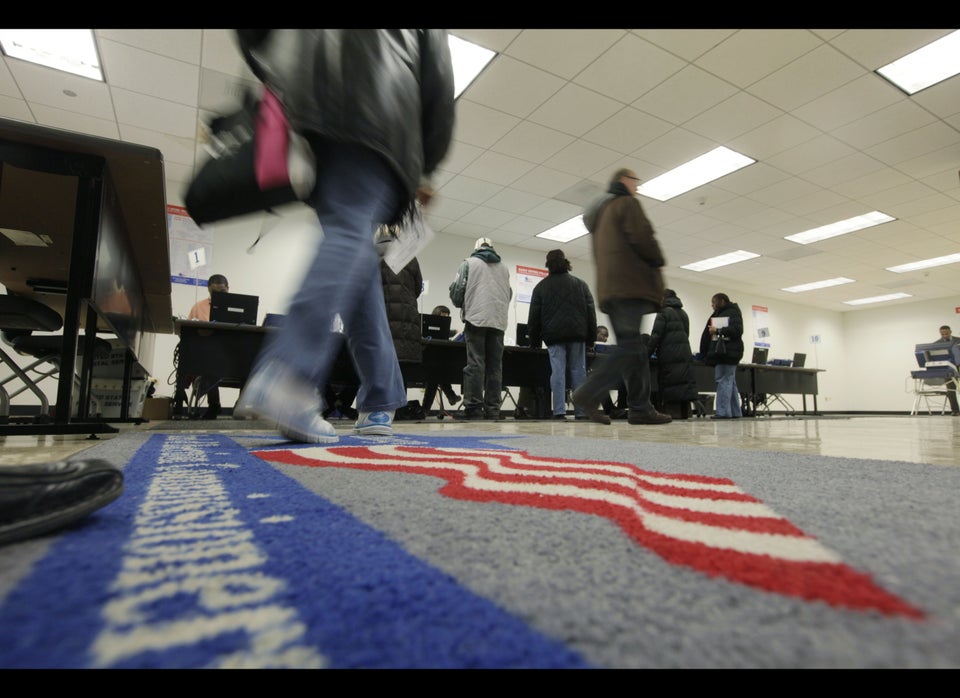 7 Ways You Could Be Disenfranchised
Popular in the Community