More than a month after Election Day, Florida Gov. Rick Scott (R) admitted on Wednesday that his state's voting setup had its share of problems.
In an interview on CNN's "Starting Point With Soledad O'Brien," Scott admitted that "we've got to restore confidence in our elections," pointing to three issues: length of ballots, size of polling places and the number of days for early voting.
"We've got to deal with the length of our ballots and local issues, state issues, and it was just too long," Scott said.
Scott did not change course, arguing that it was "very good" that people were coming out to vote. Former Florida Gov. Charlie Crist -- who was a Republican while in office but is now a Democrat -- cast that stance as "indefensible."
Before You Go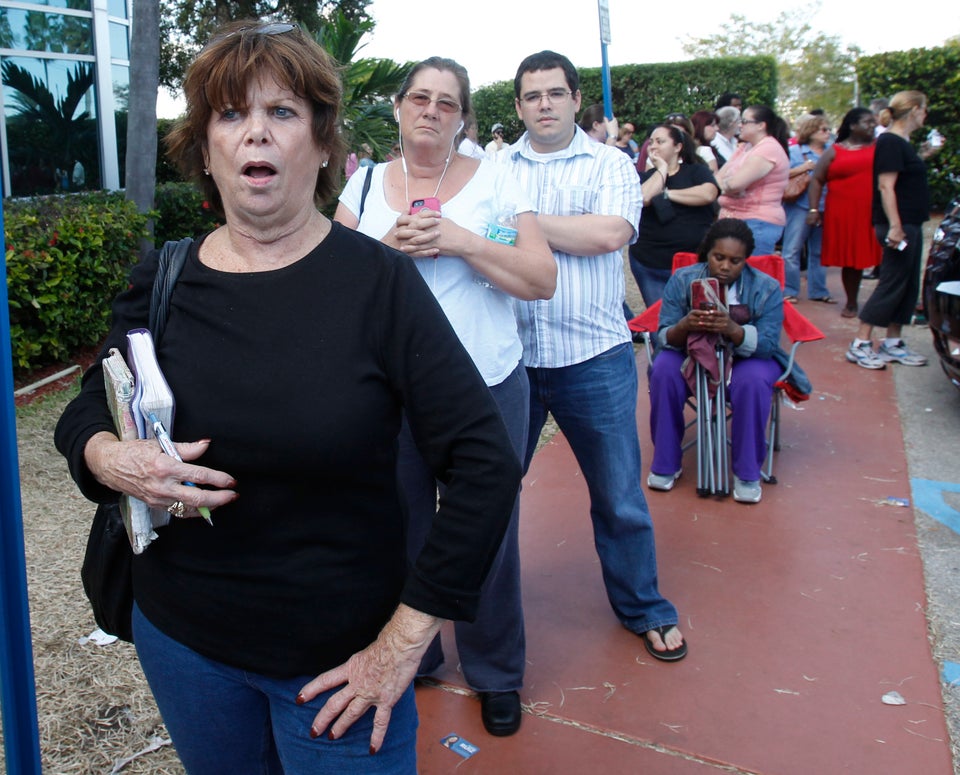 Long Voting Lines
Popular in the Community