Florida Democrats released a web ad on Thursday linking Gov. Rick Scott (R-Fla.) to the long voting lines encountered by voters in the state in 2012.
In the video, Scott is seen avoiding the question of whether he should have extended early voting hours. The video goes on to show the long lines outside voting stations, with one woman claiming she waited seven hours in order to vote. The video ends with Scott echoing that he is "confident the right thing happened."
During the November 2012 election, some voting stations in Florida had long lines that forced voters to wait for hours before they could cast their ballots. A report by the Orlando Sentinel claimed that around 201,000 people did not vote because of the long lines.
In his 2013 State of the Union address, President Barack Obama pointed out the voting struggles of Desiline Victor, a 102-year-old Miami woman, who waited hours in line in order to vote in the 2012 presidential election.
On March 19, Scott's office released a video touting Scott's accomplishments as governor involving the economy and unemployment.
Watch the Florida Democrats' video above.
Before You Go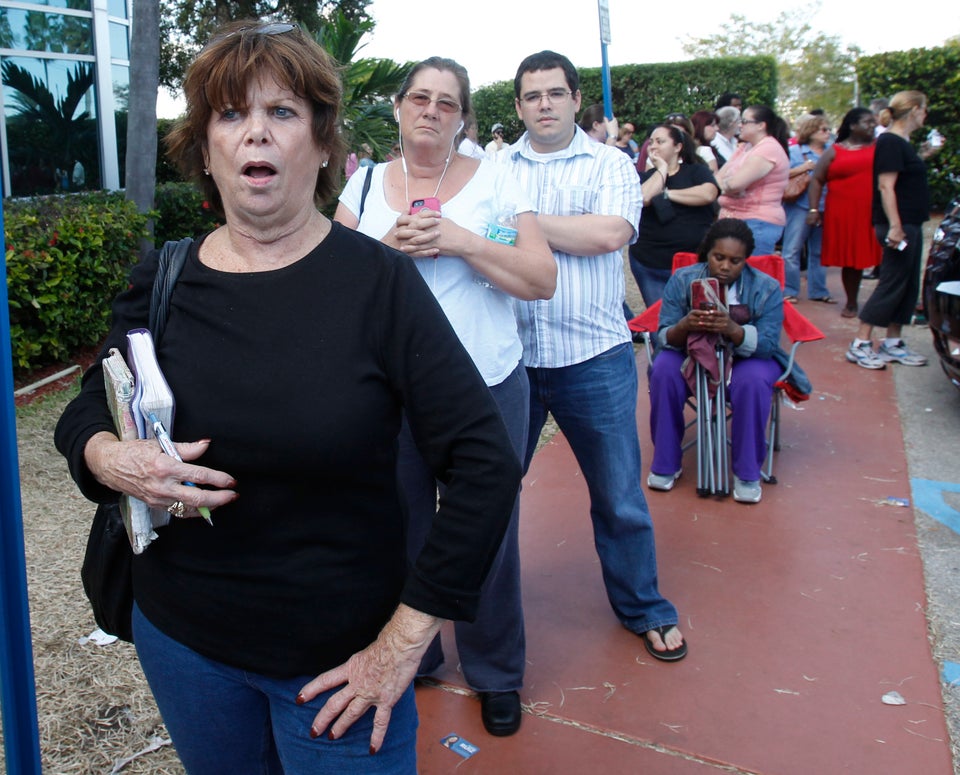 Long Voting Lines
Popular in the Community