With the Michigan gubernatorial race more than 13 months away, Republican Gov. Rick Snyder's first campaign ad was released Tuesday, a one-minute spot that draws attention to his role in resuscitating the state's economy. Snyder is receiving more attention than ever from the Republican party, causing at least one GOP presidential advisor to say this weekend that he "could be a top tier candidate for president" if he's reelected in 2014.
The "Michigan Is Back" ad (see above) starts in 2010 with grim, sepia-toned photos of Detroit in 2010 when Michigan was "50th out of 50. Dead last," according to the narrator. Enter Snyder, who last campaigned as "One Tough Nerd" and returns now as "One Successful Nerd": with his steering, Michigan is bouncing back, and Detroit returns to close out the minute-long spot with triumphant, aerial images.
"In record time, Michigan is back on a solid foundation," the narrator says.
Snyder has long touted his commitment to improving the economy, creating jobs and balancing the budget, so his ad's claims are nothing surprising. But there are a few elements that miss the mark:
"Michigan's economy: best in 10 years. Best employment numbers in four years": The state has seen job growth over the last several years, with the latest month adding 8,000 new payroll jobs. But best employment numbers? The ad references a March article in the Detroit News as the source, which doesn't seem to take into account that in the last three months, the unemployment rate has risen, reaching 9 percent in August, the fourth-worst in the country. (To be fair, it is better than last August's rate of 9.3 percent or the August 2009 record of 14.2 percent in Michigan.)
"This new governor has kept his word. Ignored politics": One of the complaints most often leveled against Snyder by opponents is that he hasn't kept his word. Despite repeating numerous times that right-to-work was not on his agenda, he signed the divisive legislation last year. And though he won votes from Democrats in 2010 with his promise to focus on economic recovery over social issues, many saw his decision to sign a ban on domestic partner benefits for state employees and stricter abortion laws as bowing to pressure from legislators on his side of the aisle.
Photos of Detroit blight make way for magnificent cityscapes: It's an easy argument to make that the ad ties Snyder's leadership to an improving Detroit. Unfortunately, that hasn't happened yet: Detroit is broke, and locked in bankruptcy proceedings. Though Snyder has cited Detroit's bankruptcy filing as a way to stop its downward spiral and "move forward and upward," the current situation is grim for residents, and the short-term effects are more likely to first hit downsized city employees and pensioners who may see cuts to benefits.
Schauer's campaign manager issued a statement Tuesday after Snyder's ad appeared. "It's unprecedented for an incumbent to be spending money on a political ad more than a year before an election," BJ Neidhardt said. "It's clear candidate Snyder is desperate to repair the damage he's done to his own brand."
Before You Go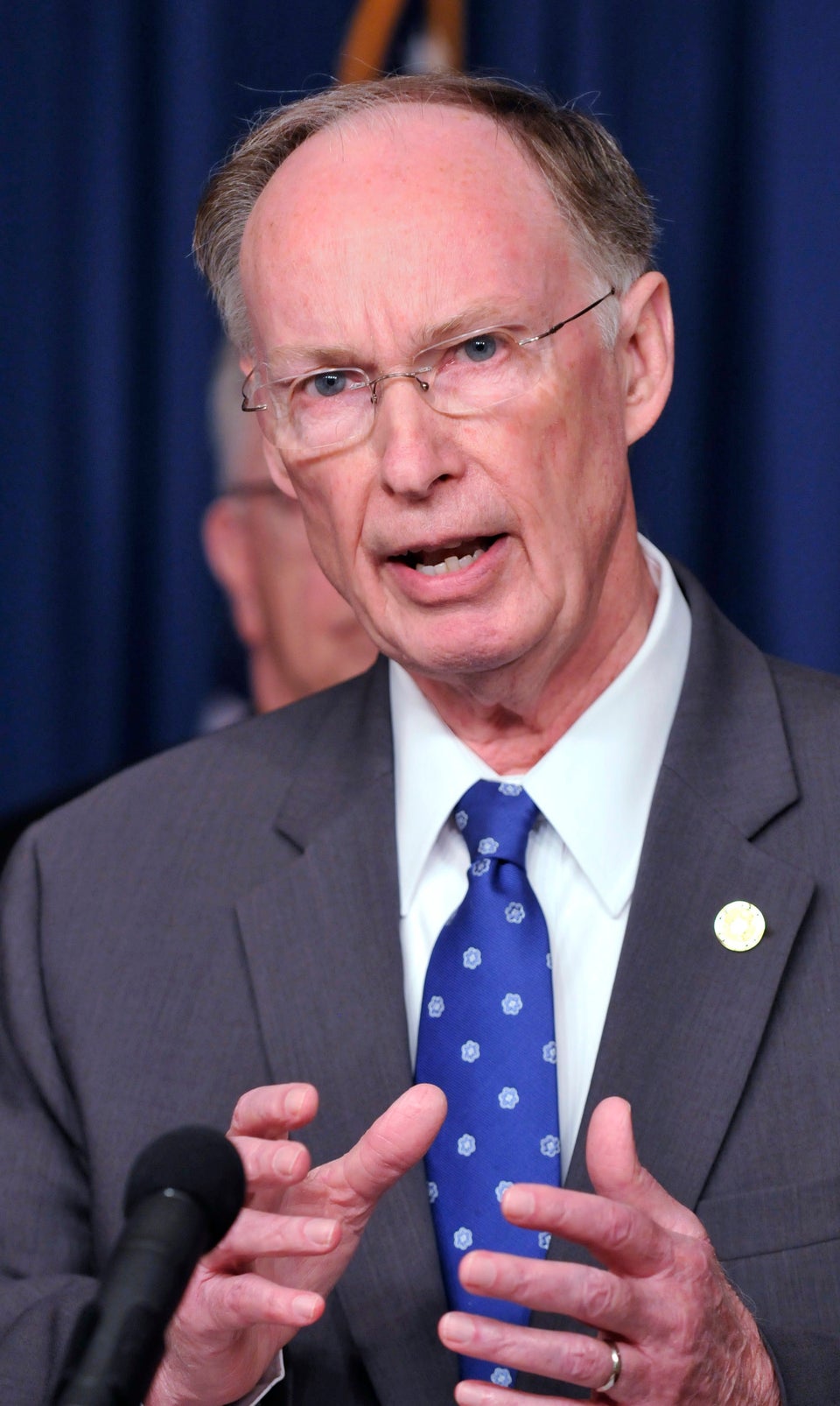 United States Governors
Popular in the Community