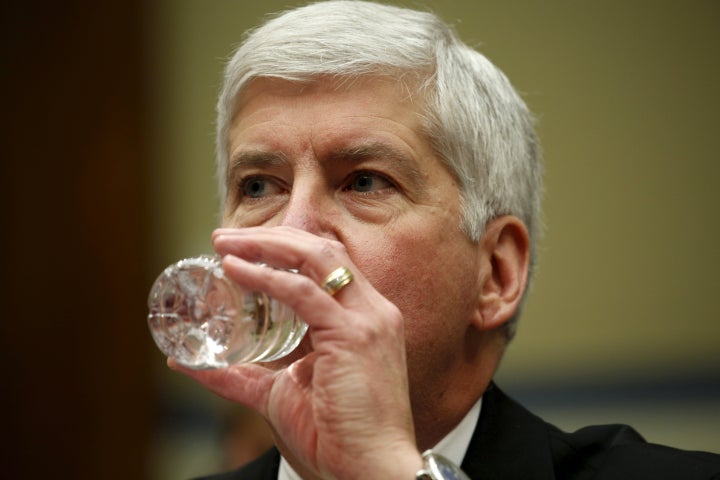 One-fifth of Michigan residents polled blame Gov. Rick Snyder (R) for the avoidable lead poisoning emergency in the city of Flint, according to a poll released Monday.
Michigan State University's latest State of the State Survey revealed that 57 percent of respondents said Snyder's administration was most responsible for the city's water crisis. That includes the governor himself, the Michigan Department of Environmental Quality and Darnell Earley, the former emergency manager of Flint who was appointed by Snyder.

Another 13 percent of those polled said various local officials were most responsible for the crisis, and 17 percent blamed "everyone."
The governor's approval rating has reached its lowest point since he took office in 2011.
Flint switched its water source to the Flint River two years ago to cut costs, but failed to implement corrosion control measures. Lead from aging pipes leached into the system, and a pediatrician documented elevated blood lead levels in the city's children. Even very small amounts of lead can have long-term neurological effects and health problems.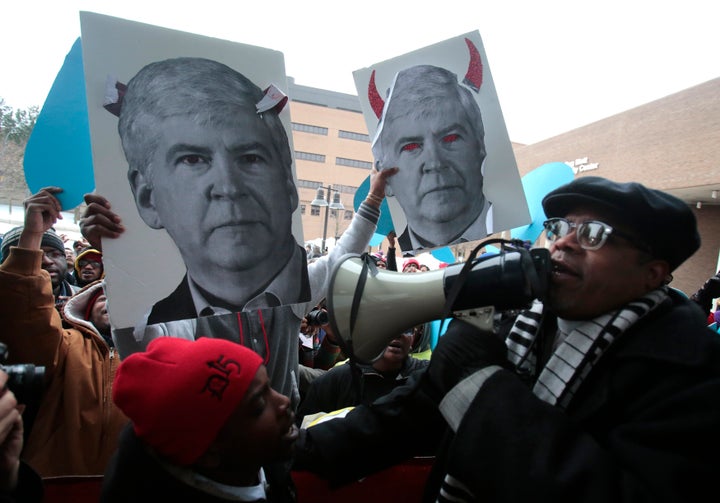 According to the MSU survey, Snyder's approval rating dropped sharply after the extent of the crisis came to light. Though 41.8 percent of Michigan residents polled called his performance "excellent" or "good" in the fall, only one-quarter felt that way in the most recent poll. Meanwhile, the portion of respondents rating the governor's performance as "poor" climbed from 20.9 to 44.1 percent.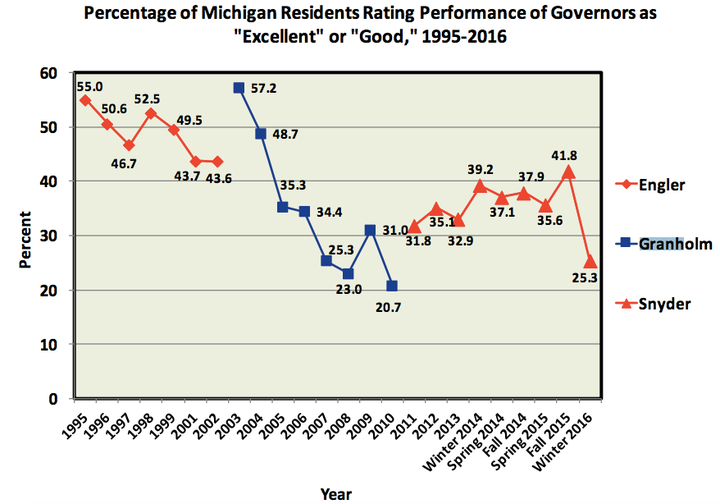 MSU interviewed 995 people between Jan. 25 and March 26 for the survey, with a margin of error of plus or minus 3.11 percent. (The previous edition of the routine survey took place from Oct. 25 to Dec. 23, 2015.)
The survey takes two months to complete because of the length of the questionnaires, number of interviewers and relatively large sample size, survey director Charles Ballard explained in an email. Ballard is an economics professor at MSU.
"If we combine the 'excellent' and 'good' to get a total-favorable category, we found that Gov. Snyder had 29 percent positive in January, 28 percent positive in February and then dropped to 16 percent positive in March," Ballard said. "My interpretation is that the steady drip of news about the Flint crisis probably had a cumulative adverse effect for Gov. Snyder."
Since 1995, the survey has asked residents what they consider to be the most important problem facing Michigan's governor and legislature. Offered four different choices, only a tiny fraction of respondents said "infrastructure of cities" -- until the latest survey, when the number jumped to 32.5 percent. Respondents ranked the issue as a bigger problem than all the other options, including jobs and the economy.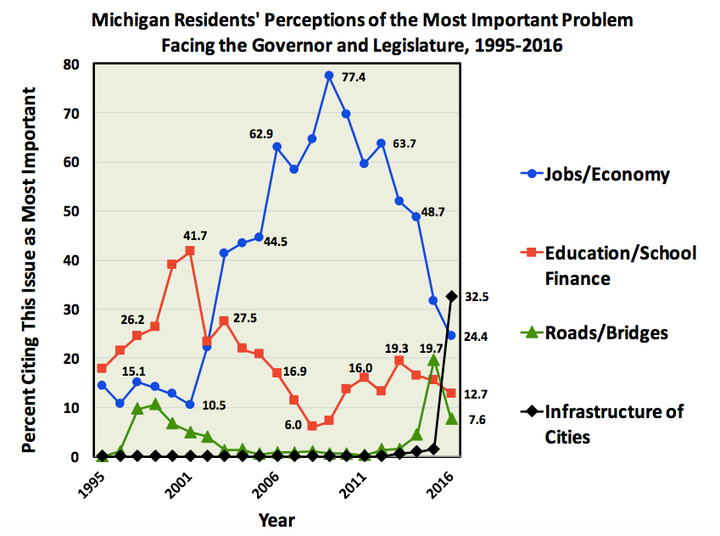 Despite these concerns, a slightly larger portion of respondents said they could trust state government "nearly all or most of the time" since the fall survey. There was also a 5-point increase in the number of residents who said they trusted state government "seldom" or "almost never."
Support HuffPost
The Stakes Have Never Been Higher
Before You Go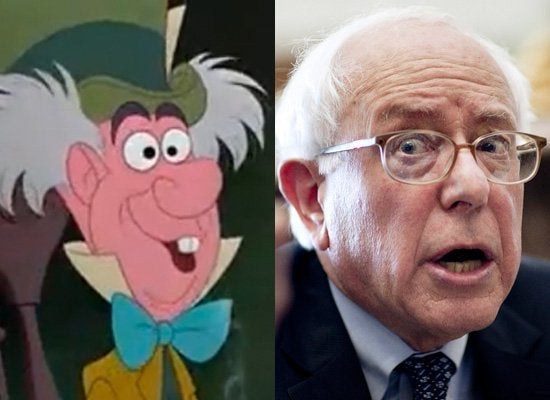 Politicians Who Look Like Disney Characters
Popular in the Community