WASHINGTON -- Michigan Gov. Rick Snyder (R) had two messages Friday about the need for immigration reform: the status quo is dumb, and not fixing it for political reasons would be even dumber.
"To be blunt, we have a dumb system," he said during remarks on immigration, using a phrase he'd repeat a few times. "Why would we build the dumb system that we have today to say, we don't want you here?"
Snyder spoke, along with former New York Mayor Michael Bloomberg and former Commerce Secretary Carlos Gutierrez, at an event focused on immigration, sponsored by the Chamber of Commerce, Republicans for Immigration Reform, and the group launched by Bloomberg and Rupert Murdoch, Partnership for a New American Economy.
The speakers' aim is to convince others that immigration reform is necessary to strengthen the economy and the nation as a whole, and to lend encouragement to members of the House of Representatives who agree. But they declined to give the names or parties of their opponents, instead saying that some on both sides are playing the issue politically.
"On all of the issues, the different sides of the immigration debate are closer, I think, today than we have seen them in a very long time," Bloomberg said. "Anyone who says the gap is too big to close just is trying to exploit the differences [for] political gains. That's just not acceptable."
Although the Senate passed the so-called "gang of eight" comprehensive immigration reform bill in June, the House has yet to hold major floor votes on the issue, and the Republican conference is still drafting its principles for reform. Those principles are expected to address border security, enforcement, legal immigration and the undocumented population -- the same issues that are in the Senate bill -- but in separate bills likely to have key differences from the gang of eight legislation.
Snyder said people who get "bogged down" in comprehensive vs. piecemeal are missing the point. "That's a case of people looking for an excuse not to do something, rather than getting it done," he said. "It's like you're standing right in front of the tree rather than looking at the forest."
Snyder praised the Senate's bipartisan immigration efforts last year, and has continued to argue that reform would be beneficial for the United States. He spoke Thursday in Detroit about the need for immigration reform, promising to request 50,000 visas over the next five years for highly skilled immigrants who would move to the city. In that speech, he similarly called the system "dumb," including the failure to give work visas to people who receive college degrees in the U.S. "We have a federal program that tells them to get out," he said Thursday. "How dumb is that?"
He told reporters after the event Friday that he hopes the House GOP's immigration principles recognize "that immigrants are a positive force in our economic growth and cultural diversity," but didn't discuss how they should address a path to citizenship for undocumented immigrants.
"The real question is, let's get them in legalized status and then you resolve that question," Snyder said. "And then the question of citizenship is more a question of differing views on how many steps or what stages you go through. That's something that [lawmakers] should just be able to work through."
Before You Go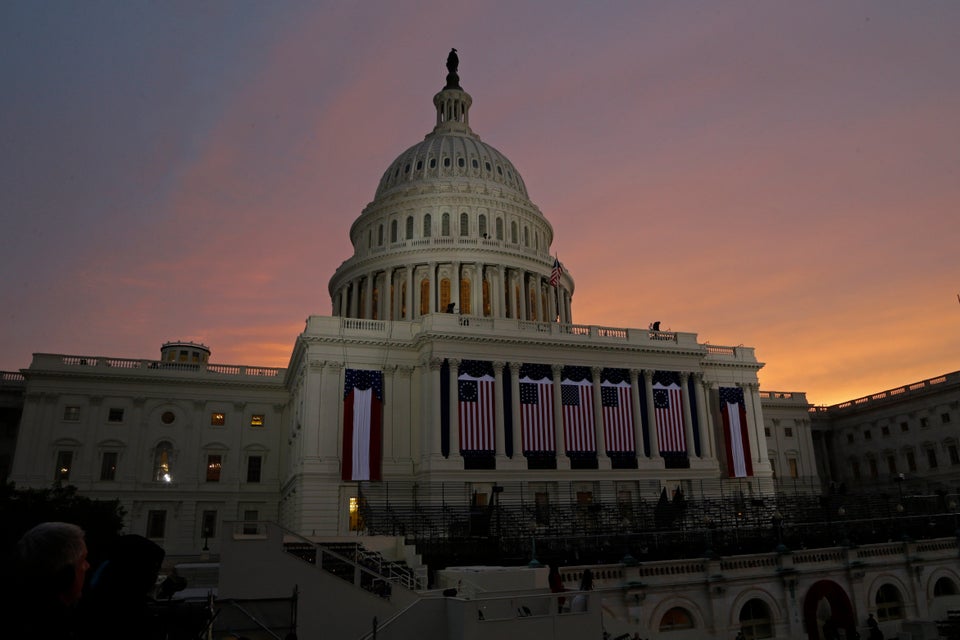 U.S. Capitol Photos
Popular in the Community