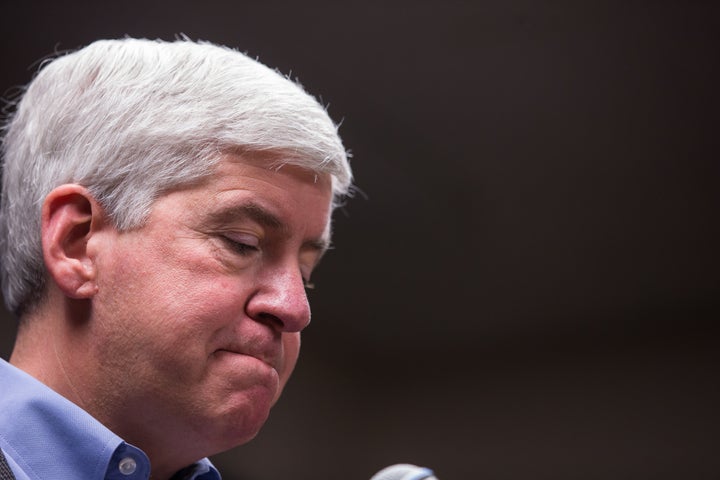 The water crisis in Flint, Michigan, which has left thousands of residents with lead-contaminated water, has provoked shock and outrage around the country. While some people have protested or called for the governor to resign, one man expressed his anger in a more creative manner.
After learning that Michigan Gov. Rick Snyder (R) had thrown an opulent party for his wife, Dykehouse started creating a portrait of the governor he calls "Lead Head." He chose to use a relatively rare type of white oil paint made with lead, which he felt evoked the water crisis.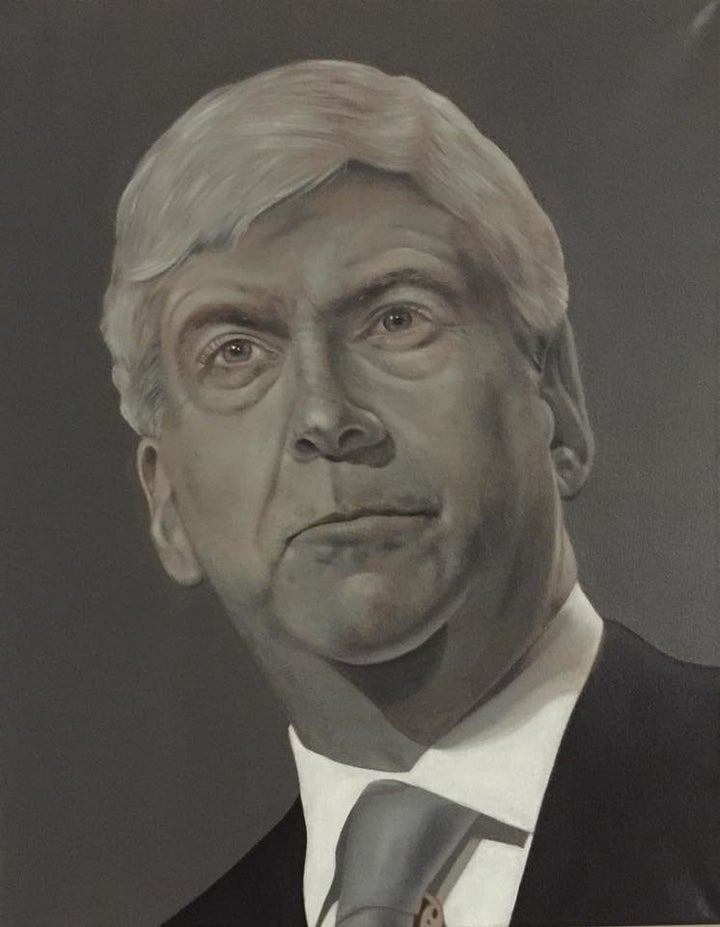 "The painting was originally done with a lot of anger," Dykehouse said. "I wanted to make sort of an ugly portrait of an ugly guy … something that looked like it might be in a government building, but had darker undertones if you knew what the object was made of and had the reference point of the tragedy of what is happening in Flint."
State and federal investigations are ongoing, but many Michigan residents believe Snyder should shoulder a portion of the blame.
"I have two kids myself, I have a 4-year-old and an 11-year-old, and I've heard interviews on the radio with parents. … What a nightmare. It's unimaginable," Dykehouse said.
Still, Dykehouse saw the humanity in his subject once he started the portrait.
"A person's face is like a map, and you can see the history of all their wrongdoings and right-doings," the artist said. "I sort of feel that way [when I paint]. I have empathy for the subject, even if it's a difficult subject."
And what would Dykehouse want Snyder to think if he saw the painting?
"If there is any empathy that shows through, I hope that he is able to also extend empathy toward the people of Michigan, and specifically Flint," he said.
PHOTO GALLERY
Here Are All The People Coming Together To Support Flint
REAL LIFE. REAL NEWS. REAL VOICES.
Help us tell more of the stories that matter from voices that too often remain unheard.