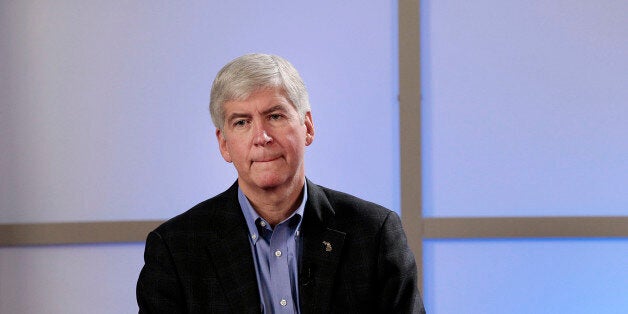 Gov. Rick Snyder (R-Michigan) will shut down a secret fund that paid salaries to his trusted advisors, living expenses for Detroit's emergency manager, and new furniture and security for the Governor's residences, one of his spokepersons confirmed to The Huffington Post.
The "NERD" fund, an acronym for "New Energy to Reinvent and Diversify Fund," is a nonprofit, but all the donors' names have been kept anonymous from the public. Gov. Snyder testified in bankruptcy court last week that he did not know any of their identities.
"There's an independent board that does that work," Snyder said under oath, according to the Detroit News.
In 2011, the secretive fund raised more than $1.3 million. But there's been a sharp drop-off in donations for 2012, with only $368,000 being raised, according to a copy of the 2012 IRS return obtained by the Detroit Free Press.
Sara Wurfel, a spokeswoman for Snyder, told The Huffington Post that the fund had "had simply become an unnecessary distraction." But she was confident that it had obeyed applicable state and federal laws, none of which require donor names to be disclosed, and "all state and federal tax and election laws and regulations were met and followed closely."
She confirmed that a new fund to solicit donations "will go far above and beyond what the law requires" -- including full disclosure of donors, gift amounts and expenditure details. She also defended Snyder's need for the fund to subsidize additional government expenses.
"The function and purposed of the fund is essential to continued reinvention efforts, saving taxpayer dollars, and helping ensure responsive, accessible government," Wurfel said.
Snyder still has a solid lead over gubernatorial opponent Mark Schauer in the 2014 election, according to a recent poll published by MIRS. But the fund has become one of the biggest controversies in the Michigan governor's tenure.
Many wonder whether donors or special interest groups contributed to the fund in secret have received any favoritism from the governor's office. NERD is "fundamentally involved in remaking the form and purposes of state government, and the interests who benefit from that financially would certainly have an interest in supporting it financially," Rich Robinson, head of the Michigan Campaign Finance Network, told the Detroit Free Press.
"Shutting down this slush fund in an attempt to avoid transparency only raises more red flags," said Michigan State AFL-CIO President Karla Swift in a statement sent to The Huffington Post.
"Republican Gov. Snyder should keep his promises of transparency and immediately disclose which corporate special interests are backing the NERD Fund," Lon Johnson, Michigan Democratic Party Chair, added in a statement sent to The Huffington Post.
There's still no word on whether Gov. Snyder will make the names of donors to the NERD Fund public. A new website, SecretiveSnyder.com, asks, "When will Snyder come clean?"
How was the NERD Fund money spent?
Paying for the upscale condo rented at the Westin Book Cadillac by Detroit Emergency Manager Kevyn Orr, as well as other expenses of Orr's. The condo is rented at a price of $4,200 per month; the fund also paid for travel expenses for Orr to see his family, which resides in Maryland. Wurfel told the Detroit Free Press that one of the fund's stated purposes is to offset the cost of governance. Orr's salary is $275,000."Given the financial straits of the city, the limited resources of the state, and the very big and challenging job that Kevyn was hired to do, it was deemed appropriate and necessary to help save taxpayer dollars," Wurfel said.
$100,000 in consulting fees to MI Partners LLC. Gov. Snyder was the sole client of the consulting firm run by Rich Baird, who Gov. Snyder calls his "transformation manager," according to the Detroit News. Baird, a Snyder adviser who was the architect of the governor's successful campaign team, retired as a global partner from PricewaterhouseCoopers. Baird was appointed a state employee on Wednesday, according to the Detroit News. He will take home an annual salary of $140,000.
Rich DiBartolomeo was Snyder's deputy campaign manager and director of finance. He was paid $48,366 for 10 hours of weekly work as Assistant Secretary and Treasurer of the NERD fund (the 501 (c)4's only paid employee of 2011.) At the same time, he was also collecting a salary from Gov. Snyder's campaign committee, according to Citizensforethics.org. He left both positions in June 2012 for another government job: a $115,000-a-year position as the investment administrator for the Michigan Treasury Department (which manages cities and school districts in financial emergencies).
$522,866, explained only as spending "for the promotion of civic action and social welfare by promoting the common good and general welfare of the residents of, and visitors to, the state of Michigan," the Detroit Free Press reported.
Before You Go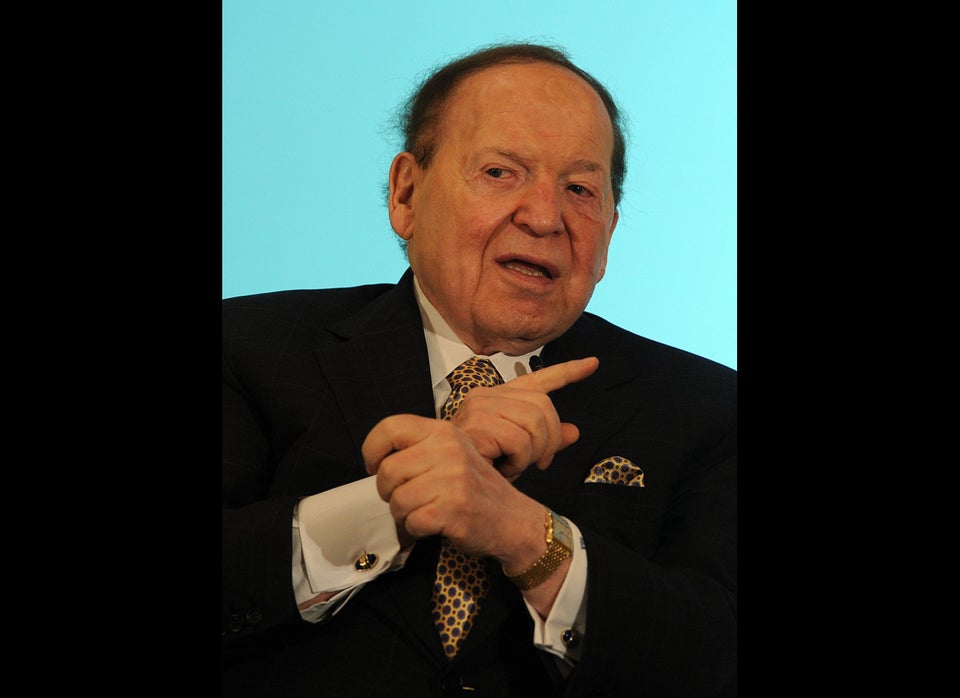 Donors Giving $500,000-Plus To Super PACs
Popular in the Community